Tassie4Kids Family Travel Map
The Tassie4Kids Map is more than just a travel map. Designed to be a unique and special souvenir, the map becomes a keeper of fond memories and moments past; from a time spent exploring and connecting with those closest to our hearts: our friends and family.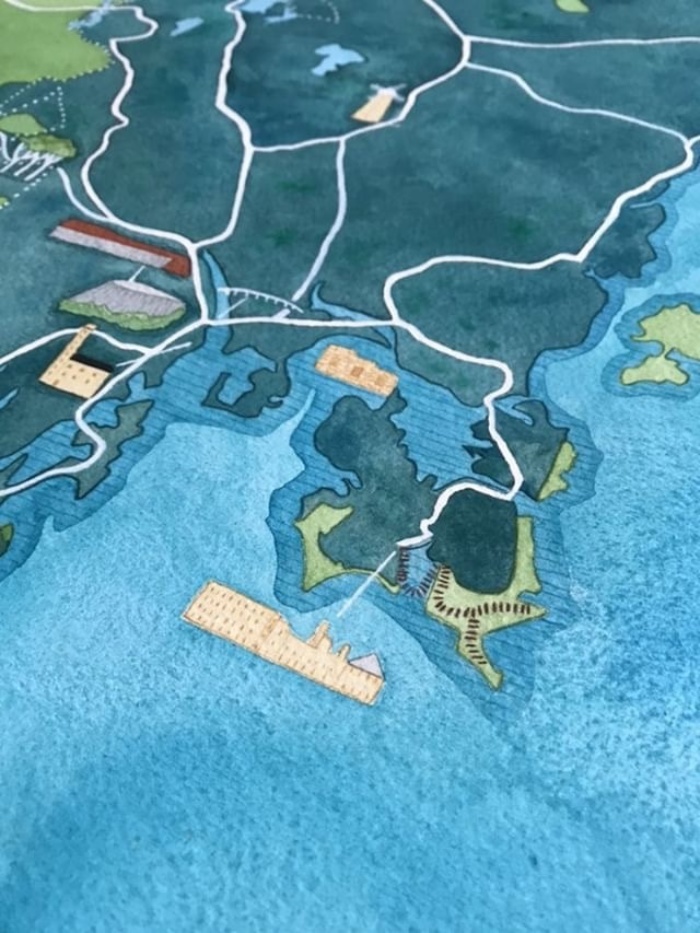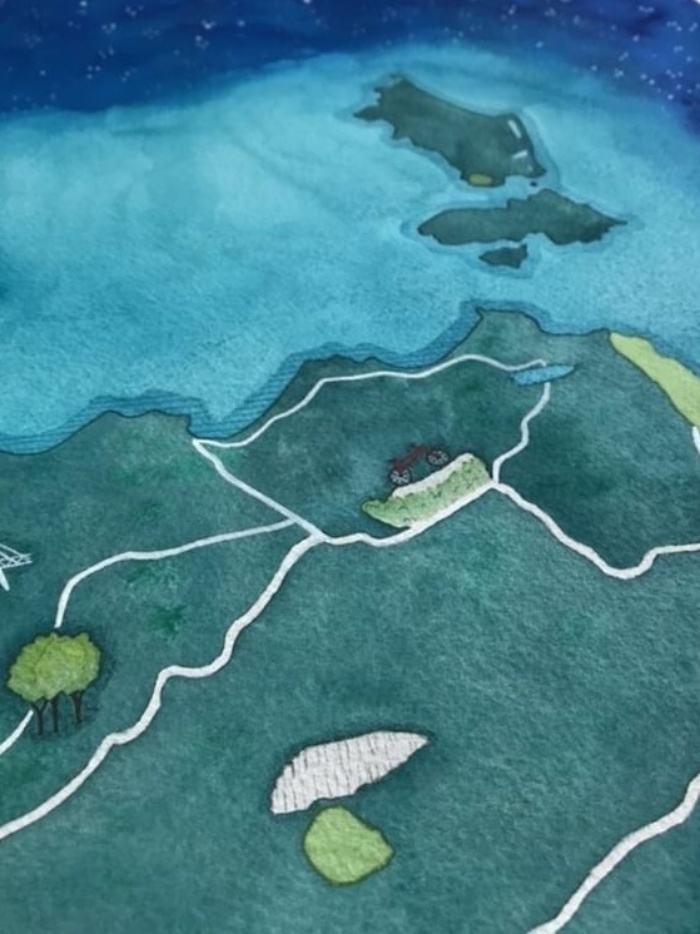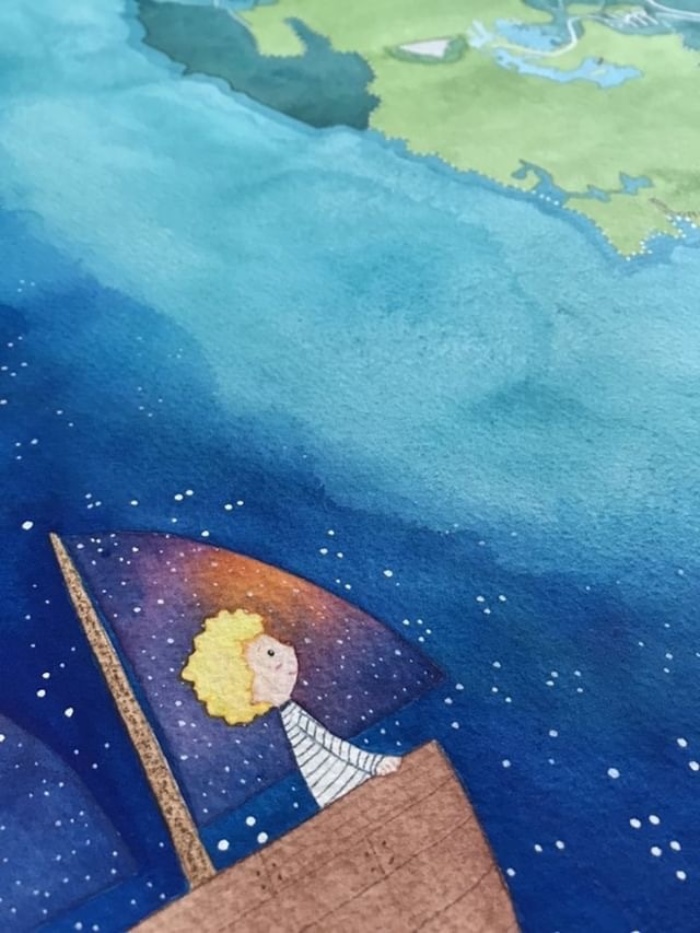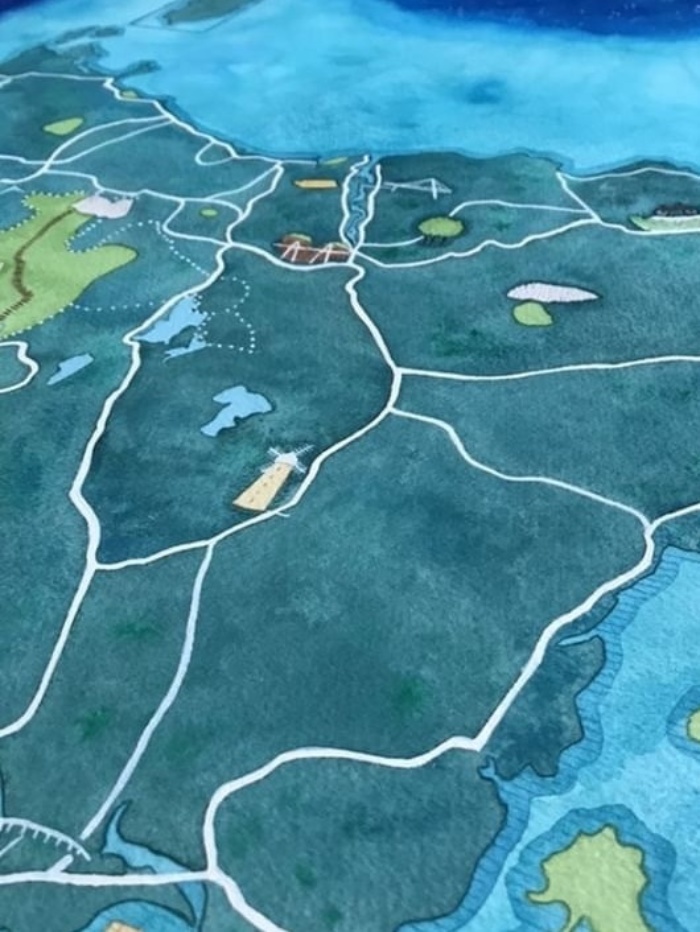 The Artist
Hand illustrated by Tasmanian Artist Aurore McLeod, the combination of watercolors, pencil and ink have created a beautiful,original piece of Tasmanian Art. Measuring 594mm x 841mm in size (A1), the attention to detail is unmistakable. Until now, a map made specifically for families traveling in Tasmania did not exist. Featuring information on distances, routes, highlights and attractions, the map, as mentioned references certified businesses that value the overall family experience.
An additional 73 individually hand illustrated icons highlighting Tasmania's architecture, landmarks, flora, fauna, activities, produce andplaces of cultural significance, is digitally overlaid onto the map.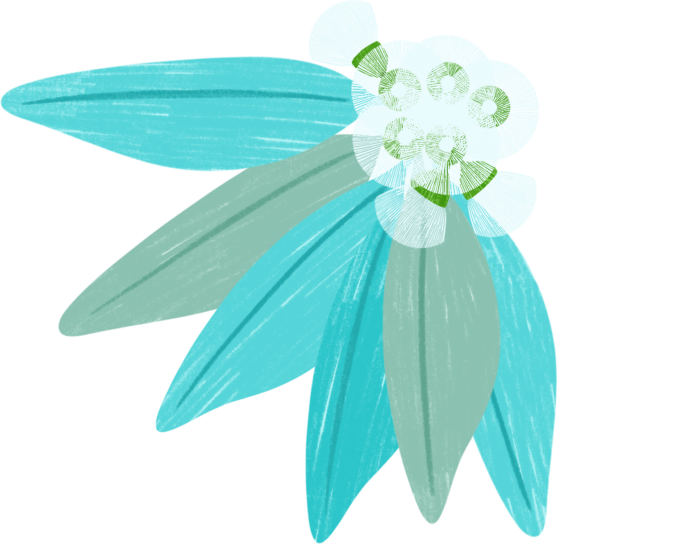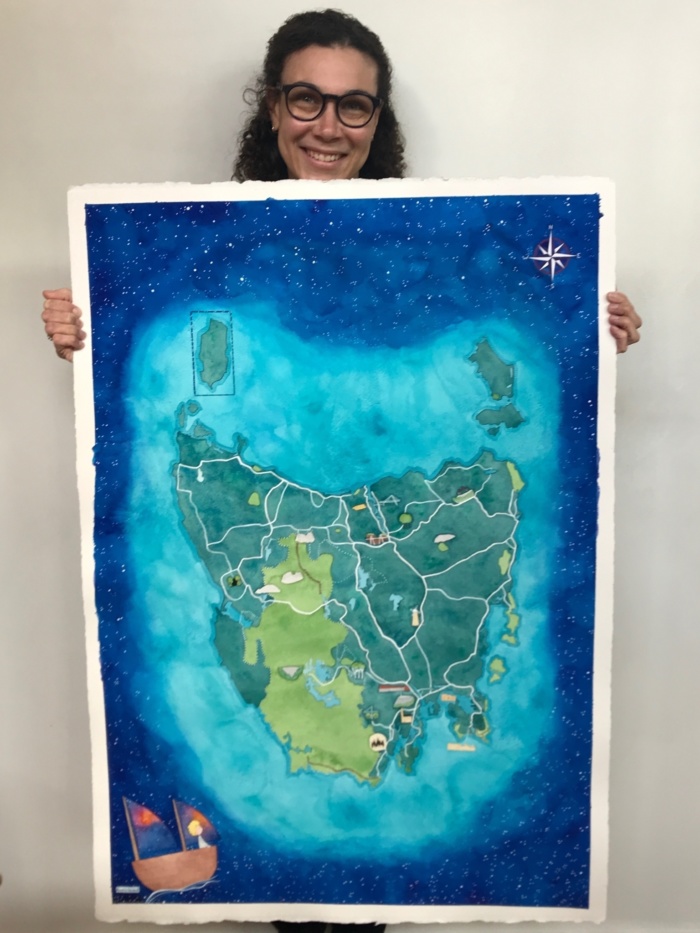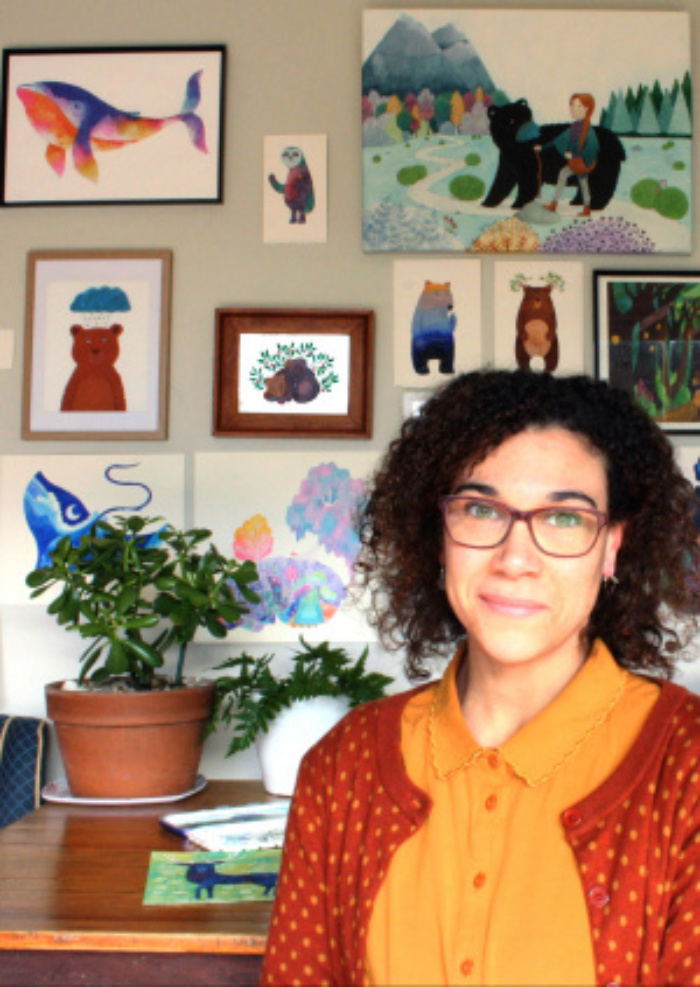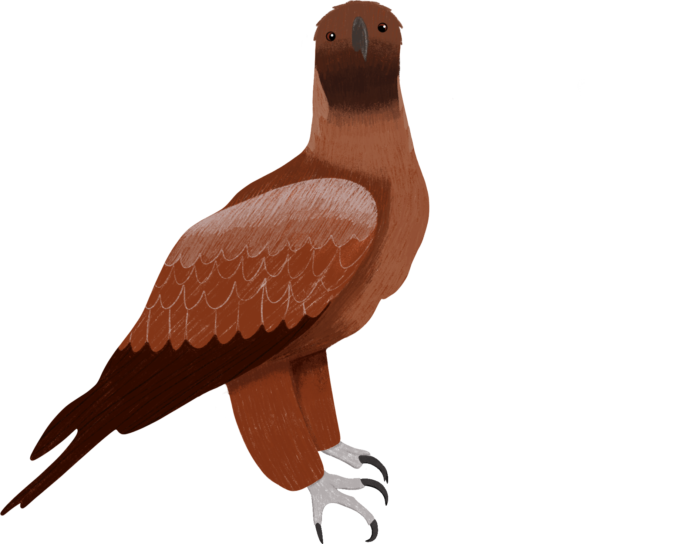 Free for Families
As our main marketing collateral, the map is available through the following places:

Tasmanian Visitor Information Centers
Tourism Brochure Exchanges
Hobart International Airport
Launceston International Airport
Spirit of Tasmania - on board /Terminals

Tassie4Kids website

Producing the Map
Digitising, design and preparation for print is managed by the award wining Creative Media Agency S. Group. A website version is available and updated on-line. Northern Tasmanian printers Foot and Playstead produce minimum runs of 10,000 copies every six to twelve months. The final product is a double sided, full colour A2 sheet of 115GSM Satin paper, folded into a 100 x 210mm take home, pocket sized map.