Freycinet Lodge
FREYCINET NATIONAL PARK Freycinet National Park was the first national park to be declared in Tasmania in 1916, along with Mt Field National Park. The area is rich in history and spectacular natural features that inspir...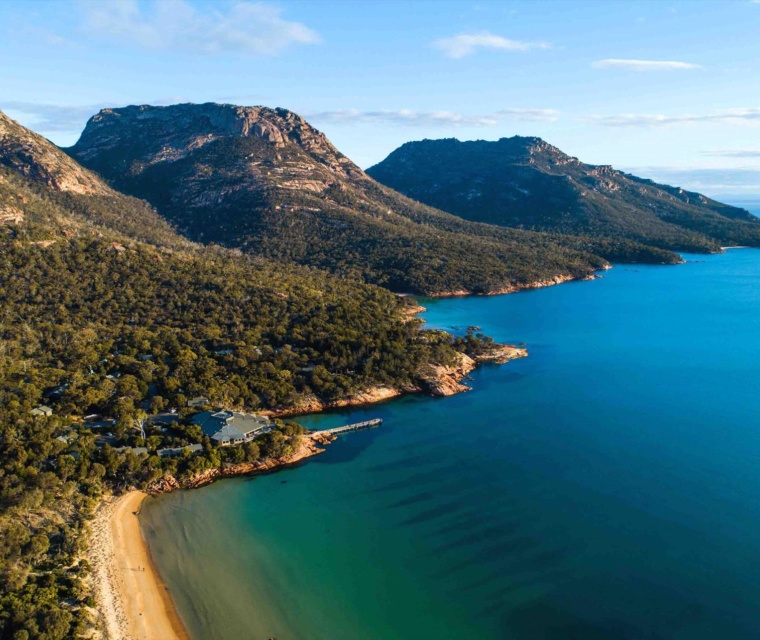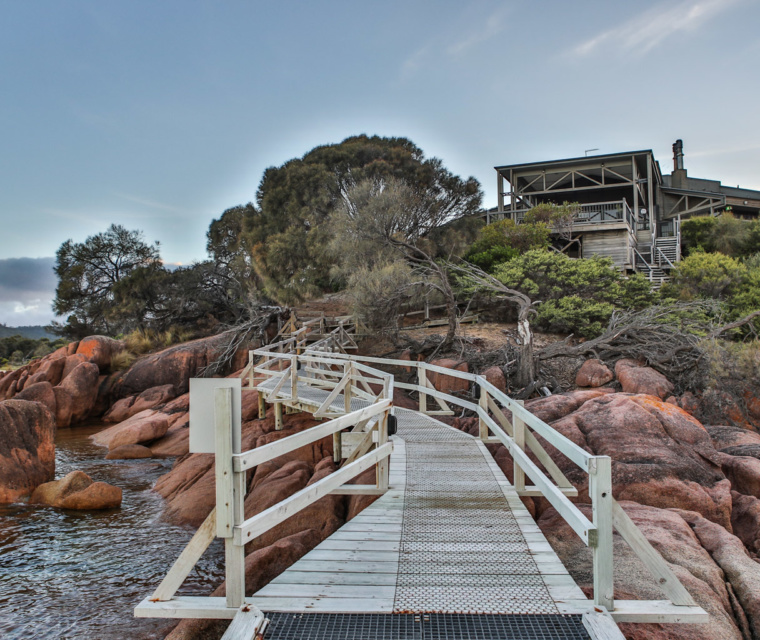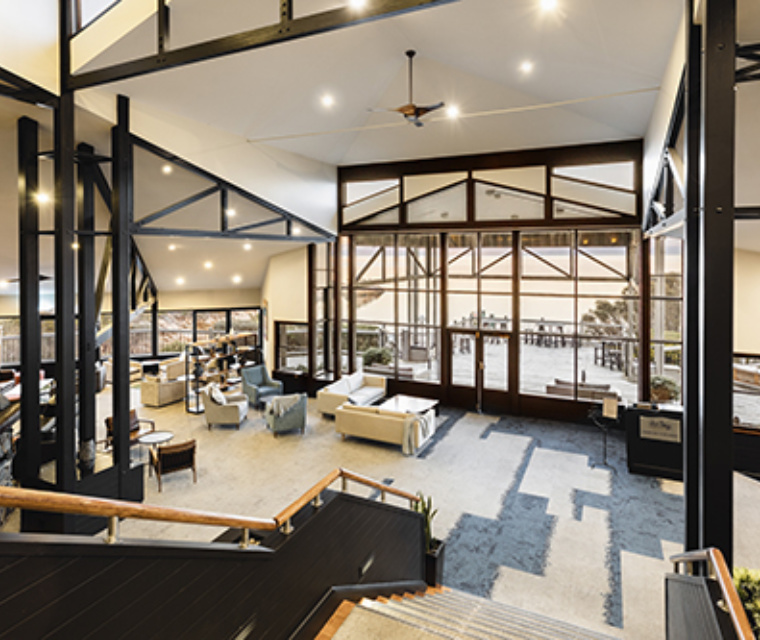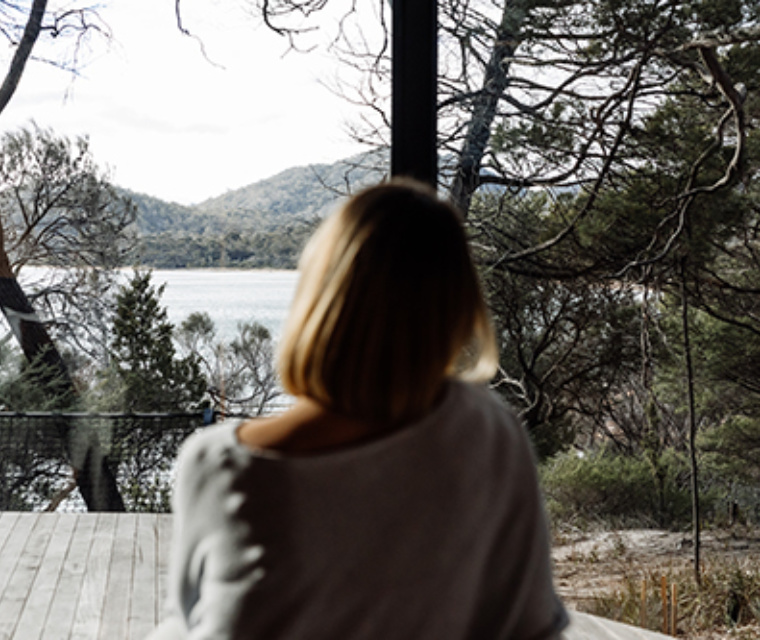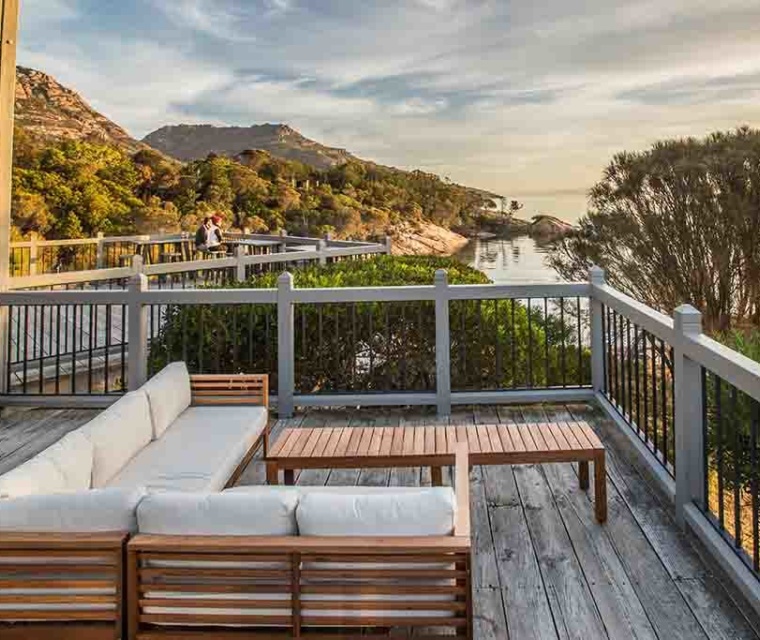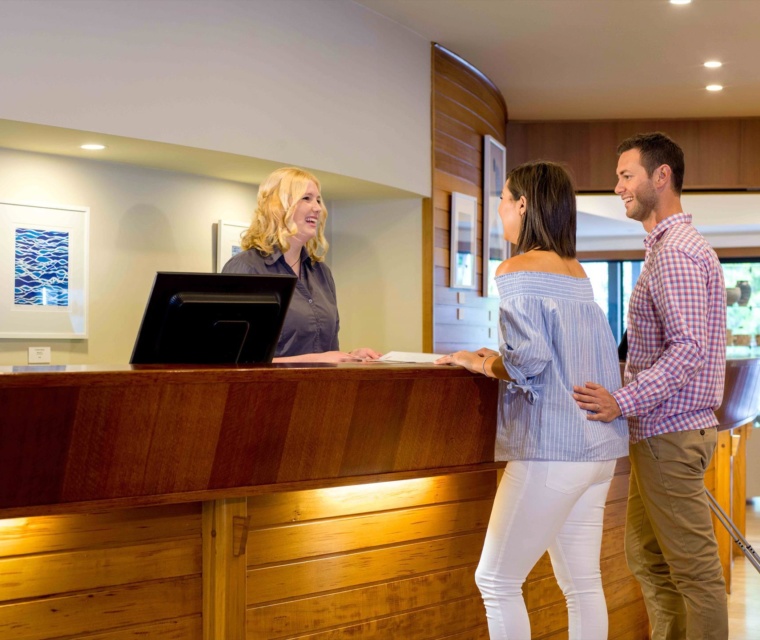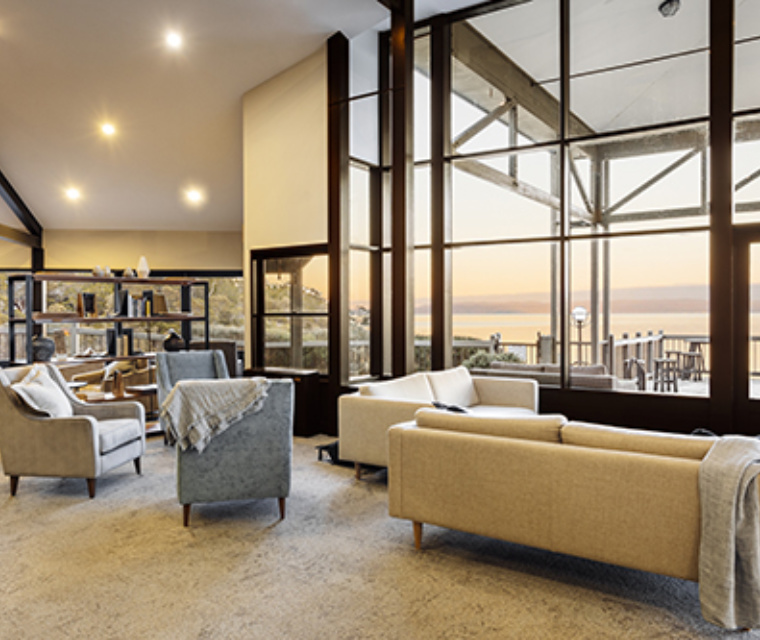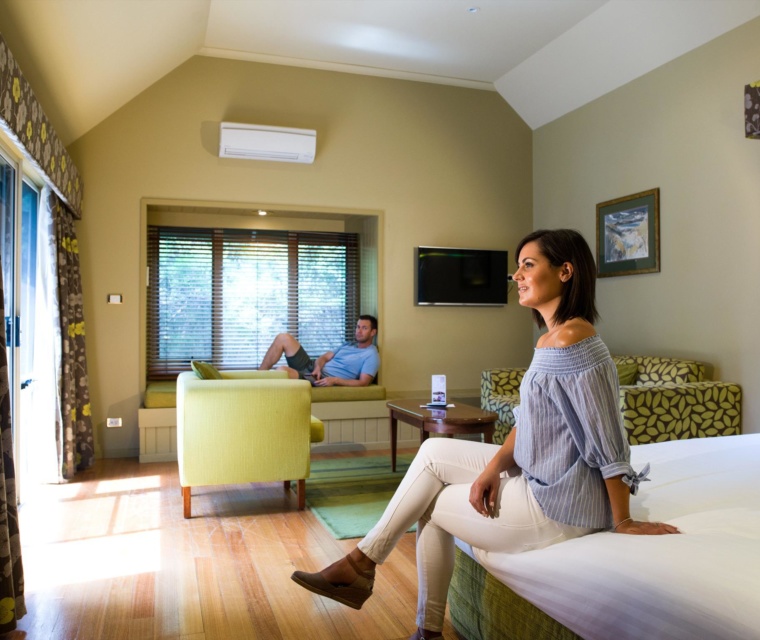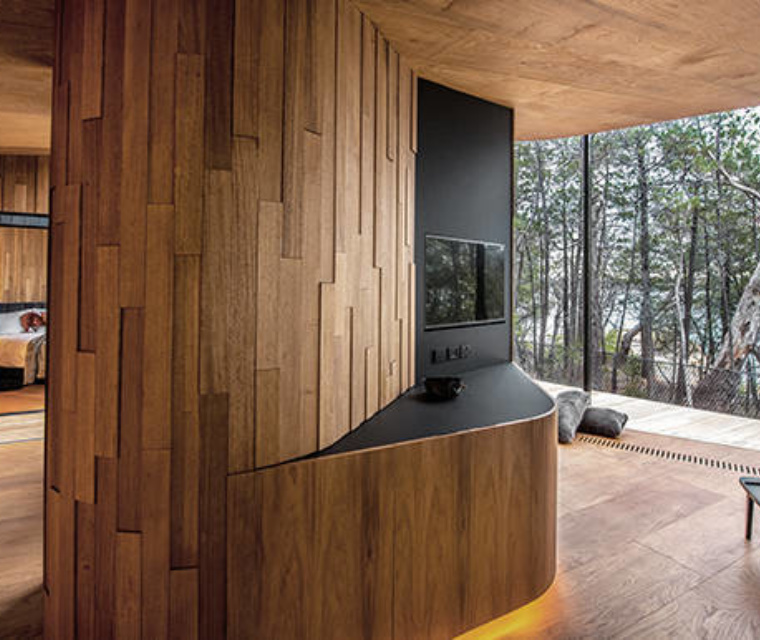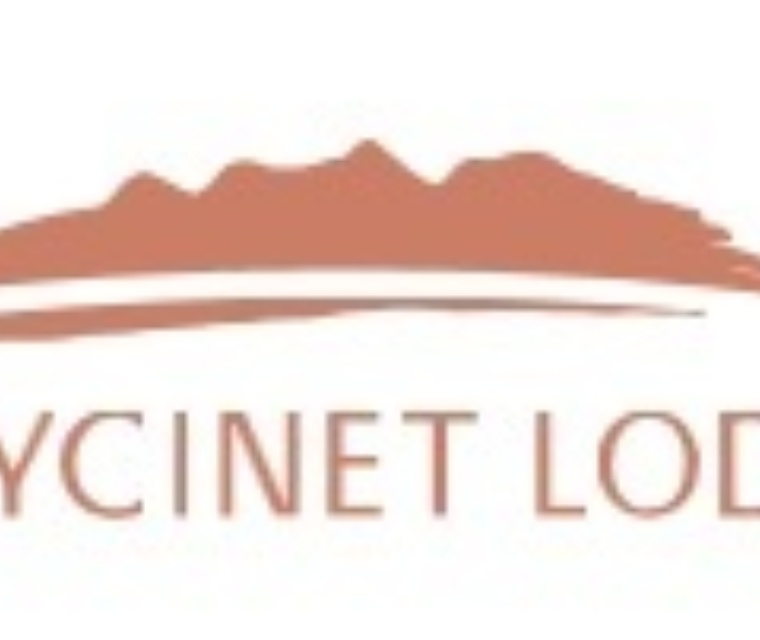 Address
Freycinet National Park, Tasmania 7215
Directions
FREYCINET NATIONAL PARK, COLES BAY, TAS, 7215, +61(03) 6256 7222 With a spectacular waterfront location at the foot of The Hazards, Freycinet Lodge is the only accommodation in Freycinet National Park and is a superb base for exploring the world famous Wineglass Bay and Freycinet Peninsula. The main lodge overlooks Great Oyster Bay and includes two restaurants, bar, lounge, conference areas and providore. With our focus on provenance, local cool-climate wines, the freshest seafood and fine regional produce are yours to enjoy at Freycinet Lodge, all with a spectacular view of Great Oyster Bay. Make sure you allow some time in your day to watch sunset from the balcony with a glass of Tasmanian sparkling wine. The property has 60 beautifully appointed cabins, all in a secluded bushland setting. The cabins are telephone free to ensure complete relaxation. As Freycinet Lodge is located within Freycinet National Park, entry fees apply. Passes are available from Freycinet Lodge reception or the Visitor Information Centre at the entrance to the park with prices for a 24 hour vehicle pass starting at $24.00. We look forward to welcoming you to Freycinet Lodge soon. Lodge is located in the Freycinet National Park, approximately 2 kilometres from the park entrance. Two and a half hours' drive from Hobart or Launceston. From Launceston take the Midland Hwy (A1) to Campbell Town, turn left onto the Lake Leake Hwy (B34), then left again onto the Tasman Hwy (A3). A spectacular view of 'The Hazards' on Freycinet Peninsula can be seen from a lookout just north of this junction. About 15-20 minutes past the junction, turn right onto Coles Bay Road (C302). Travel through Coles Bay to reach the entrance to Freycinet National Park. From Hobart take the Tasman Hwy (A3) through Sorell, Triabunna and Swansea. Spectacular views of the Freycinet Peninsula can be seen all along the coast just south of Swansea and again from a lookout north of Swansea. About 15-20
A trip to Coles Bay and Freycinet National Park is not complete without visiting Freycinet Lodge, for a night, a day or just to take in the view. The Lodge offers four and four and a half star accommodation within Freycinet National Park, along with two restaurants and a casual bar. This is the only accommodation and dining available in Freycinet National Park and the view from the balcony is spectacular. Tasmanian, interstate and international auto club members receive an accommodation discount at Freycinet Lodge - available on direct bookings only. To protect the delicate environment, the timber cabins and Coastal Pavilions, hidden in the She Oak forest, are linked by raised boardwalks. Freycinet Lodge is a great base from which to explore the area, including the famous Wineglass Bay, Hazards Beach, sea kayaking, cruising and more. Bicycle hire is also available. Nearby, you can explore the Freycinet Marine Farm, the seaside villages of Bicheno and Swansea and acclaimed cool-climate wineries. You can sample the best Tasmanian wines or whiskies with a tasting experience at Freycinet Lodge as well as dinner at The Bay Restaurant or Richardson's Bistro. Free public WiFi is available to all visitors. THE BAY RESTAURANT Revive yourself in the morning with a full buffet breakfast at The Bay Restaurant. There is no better way to start the day than a hearty breakfast before you head out to explore the national park, go out on a walk, or just head to Richardsons Beach to dip your toes into the crystal clear water. And at the end of a full and fascinating day, reward yourself with a gourmet meal at The Bay Restaurant; here you will dine in elegant surroundings, with magnificent views and delicious cuisine to be enjoyed in an intimate dinner for two, or a larger gathering of colleagues, friends or loved ones. Choose from an inspired seasonal menu that showcases the finest regional produce, including some of the best seafood in Tasmania. Complement your meal with a local vintage or an award-winning sparkling Tasmanian wine.. Type of Cuisine - Contemporary, seasonal Australian cuisine with a focus on local seafood Opening Breakfast: 7am – 10am (summer season) and 7.30am – 10.00am (winter season) Dinner: from 6pm. Last seating 9pm Bookings: Strongly recommended to avoid disappointment – you can book when you check in or phone ahead on +61 3 6256 7222 RICHARDSON'S BISTRO After enjoying one of the spectacular walks around Freycinet National Park, we invite you to relax and enjoy the calm and casual atmosphere of Richardson's Bistro. Watch the peaceful seaside town of Coles Bay from the bistro as you enjoy the tasty, casual meals and tempting snacks. Choose from seafood, our range of lodge burgers, a steak, grazing plates, morning and afternoon tea and, of course, the delightful dessert menu. Drop in for lunch or a snack and recharge your batteries before heading out again to delight in the unique beauty of the National Park.
Facilities
Room Amenities:
Bath
Cot Available
Disabled Access
Family / Child Friendly
Free Parking
Fridge
Ice
Internet
Kiosk
Licenced Premises
Meals Available
Minibar
Movie Hire
No Pets
Parking
Pay/Satellite TV
Phone
Restaurant
Television
Tour Desk
Water Views