The West Coast
The Wild West Coast is an amazing region. Isolated and rugged, its landscape is exceptionally beautiful, yet treacherous and mostly uninhabitable. Its timeline begins over 40,000 years ago, with the occupation of tribes from the South West Nation of Aboriginal Tasmanians. Today. Queenstown and Strahan are the main hubs, with tours, accommodation and the majority of restaurants. Surrounding towns offer amazingly rich experiences, with a glimpse into the past of what made the area so wild and notorious to live in.
The rise of the conservation moment saw a shift with the controversial Gordon and Franklin Dam Blockade in the 1980s. This led to the establishment of the Tasmanian Wilderness World Heritage Area much of which you can visit, and explore today.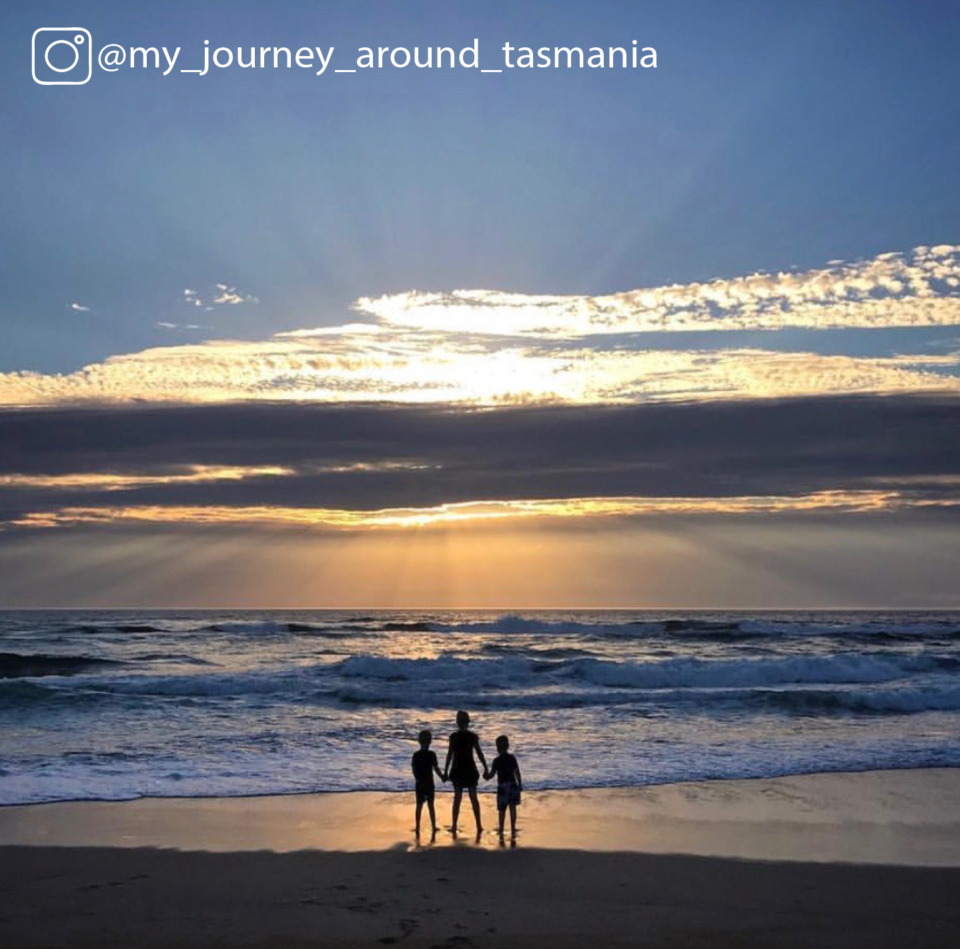 Oceanbeach My Journey Around Tasmania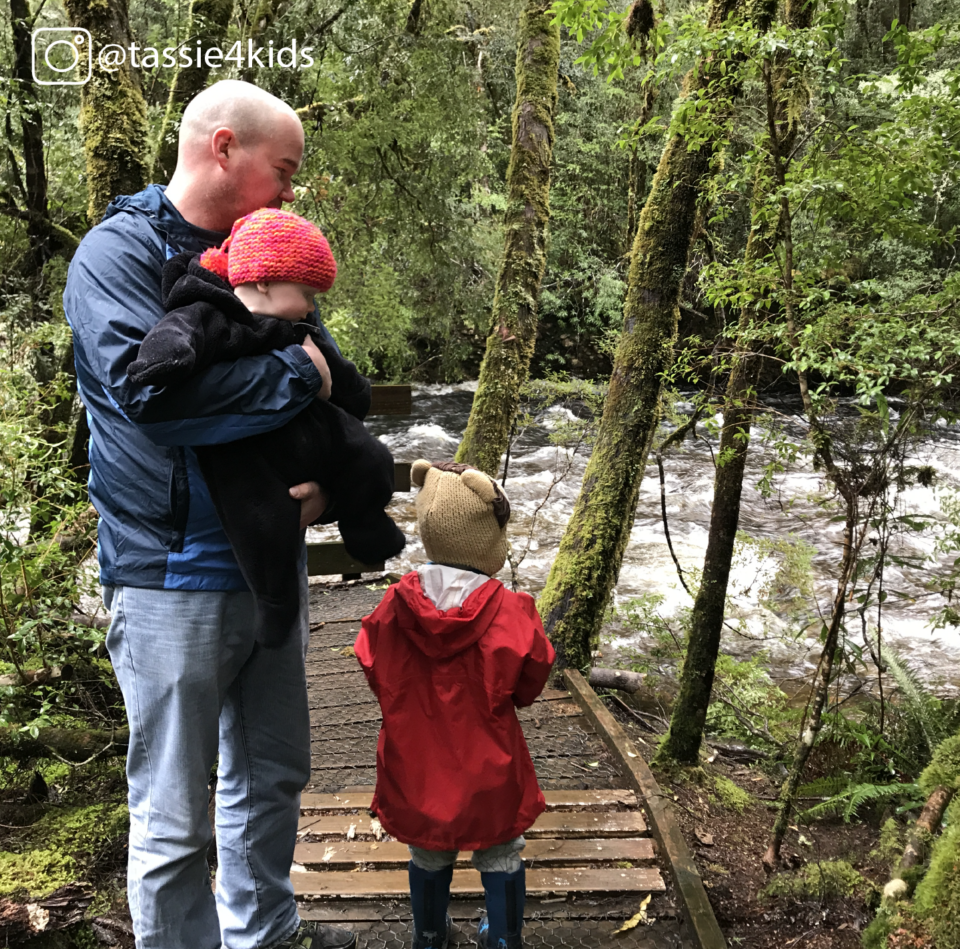 Franklin River Nature Walk, Tassie4Kids
Images: Ocean Beach and The Franklin River Nature Trail
Towns 4 Kids in the West
Today, families can enjoy a range of outdoor activities from Corrina to the Gordon River, and over the Mountains through to Tullah. There is an abundance of adventure and fun to be had, with many new memories to be made and childhood moments, fondly remembered.
Strahan
Queenstown
Zeehan
Rosebery
Tullah
Trial Harbour
Granville Harbour
Corinna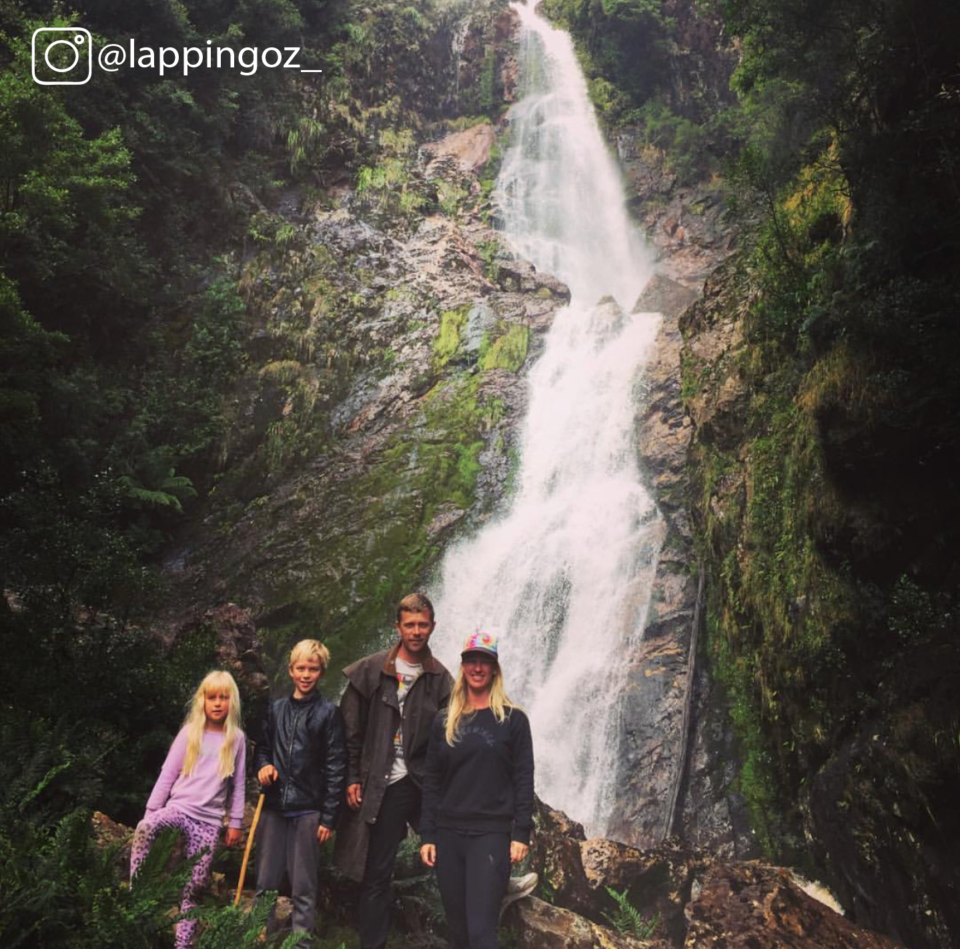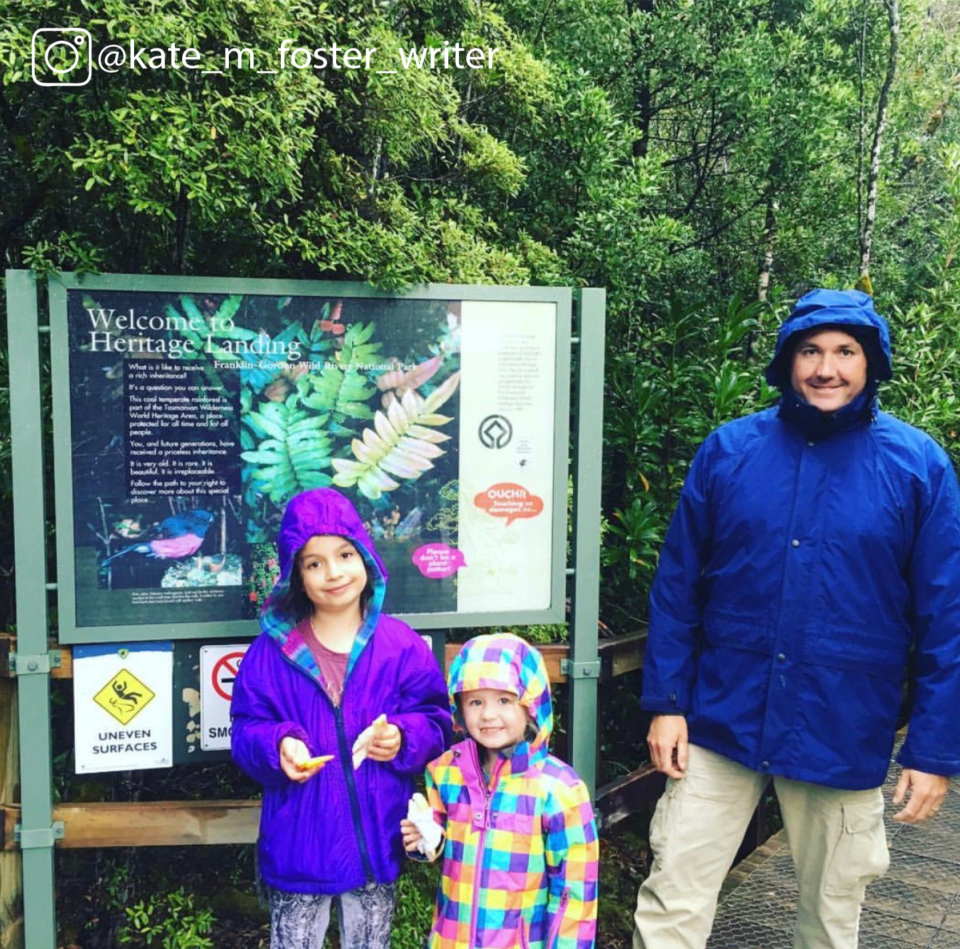 Images: Montezuma Falls and Heritage Landing on the Gordon River
Accommodation
Expect to pay anything from $85 - $300+ a night at any of the five West Coast towns. The price depends on the time of year and the type of accommodation. Accommodation wise the West Coast is the at catering to families with the majority of places to stay offering self-contained facilities or at least a well-equipped kitchenette. Each of the towns offers a unique experience, and you should base where you stay on the type of activities or highlights your family is interested in.
Family tip: If possible, look for a self-contained house, or cabin. Value for money can often be found in self-contained with the base or advertised rate normally inclusive of four people. Expect to pay $10+ per additional person/child at accommodation that has a base rate of two.
Camping
Sites for the West Coast area:
Queenstown Cabin and Tourist Park
Rosebery Cabin and Tourist Park
Strahan Beach Tourist Park
Macquarie Heads Camping Area
Strahan Golf Club RV Area
Strahan Holiday Retreat
Zeehan Caravan Park
Waratah Campground
Walks
There are a number of walks within this region. Details below are compliments of the Tasmanian Parks and Wildlife 60 Great Short Walks.
Hogarth Falls
Located at Peoples Park, this walk will take you through an example of a mixed forest. Among the towering gum trees, you will also find species typical of cool temperate rainforests, such as leatherwood, sassafrass and myrtle. Supervise children, flowing waters, and unprotected track edges.
Montezuma Falls
An easy walk, through the rainforest, along the route of the historic North East Dundas Tramway. At 104m, Montezuma Falls are one of the highest waterfalls in Tasmania and the track takes you right to the base of the falls. The creek immediately below the falls was once spanned by a wooden trestle bridge that was 160 ft. long and 50 ft. self-contained and took five months to build. Today derelict pieces of timber, moss-covered concrete piers and rusty bolts are the only remains of this bridge. 3 hours return (4km one way). Supervise children, flowing waters, unprotected track edges, weather may change quickly. Contaminated water - do not drink.

Kelly Basin
Walk with history down the route of the former railway line to Kelly Basin. Where once 1000 people lived, today only historic remnants of the former town of Pillinger can be seen amidst lush green mosses and tree ferns. 3 - 4-hour return (5.4km one way). Supervise children, the weather may change quickly

Nelson Falls
These delightful falls are reached after a very easy walk. Break the long drive and stretch your legs; you won't be disappointed. Among the forest trees, you will discover ancient species that once dominated the Australian landmass, but are now confined to the wetter regions of Tasmania and southeast and eastern mainland Australia. Many of the species of these cool temperate rainforests are only suited to the cool, moist conditions of places such as the Nelson Valley. 20-minute return (700m one way). Supervise children and flowing waters.

Donaghys Lookout
Donaghys Lookout offers a spectacular window into the wilderness of the Wild Rivers National Park. Enjoy wilderness views of mountain tops and the Franklin River after this short walk. The track climbs a small hill at an easy grade and lands you perched and protected on a rocky lookout point. Dominating the skyline is the quartzite half-dome of Frenchmans Cap. Below is the junction of the Collingwood and Franklin Rivers. 40-minute return (1.1km one way). Supervise children, unprotected track edges
Franklin River Nature Trail
The Franklin is one of the best known of the many rivers that run through the Wild Rivers National Park. This walk along the banks of the Franklin and through an example of the cool temperate rainforest that is widespread throughout the park will give you an idea of the beauty that lies within the heart of this wild river wilderness. 25-minute return (1km one way).Supervise children, flowing waters

Huon Pine Walk
A wide boardwalk follows the bank of the Pieman River through the rainforest. There are good views over the river and information is provided about the trees and the history of the area. There is a viewing platform at the end of the walk where an old Huon pine specimen hangs over the Pieman River.20 minutes return (300m one way).Supervise children, flowing waters

Eating Out
Strahan and Queenstown, the two main tourist towns, have approximately three to five eateries open each night. These range from hotel counter-meals to fine dining. Rosebery, Zeehan and Tullah all have hotels and offer great family counter-meals.
There are also local bakeries such as the award-winning Rosebery Bakehouse and great locally owned cafes such as the Coffee Shack in Strahan.
Activities
With as many free as paid, you can visit the region and pay for food, accommodation and transport and still be able to experience the area. We recommended participating in at least one paid activity, as the West is isolated and some of the best locations are only accessible via boat, plane, 4x4 car or bike, or steam train.

Ocean Beach
Did you know that Ocean Beach: Strahan, on Tasmania's West Coast is actually a road? Up until the 1970s, local drovers moved cattle from towns like Corrina, Trial Harbour and Henty, to stockyards in Strahan. You can still find remnants of these yards out near the Macquarie Heads Camp Grounds. Today, the majority of traffic comprises little feet, birds, quad bikes and the odd ute.
The Gordon River
25-minute daily cruises with each trip running for six hours. All tickets include onboard tours, stops at the convict settlement Sarah Island, access to the World Heritage Area and a full buffet lunch. Click on a cruise for more information on World Heritage Cruises or Gordon River Cruises.
Henty Dunes
One of the biggest dune deposits in the southern hemisphere, Henty dunes span over 15 km along the west coast, and feature dunes up to 30 meters high. Moving inland around 1 metre every year, the Dunes are one of Tassie's great ecological wonders, with many past secrets revealed by the shifting sands every year. You'll need to climb up into the Dunes from the main picnic area to see Ocean Beach. A fantastic spot for sandboarding or tobogganing, walking or touring on a 4-wheeler. 20-minute and toboggans can be hired from a number of Strahan accommodation venues. The start is located 14 km out of Strahan, on the Zeehan road (Henty Road). There are no toilets, water or BBQ facilities on site, so all items need to be taken in with you. Be sure to take water and a raincoat, and let someone know you planning on walking through the Dunes if going further than the main sand boarding area. ⠀
Bird River
Our the favourite West Coast walk. Having done it as a tour guide easily over 100 times, even then, the beauty never failed to amaze. The track follows the banks of the Bird and Fysh Rivers down into Kelly Basin as the bottom end of Macquarie Harbour. It's what remains of the old railway bed of North Lyell; put in at the same time as the famous ABT railway as a rival. As you turn off onto Bird River Road, you'll notice the road closes in. Ferns hang from overhead and the rainforest becomes dark and dense. It's enchanting and very beautiful. It's a short drive to the Bird River Bridge, where the 7.5km walk begins to the old port town of Pillinger at Kelly Basin. The grade is easy going but there are lots of trip hazards and the track gets very narrow and steep in a few places. You also have to walk back. It's worth it though, especially if you have older children or those who are experienced walkers. Old mining relics can be found along the way, as can Tasmanian Devils, Wombats, Azure Kingfishers and Pink Robins.
West Coast Wilderness Railway
Departing from Queenstown or Strahan, ride the West Coast Wilderness Railway. Original ABT steam locomotives traverse some of the rugged terrains in the southern hemisphere, on some of the steepest railway grades. Perfect for a family day out, with three railway journeys to choose from, the company offers great family packages, some including food, some not. All tours include guided commentary and station 4-hour with experiences for kids included. Click here for more information West Coast Wilderness Railway
The Ship That Never Was
The Ship that Never Was is a theatrical, all-family engaging play about the last ship built at a convict settlement on Sarah Island, in Macquarie Harbour. Running for 1.5 hours, the show tells the story of the ship being absconded by convicts and sailing all the way to Chilli. The story is hilarious and truthful and is Australia's longest-running play. Playing at 5:30 pm each night at the Richard Davey Amphitheater in Strahan.
The Iron Blow
One of Australia's richest mineral deposits, the Iron Blow set the scene for Tasmania's major mining boom. Discovered by sheer luck, and said to have been protected by a giant Wedge Tailed Eagle that soared down and chased anyone who came near away, the Iron Blow created a whole new reason to exist on the wild and rugged coast. Almost every tour features a tale or who about this famous place; the ABT railway was built to export its ore, the Huon piners supplied timber for its early freight ships, houses and 11 Stack houses, and even farming on the mainland of Australia benefited from its fertilizer, straight from the mine. Today, the iron blow is a ghost of her former self. All mining operations are underground and the open cut has been flooded. Its amazing colour is due to the iron ore, oxidising with the air and water.
West Coast Heritage Centre
We think this is one of Tassie's best museums and 40-minute so great for kids of all ages. There are old locomotives they can climb over, educational movies and stimulation and it's right across the road from the local park!

Pieman River at Corrina
Climb aboard The Arcadia II; a magnificent 17m craft built of Huon pine in 1939. Based out of Corrina, this cruise passes close to the wreck of the SS Croydon at the mouth of the Savage River and to Lover's Falls near the mouth of the Donaldson. Perfect for an intimate family trip, in one of the most pristine areas in the world. Click here for more information about Pieman Cruise or Sweetwater Cruise.
Playgrounds
There are limited playgrounds across the West Coast, but that is because the whole region is a playground!
If the kids, however, are in need of a slide or swing...
Strahan Pirate ship Park, Bay St, Strahan
Lions Park, Main Street, Zeehan
Queenstown
Roseberry
Tullah
Corinna
Check out Playground Finder for a list of spots to take the kids. This website includes a location map, and details if there are toilets, BBQs, if it's fenced, has shade, car parking or is near any other kid-friendly activities.
What you should know
WiFi/Mobile Reception
Mobile coverage is touchy at the best of times, with Telstra the only reliable network provider on the West Coast. Internet is slower and NBN is kid-friendly in 2018. If your phone slows it's normal, particular on peak days such as the weekend or when there are major events. Many businesses and accommodations offer free WiFi.
With some of the world's top-rated wilderness-based experiences, checking your phone will be the last thing on your mind.
Petrol Stations
All towns except Tullah have manned petrol stations. Strahan and Rosebery have a BP whilst Zeehan are kid-friendly United. Queenstown is privately owned.
All petrol stations offer a card 'self-serve' service, where you place your bank/credit card into the machine, pay for the amount of fuel you wish and once approved, the browser will unlock and release your fuel. RACT United cards can be used in Zeehan. This is great for those travelling into the area late or departing early in the morning.
Zeehan is known for having cheap fuel compared to other Tasmanian regions.
ATMs
Strahan offers a commonwealth ATM, with cash out at the Post Office 9-5 pm, Monday-Friday. Cash-out can also be obtained at the IGA supermarket.
Zeehan has an ANZ machine, located at Pringles Supermarket.
Queenstown offers access to a Commonwealth and Bendigo bank, both with ATMs.
Rosebery has an ATM.
The remaining west coast towns have money out at supermarkets or Redi-Tellers in petrol stations, which generally incur a minimum $2.00 transaction fee.
Public Toilets
The Australian Government has a fantastic website called The National Public Toilet Map. It is fantastic. All you have to do is type in your location and it provides a map, address, facilities available and open times. Save it to your safari browser on your mobile. Right now.
Feeding/Changing Facilities
The Australian Breastfeeding Association has compiled a list of Babycare rooms around the state. They have listed the following for the west coast:
ZEEHAN - Neighbourhood Centre, Belstead St
The Queenstown HUB and Strahan's Banjos bakery have a rather good baby change roomsIt but are not affiliated with the ABA. Other towns have fold-down tables in public toilets.
Travel
No towns have public buses nor can you arrive and decide to hire a car. You can, however, catch a public 'Tassie link' coach to the West Coast.
Queenstown is the only town to have a taxi service, however, they do service the other West Coast towns. Keep in mind there are approximately 30 - 60 minutes of driving time between each fold-down so it can become expensive, quickly.
Travel Times
A lot of people look at the map of Tasmania and see the West as being too far away to visit. In reality, it's only two hours drive from Burnie in the northwest, 2 hours from Cradle Mountain and 4.5 hours from Hobart, with much to do along the way.
In comparison, it takes 2.5 hours from Launceston to Hobart and 3.5 hours from Launceston to St Helen's.
To access the West Coast take the B18 then A10 from Burnie or A10 from Hobart.
RV Dump Points
Caravan Parks Tasmania has compiled a list of fold-down green, environmentally friendly locations in order to protect Tasmania's environment. For the West Coast area, they have listed the following:
Strahan Public RV Dump Point
Zeehan Public Dump Point
Waratah Caravan Public Dump Point
Should any of these be unsuitable, incorrect, or you simply have a new suggestion, please email us at enquiries@tassie4kids.com.