Launceston And The Tamar Valley
Tasmania's second-largest city, Launceston is the main city in the north, with around 74,000 people. Growing up in the north, we always had the most amazing time. So many great places to visit, most of which you can visit in a day!
Launceston is a great starting point for any holiday, as the Tamar Valley region offers fresh produce, nature and heritage trails and access to some of the state's best wildlife experiences.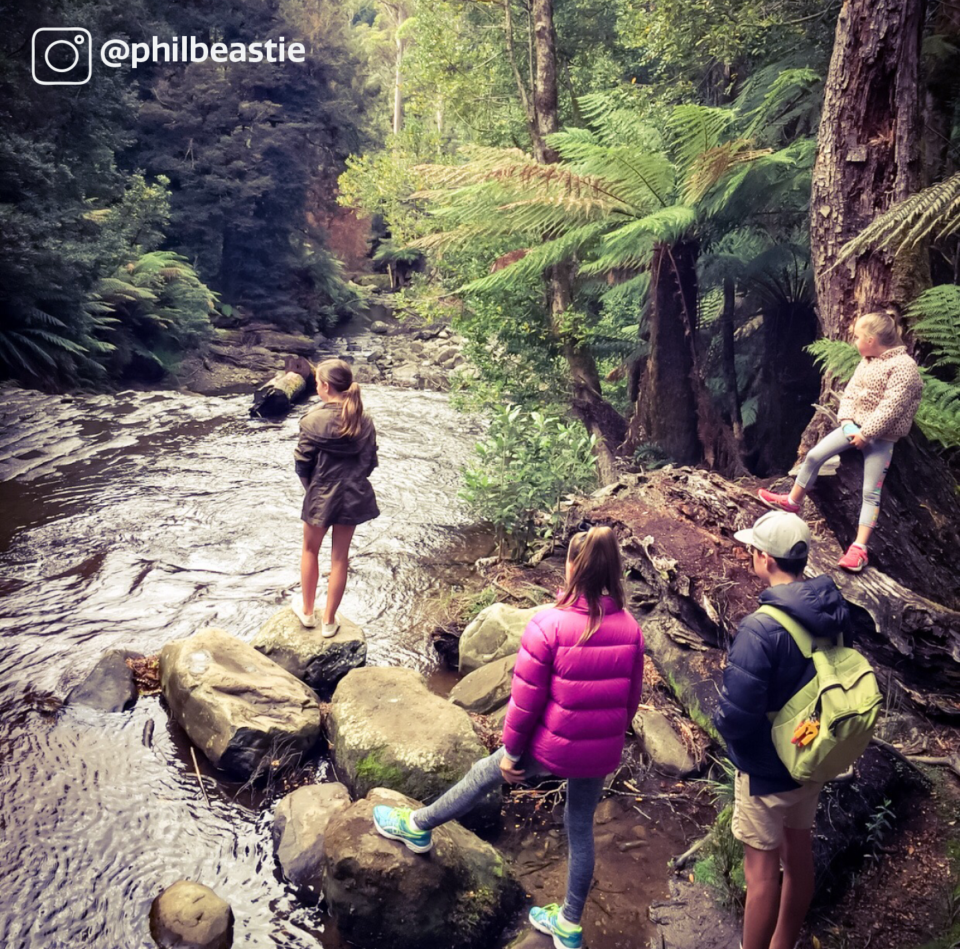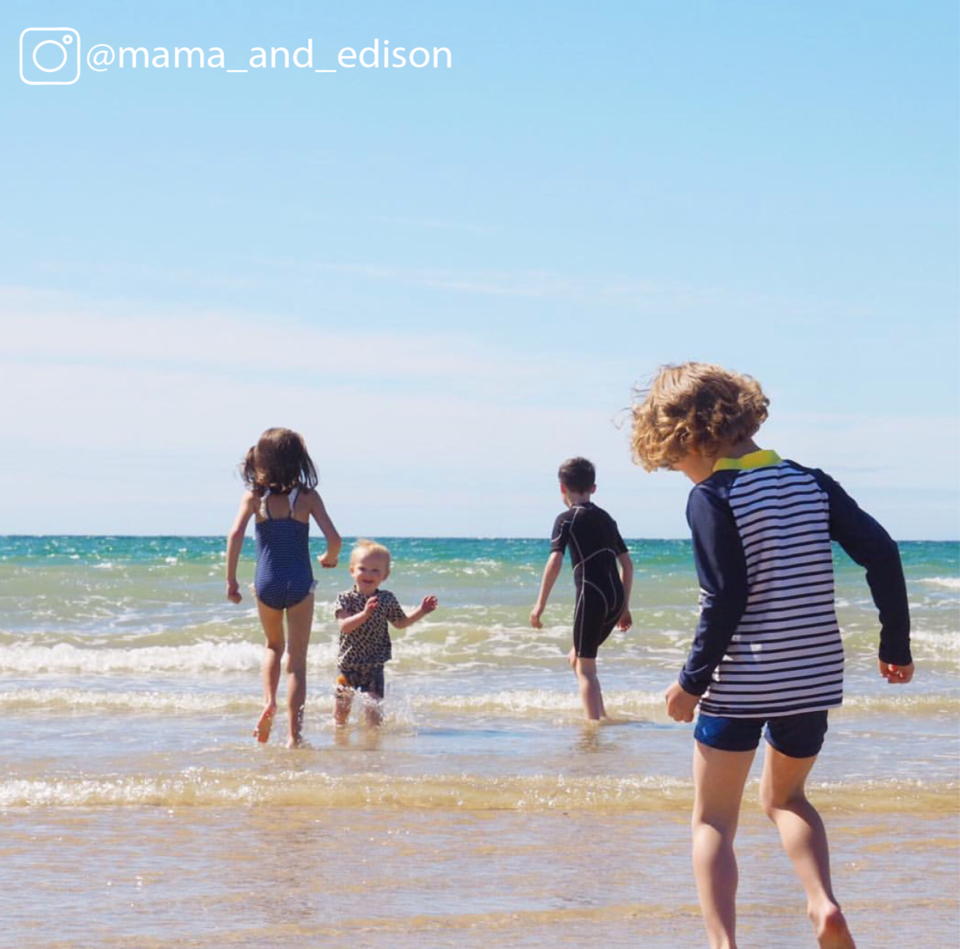 Towns 4 Kids In The North
Whilst this is not every town or small area within the Launceston and Tamar Valley area, you'll find these places easily on a travel map. Launceston, Beaconsfield, Beauty Point, George Town, Lillydale, Longford and Perth are the largest towns with the most major services available.
Launceston
Grindelwald
Rosevears
Gravelly Beach
Exeter
Beaconsfield
Beauty Point
Kelso
Greens Beach
Low Head
Georgetown
Lillydale
Underwood
Hillwood
Dilston
Hadspen
Carrick
Evandale
Longford
Perth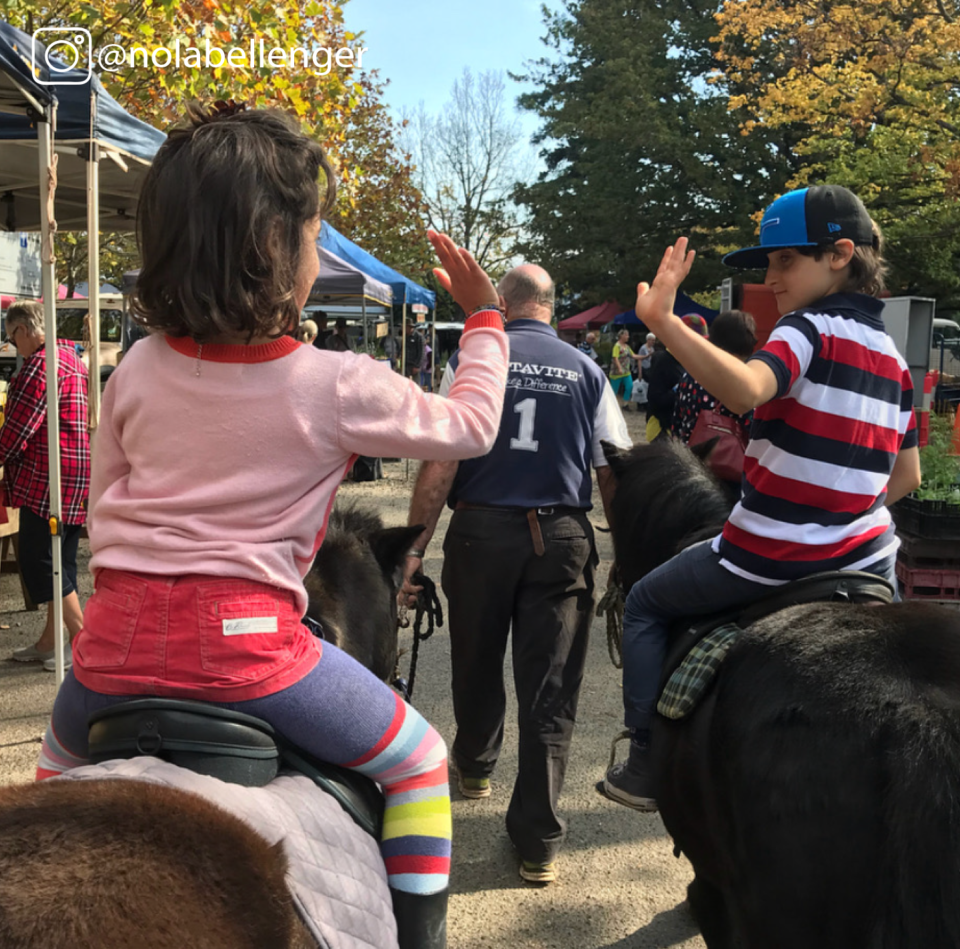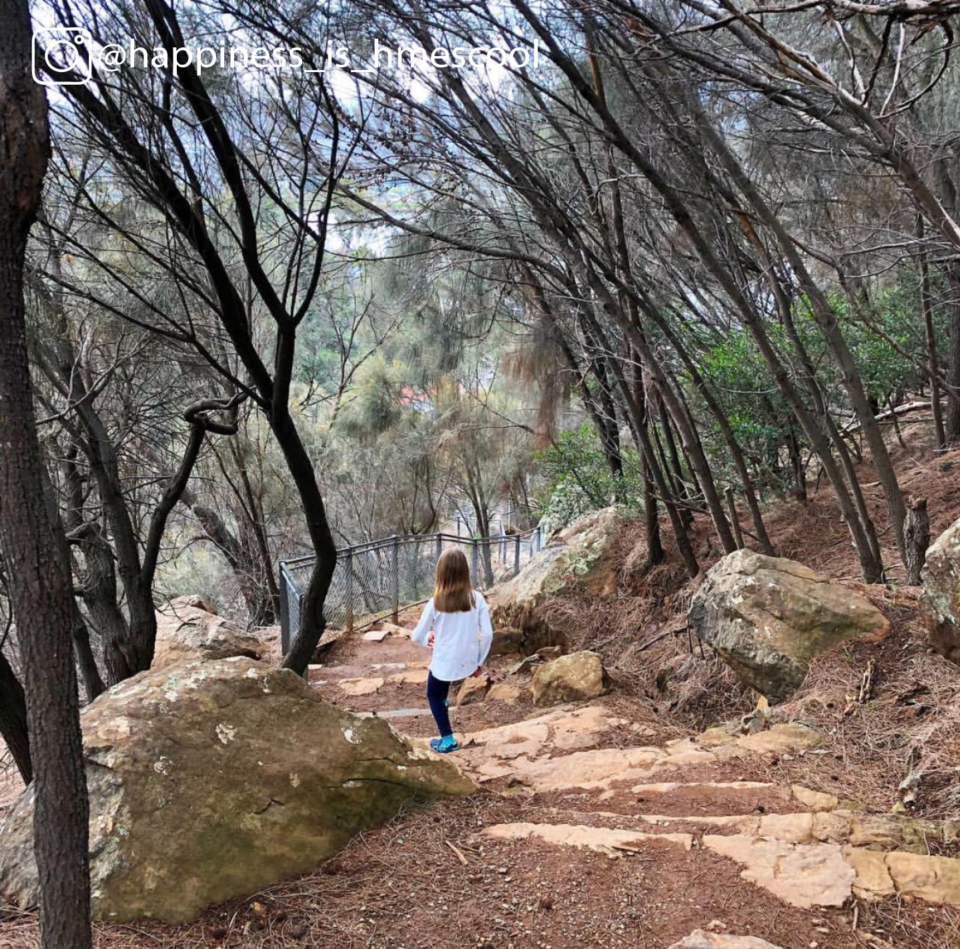 Accommodation
Expect to pay anything from $150-$400+ a night for a family-style accommodation in the CBD. The outer suburbs of Launceston offer more self-contained accommodation, with a number of caravan/cabin parks along the Tamar Valley Route.
Like most city accommodation, finding a suitable configuration for families (a two-bedroom +) can be difficult, particularly in peak tourist seasons. We suggest booking ahead as soon as you know your travel dates.
Family tip: Stay somewhere near the city, if you can; making it your base for adventure. You can easily drive up one side of the Tamar River and return on the other on the same day. However, you will most likely want a few days to explore it all thoroughly, and not feel like you're rushed. Kids hate being rushed, and don't we know it!
Camping
Launceston and Tamar Valley area:
BIG4 Kelso Sands Holiday & Native Wildlife Park
BIG4 Launceston Holiday Park
Bridport Holiday Park
Discovery Parks – Hadspen
Greens Beach Holiday & Tourist Park
Launceston Holiday Park – Legana
Longford Riverside Caravan Park
Low Head Tourist Park
Ross Caravan Park
Beauty Point Caravan Park
Walks
There are a number of walks within this region. Details below are compliments of the Tasmanian Parks and Wildlife 60 Great Short Walks.
Hollybank Forest - Underwood.
Hollybank has spacious picnic facilities nestled amongst ash and pine trees. Walking tracks lead through a mix of native bush and plantation forests. The ash trees, originally planted as a wood supply for cricket bats and tennis racquets, are particularly attractive in autumn. 15-40 minute return (2 km circuit) depending on your choice of track. An information panel is located just inside the reserve entrance.
Duck Reach - Launceston
Follow the South Esk River from Launceston's famous Cataract Gorge to the historic Duck Reach power station. Work on the Duck Reach Power Station began in 1855 but it wasn't until 1895 that the turbines began to power the new electric streetlights. The station was destroyed by floods in 1929 and rebuilt the following year. It continued to operate until 1956. Today an interpretation centre provides a history of the station. 5-hour return walk (3 km one way). Supervise children, hazardous cliffs, unprotected track edges, and flowing waters.
Tamar Island Wetlands - Launceston
Just a 10-minute drive from the heart of Launceston, you can walk through wetlands and across a river channel to the 7-hectare Tamar Island. For the company, you'll have pelicans, swans, cormorants and numerous other bird species as well as frogs, dragonflies and lizards. The wetlands centre has displays and information. 5-hour return walk. 4 km return. Supervise children and tidal waters.
Liffey Falls
Water collected on the Great Western Tiers washes into the Liffey River. As it rushes downslope it erodes away the softer mudstone sediments exposing sandstone steps. These give rise to a series of waterfalls culminating in Liffey Falls. The exposed sandstone was laid down over 250 million years ago when this region lay further south, covered by sea and ice. As icebergs melted, rocks were freed and plunged as 'dropstones' into the marine sediments below. These embedded drop stones, which are paler, roundish and flattened in shape, can be seen in the river along the track to Liffey Falls. Made of quartzite, these drop stones may have come from as far away as Cradle Mountain! Also embedded in the rocks exposed by the erosive force of the Liffey River are tiny marine fossils. There are two walking tracks to Liffey Falls. The walk described here is from the top car park where there are developed picnic facilities and a shorter, and higher grade walking track. An alternative track is from the lower car park where there are minimal facilities and a longer and lesser grade walking track. The lower car park may be accessed by buses and caravans. 45 minutes return (1 km one way) Supervise children, weather may change quickly, flowing waters.
Pine Lake Walk - Deloraine
The Pine Lake walk offers a rare opportunity to get close to one of Tasmania's rarest trees without having to go on an extended bush walk. The pencil pine is an ancient species that evolved before flowering plants and is only found in the Tasmanian highlands. 30-minute return walk (400 m one way) Supervise children, tracks are subject to severe weather conditions all year round, the weather may change quickly, tracks are difficult to navigate when covered in snow and may be impassable.
Lilydale Falls
3km out of Lilydale on the road to Lebrina. It's an easy 10-minute return walk through ferns and temperate forest to two cascading waterfalls. The falls carpark has toilet and BBQ facilities, with a small playground.
Eating Out
Launceston offers great opportunities to sample Tasmania's finest produce.
You can find some of the best steak houses in the north that won't blow your budget; such as the Jailhouse Grill on Wellington St. They offer a kids colouring pack and have a salad/pasta bar - perfect for the fussy eaters!
If you prefer to cook at your accommodation, there are at least half a dozen markets with fresh produce every weekend such as
Evandale Sunday Market
Harvest Market, in the Launceston CBD
Esk Market in Invermay
Activities
There are many activities to do in Launceston and its surrounds. We recommend planning a trip up one side of the Tamar River, crossing over the Batman Bridge and then exploring the other side.
West Tamar Highlights:
Beaconsfield Mine and Heritage Centre
Platypus House, Beauty Point
Seahorse World Tasmania, Beauty Point
Greens Beach for a walk or swim
Narrantapu National Park off Bakers Beach is a top spot to find wombats and eagles. One walked casually between my legs last time I was there!
East Tamar Highlights:

George Town and its Maritime Museum
The Historic Low Head Pilot Station, Low Head
Penguin tours (seasonal), Low Head
Hillwood Berry Farm to pick your own strawberries
Cataract Gorge
Tamar River Wetlands Reserve at Riverside
Tasmanian Museum and Art Gallery at Inveresk (free) where many of Launceston's old trams and locomotives are on display
City Park in the heart of the city where a 'Thomas Train' runs daily
Lions Train Park
Perth is a great spot to stop for something to eat. There are BBQ facilities, toilets and a Vulcan Foundry #5954, a Steam engine from 1951 train that once ran the Tasmanian Government Railway from Launceston to Hobart. Kids can climb on the train and use the playground. Was a favourite park of ours to visit as kids.
Evandale Market pony and train rides.
Held every Sunday, this market is a great way to spend a few hours before heading off to Hobart. Shetland Ponies travel around the market grounds. Not far from the market is the Evandale Light Railway. As you enter Evandale take the second street to the left after the water tower (Barclay St.) and the trains are located behind the Morven Park Football Pavilion. Cost is only $10 for a family of 4, running every Sunday.
World Heritage sites in Longford
UNESCO listed World Heritage Convict Sites of Brickendon and Woolmers have great stories for the whole family. With walks and lots of savouries replica rooms and buildings, the kids will leave here well educated.
Hollybank Forest Reserve
This giant forest is rich in history, and adventure! Home to the famous, Australian first, treetop zip line, Hollybank Reserve offers so much for the whole family. If Sedgeway or Zip line tours are out of your budget or age group, bring the football and morning tea, and enjoy the reserves walks, large open spaces and see if you can work out which species of exotic tree was planted especially to make local tennis racquets!
Playgrounds
Our top list of parks in the north is below. Let us know if you find more that should be listed!
City Park - Lawrence Street, Launceston
Punchbowl Reserve - Veronica Crescent, Newstead.
Heritage Forest - Conway St, Invermay
Tailrace Park - Riverside
Miners Park - Douglas Street, Beaconsfield
Royal Park - 3-13 Park Stree, Launceston
Rose Bay Park - Gravelly Beach Rd, Gravelly Beach
Pioneer Park - Russell Street, Evandale
Deloraine Train Park - W Parade, Deloraine
Cataract Gorge Playground & Pool -Basin Road, West Launceston
Ockerby Gardens- Cleveland Street, Launceston
George Town Central- Macquarie Street, George Town
Beauty Point Foreshore - Esplanade, Beauty Point
Check out Playground Finder or download their APP for a list of spots which includes a location map, details if there are toilets, BBQs, if it's fenced, has shade, car parking or is near any other kid-friendly activities.
What you should know
WiFi/Mobile Reception
Launceston has recently been awarded the fasted internet in the country, and there is literally a WiFi-free hotspot on every corner. With the NBN rolled out in most Tasmanian areas, there is no issue with a reception in the CBD. Some areas along the Tamar River region have black spots. All of the major network providers are available.
Petrol Stations
All major petrol companies are in Launceston. Fuel is expensive when compared to the mainland, so the purchase of an RACT United card can save you 6 cents per litre. Coles and Woolworths also offer their 4 cents off a litre through shopper dockets.
ATMs
All major ATMs and banks are available in the CBD, with some smaller branch stores in regional towns.
Public Toilets
The Australian Government has a fantastic website called The National Public Toilet Map.
All you have to do is type in your location and it provides a map, address, facilities available and open times. Save it to your safari browser on your mobile. Right now.
Feeding/Changing Facilities
The Australian Breastfeeding Association has compiled a list of Babycare rooms around the state. They have listed the following for Launceston CBD
Uniting Care Family Services – 34 Paterson Street
Queen Vic Museum & Art Gallery – Wellington Street
Child Health & Parenting Service – 93 York Street, 1st Floor
Launceston Centreway Arcade – 17-19 Paterson Street
The Esk Family Health Care Centre – 33 Brisbane Street
Launceston General Hospital – 274-280 Charles Street Level 2, near the cafeteria
City Council – Paterson Street West car park ground floor
Travel
The best option is to either hire a car or utilise the public Metro buses. Metro buses operate daily all around the city and surround. The Launceston City Council offers the Tiger Bus; a free shuttle around the city, travelling past major points of interest. Click here for their timetable.
You will find many coach companies travelling the Tamar Valley Region with many also heading south along main road routes to Longford and beyond, such as Tassielink or Redline.
Taxis are everywhere but can be expensive.
Travel Times
Launceston has one of the two main airports in Tasmania, so hire cars and access to public transport are very easy to find. If you fly to Tasmania you will either arrive in Launceston or Hobart.
The Following are times travelling from Launceston to:
| | | |
| --- | --- | --- |
| Bicheno (via Scottsdale) | 236 km | 3 hrs 30 min |
| Coles Bay (via Campbell Town) | 209 km | 2 hrs 30 min |
| Cradle Mountain | 149 km | 1 hr 55 min |
| Devonport | 99 km | 1 hr 15 min |
| Hobart (via Midlands Hwy) | 198 km | 2 hrs 20 min |
| Queenstown (via Sheffield) | 251 km | 3 hrs 30 min |
| St Helens (via Scottsdale) | 163 km | 2 hrs 20 min |
| Strahan (via Cradle Mountain) | 298 km | 3 hrs 55 min |
RV Dump Points
Caravan Parks Tasmania has compiled a list of recommended green, environmentally friendly locations in order to protect Tasmania's environment.
For the Launceston and Tamar Valley area, they have listed the following:
Launceston Cabin and Tourist Park
Hadspen
Beaconsfield Grubb Street Showgrounds
George Town
Low Head Tourist Park
Launceston Treasure Island Caravan Park
Kelso Sands Holiday Park
Evandale Morven Park
George Town Visitor Information Centre
Longford Riverside Caravan Park
Should any of these be unsuitable, incorrect, or you simply have a new suggestion, please email us at enquiries@tassie4kids.com.