The North East
This region is very special to us. Part of our family originates from the mining times of Derby and Ringarooma, and we have spent many summers in the far northeast tip, camping, swimming and simply enjoying the beach life.
If camping is your choice for family getaways, then this region will not disappoint. There are many spots to set up a campervan or tent on the banks of a river, deep within the rainforest. There are equally as many spots right alongside the beaches; perfect spots for a BBQ, evening wine or beer, while the kids play on the sand as you watch the sunset.
Another great feature of the North East is the produce. Steak, cheese, seafood, vegetables and fruit, just to name a few. A lot of these places are open to the public, so if your family is self-catering as you travel, this region is great for stocking up. We particularly love Pyeghana Dairy. YUM!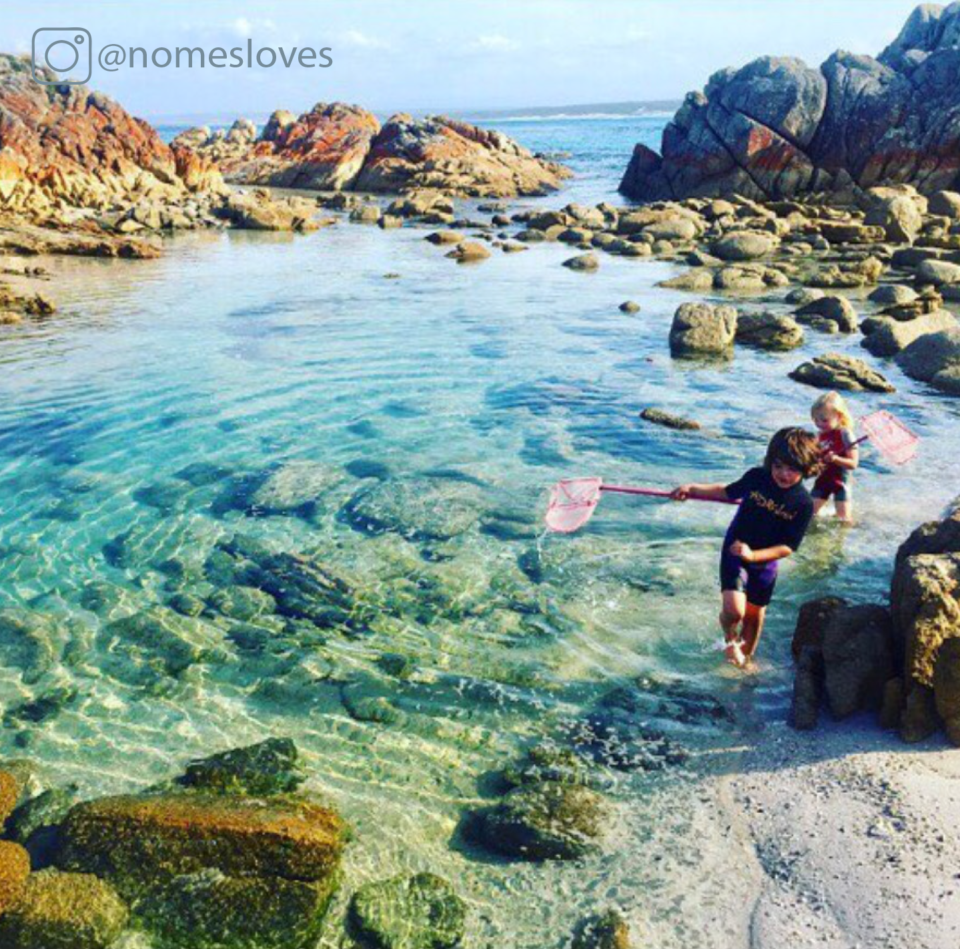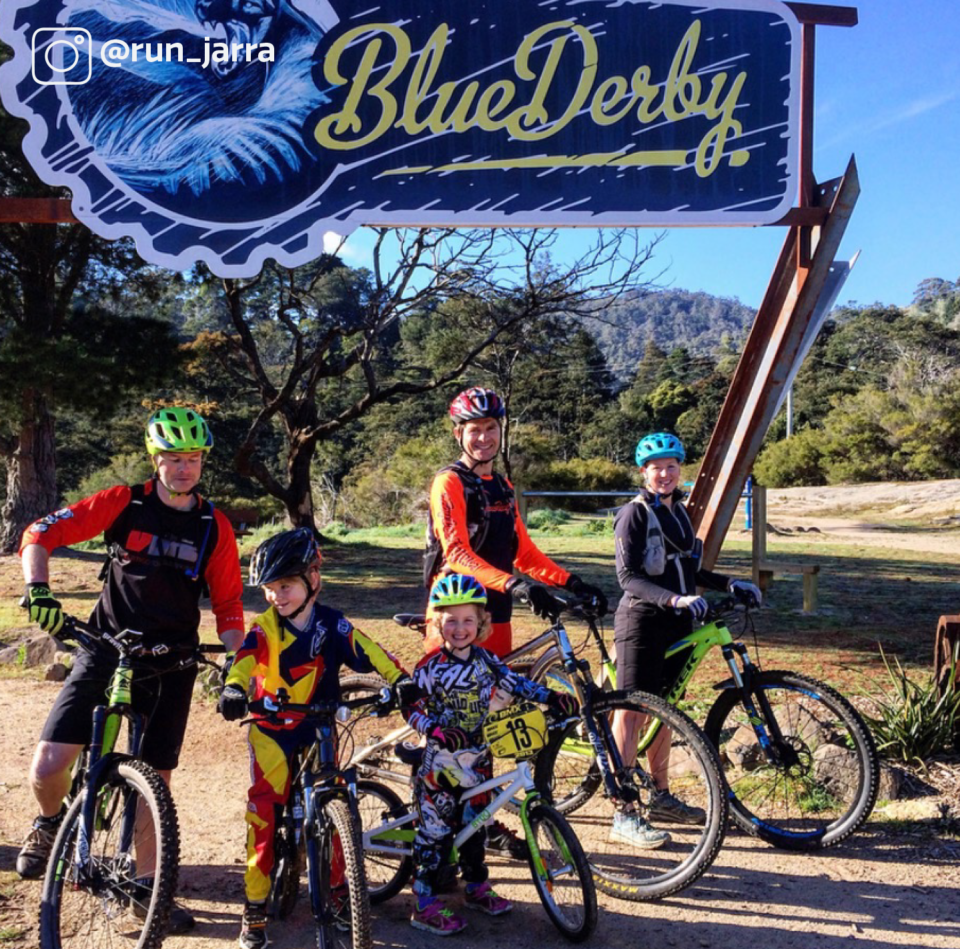 Images: Eddystone Point and Blue Derby Mountain Bike Trails
Towns 4 Kids in the North East
Whilst this is not every town or small area within the North East, you'll find these places easily on a travel map. Scottsdale, Bridport, Derby, Branxholm and Gladstone are the largest towns with the most services available

Derby
Scottsdale
Pyeghana
Bridport
Musselroe Bay
Tomahawk
Ansons Bay
Branxholm
Gladstone
Winnaleah
Pioneer
Herrick
Ledgerwood
Ringarooma
Weldborough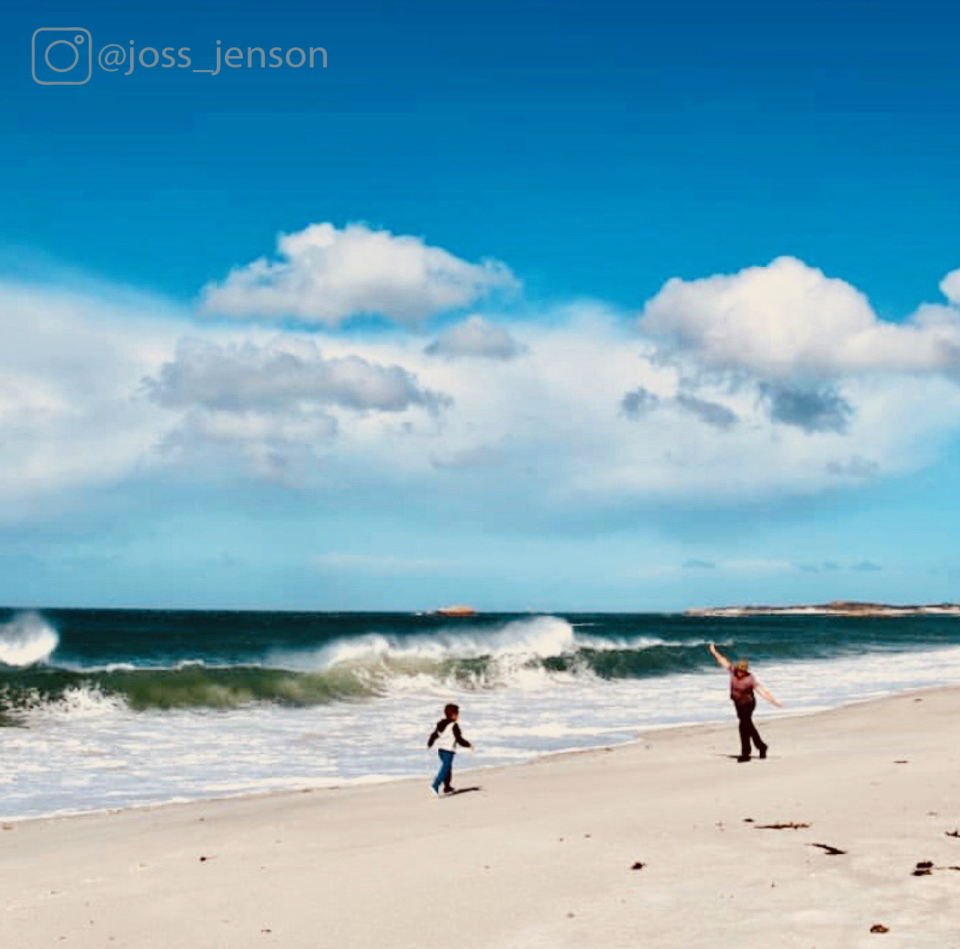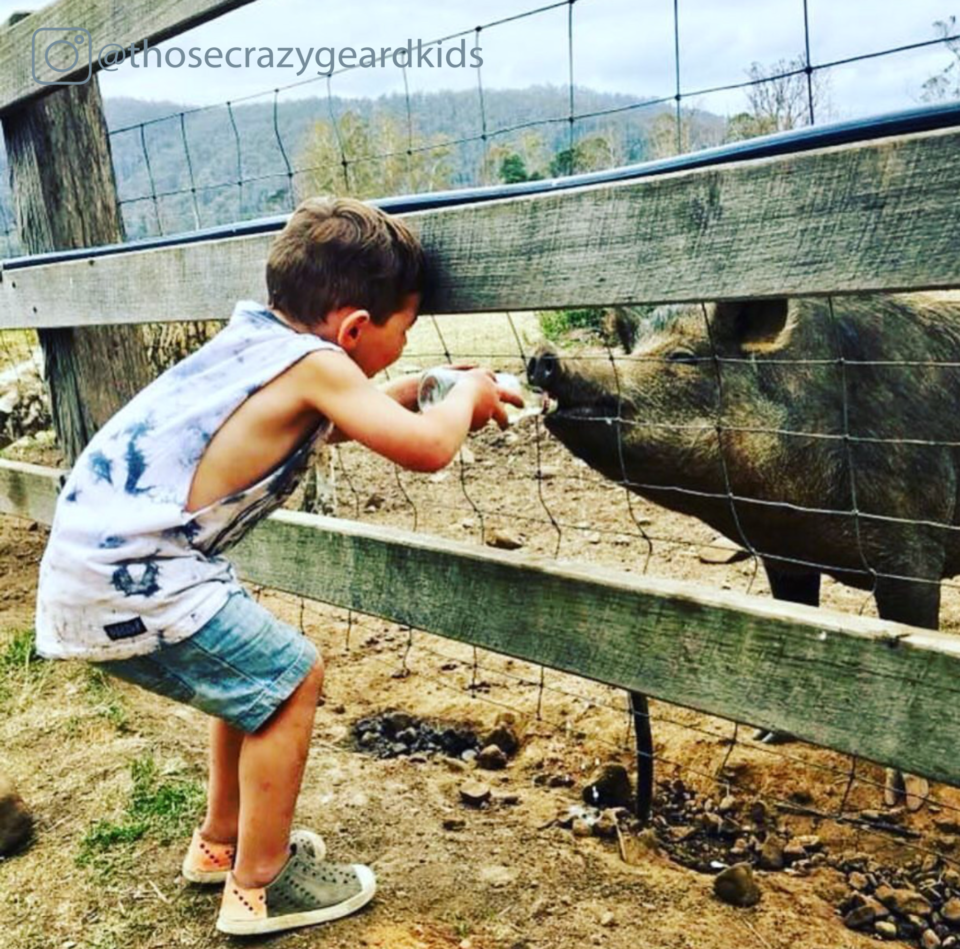 Images: Musselroe Bay and Priscilla from the Pub in the Paddock at Pyengana
Accommodation
Expect to pay anything from $85- $400 a night in the region; with a lot of pub-style accommodation, old homesteads turned into BnBs and camping areas.
Derby and Bridport are two great towns to use as bases, with Derby Tasmania's Mountain Bike capital.
Camping
There are some great caravan parks in the area, ranging from fully equipped to a simple self-contained free site. A list of sites for the North East area, as provided by Caravanning Tasmania, is listed below.
Myrtle Park Camping and Recreation Ground, Targa.
Bridport Holiday Park
Tomahawk Caravan Park & Cabins
Branxholm Camping Ground
Derby Camping Ground
North East Park Free Camp
Mt William National Park
Musselroe Bay Campground
Deep Creek Campground - Eddystone Point
Walks
The following information has been sourced from the North East Tasmania Website
St Columba Falls
For those who delight in falling water, St Columba Falls is one of Tasmania's highest multi-tiered waterfalls - and is truly spectacular! There is a high-quality walking track, through the cool and shady rainforest, that leads to a viewing platform at the base of these stunning falls. Rated as a Grade 2 Walk - with a moderate uphill walk to return from the falls - some fitness is required. For those unable or unwilling to take the walk, the falls can be viewed from the car park. 20 - 30-minute return (600m one way). Supervise children and flowing waters.
Ralph Falls & Cash's Gorge
At over 90 metres Ralphs Falls is Tasmania's highest single drop waterfall, a streaming ribbon of water plunging over a sheer rock face. Cash's Gorge is a beautiful but relaxed walk through the rainforest, stands of tea trees, sphagnum moss and rugged terrain. The picnic area provides gas BBQs, picnic tables, shelter and eco-toilet. From this point choose the return walk to through a wonderland of moss, ferns and Myrtle forest to Norm's Lookout and the face of Ralphs Falls. Cash's Gorge is a beautiful but relaxed walk of approximately 40 minutes on the boardwalk through a rainforest, stands of tea trees, sphagnum moss and rugged terrain returning to the car park. 20-minute return or 50-minute circuit via Cash's Gorge Loop. (1.2 km one way or 4km circuit), Supervise children, and hazardous cliffs.

Evercreech Forest Reserve
Ringarooma. The magnificent white gums of Evercreech are amongst the tallest trees of their type in Australia. Interpretation signs tell visitors the story of these majestic trees. An excellent reserve for a family picnic gathering. 10-minute return (400m) or20 minute circuit walk (1km circuit). Walking here is not recommended in strong winds or stormy weather – trees and limbs may fall.

Goblin Forest Walk, Blue Tier
A short loop from Poimena car park takes visitors through the rainforest regenerating after the ravages of tin mining. Goblin walk is the shortest and easiest of a series of tracks on Blue Tier for walkers and mountain bike riders. They offer a variety of experiences, duration and levels of challenge. 20 minutes (400m circuit). The weather may change quickly, so suitable clothing is essential.

Mount Stronach Walking Track
Mt Stronach is in State Forest lying just 4 kilometres east of Scottsdale and rises from 130 metres above sea level to 465 metres at the summit. The walk is approximately 2.5 hours return with wonderful views of North East Tasmania from the summit. The Mt Stronach Walking Track can be accessed by exiting the A3 Highway east of Scottsdale turning onto Buckney's Road and following the sign to Mt. Stronach Forest Reserve. This 5 km return walk zigzags around the slopes of Mt.Stronach which are clothed in dry native forests of peppermint and stringy bark eucalyptus with white gum and dry white top stringybark around the rocky knolls along the ridgeline. Poorly drained areas carry Teatree whilst exposed granite slabs are often covered in kunzea scrub. Following European settlement, Mt.Stronach, like other granite areas of the North East, was prospected for tin but very little was found except in some of the streams flowing out from the lower slopes. Some water races were constructed to collect water for hydraulic mining of alluvial tin. In keeping with the early exploitation of natural resources, the better stands of forest were cut for sawlogs and fencing material in the early part of the 20th century. In 1903 an impressive cairn was erected on the summit to commemorate the Federation
Mt William walk

Follow signs from the Forester Kangaroo Drive to the walk carpark. Climb easily along a clearly defined track to the top of the highest point in the park - Mt William (216m). From the top in clear weather, there are extensive views over the coast and inland, while to the north you'll see some of the Bass Strait islands. Easy 1 - 1/2 hour (return) walk. Watch for snakes in warmer months.
Cobler Rocks
Easy 1 1/2 - 2-hour return trip. Leave from the sign-posted road barrier near campground No. 4 and follow a fire trail that undulates gently through coastal heath before coming out at the coast near Cobler Rocks. A short beach walk past the mouth of the lagoon leads to the start of Cod Bay and uninterrupted coastal views stretching to the park's southern end near Eddystone Point. Return via the same fire trail.

Eating Out
The North East boasts fresh produce and amazing seafood. Most of which can be found at local IGA supermarkets should you choose to self-cater, or at the local street cafes and hotel restaurants. The locals of the North East value customer service and are family people. You will feel welcome wherever you choose to go!
Places worth visiting include a number of local vineyards. With their amazing cafes and great outdoor areas for kids; such as Leaning Church Vineyard at Lalla near Lilydale.
The Bridport Bunker Club is a winner for all ages, as is the Bridport Cafe. Barnbougle Dunes Links Golf Club also in Bridport, has a beautiful restaurant called Lost Farm: open from breakfast to dinner.
In Scottsdale, the Art Gallery Cafe and Lords Hotel are top choices, and we have never had a bad meal at the Branxholm Hotel. Pyengana Dairy has an amazing cafe. The kids can play outdoors, watch the cows come into the dairy to be milked and even take home some amazing cheeses! Winning!
Activities
One of our all-time favourite regions, the North East is full of history and loads of wildlife! We often head right up to the tip and camp at Mt William National Park. There are loads of great fishing and swimming beaches, self-drive tours and iconic spots to check out.
Here are our top recommendations.
Bridestowe Lavender Farm
located off the main highway to Scottsdale, along Gillespies Road, this award-winning attraction offers one of the most beautiful sights in Tasmania during December and January. With over 260 acres to explore, the Farm offers a gift shop and The Woodcroft Cafe, where we encourage you to try the lavender brownies and ice cream! They also have lavender honey, which is rather interesting! Click here for more.
School House Museum in Derby
Derby is renowned for its rich tin mining history. In 1921 floods swept through the town, destroying the majority of the town. The Schoolhouse provides a glimpse of what life was like in the area, prior to the floods, and how the community recovered. Kids can sit down at old-school desks and have a look at memorabilia.
Ralph Falls
Mt Victoria Reserve is one of Tasmania's highest waterfalls, at 90 meters high. the walk is a 20-minute return or 50-minute circuit via Cash's Gorge Loop. (1.2 km one way or 4 km circuit). There are some steps near the top but are achievable for young ones. Toilets and a picnic area are also at the falls.
Blue Derby Mountain Bike Trails
A world attraction for all ages on bikes, the trails travel through some of the state's best rainforest and mountain ranges. Check out their website here for trails.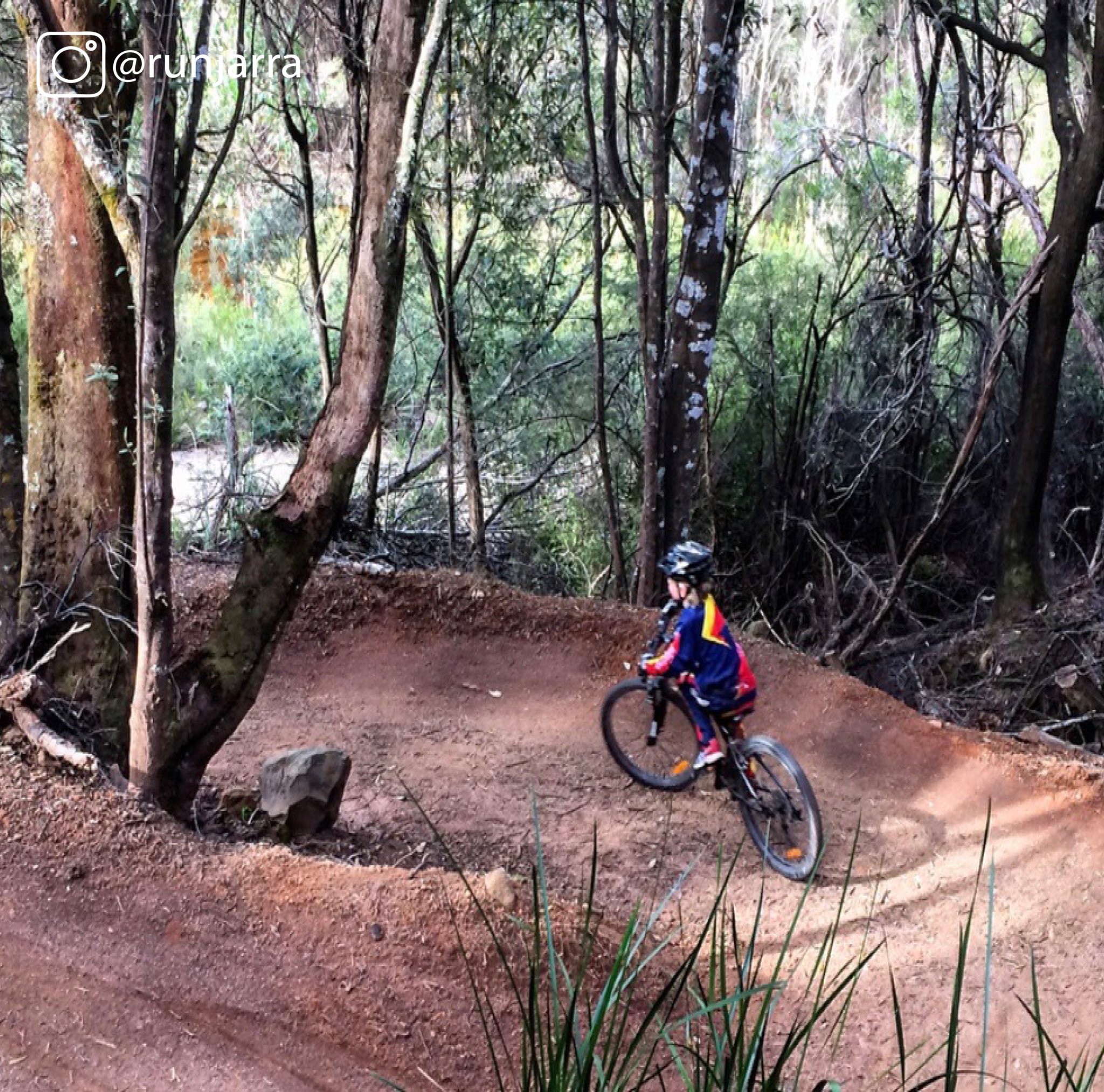 Little Blue Lake
Located at South Mt Cameron, this lake offers amazing turquoise waters and a great walk around the lake. You cannot swim in the lake due to it being an old mine and full of chemicals (hence it's colour). A lookout provides information about the old mine and how the colours became like they are.
Mt William National Park

Mt William National Park is accessible via Gladstone. Camping is very popular here, and there are numerous bbq areas and pit toilets provided. Make the most of the beautiful bays, beaches and coves to swim or snorkel. The kids will love it. There are also many local wallabies that come right up to you. We were lucky enough to have one with joey poke its head out. But please remember not to feed them. Click here for more information
Eddystone Point Light House
15 km north of Ansons Bay, this 42-meter high lighthouse was once an important beacon, guiding boats around the dangerous black reef. The lighthouse today is maintained and leased by the traditional owners and they are working to repair and preserve the old cottages on site. A popular place for a picnic and fish.
Ledgerwood Tree Carvings
Ringarooma. Based on World War One soldiers from the Dorset area, the 25 statues depict fallen men. The original trees were planted in 1918. The carvings were created in 2004 when the trees were deemed no longer safe to be left standing. Well worth the visit.
Pyengana Dairy Company

Pyengana Dairy Company sits roughly halfway between Weldbourogh and St Helens. The family have been producing cheese at Pyengana for more than 100 years and one of the highlights is being able to watch cheese being made and then sample some of Pyengana's award-winning produce. They have a cafe, with awesome milkshakes, cakes, and hot and cold dishes, with almost all of the ingredients sourced locally. Our highlight was watching the cows come into the dairy to be milked. They were so close we could almost touch them!


What you should know
WiFi/Mobile Reception
Mobile coverage is relatively good across the North East. coast. The NBN has been rolled out to most areas, however, the more you head towards the North East Tip, the less likely you are to be able to access it.
Telstra is the only reliable network provider in rural and isolated areas and the internet can be slower. Many businesses and accommodations offer free WiFi, like most larger areas.
Petrol Stations
Most major petrol companies are available in the North East. Fuel is expensive when compared to the mainland, so the purchase of an RACT United card can save you 6 cents per litre.
Coles and Woolworths also offer their 4 cents off a litre through shopper dockets. The more rural/remote you become the harder it is to find fuel.
Scottsdale is the only town with Woolworths outside of Launceston in the region.
ATMs
ATMs can be found in Scottsdale and Bridport. Other towns may have redi-tellers in local supermarkets, or cash out is available at post offices and local hotels.
Public Toilets
The Australian Government has a fantastic website called The National Public Toilet Map. It's fantastic. All you have to do is type in your location, and it provides a map, address, facilities available and open times.
Save it to your safari browser on your mobile. Right now.
Feeding/Changing Facilities
The Australian Breastfeeding Association has compiled a list of Babycare rooms around the state. They have listed the following for the North East:
SCOTTSDALE - Dorset Community House Cameron St
There are many towns in this region, and it would appear that population numbers have deemed the towns too small too. We found the Tin Centre in Derby has a great change facility.
Travel
population buses have daily services from Launceston to as far as Bridport. The buses stop at Scottsdale, Derby, Branxholm and Winnaleah, dependent on the route. See their timetable here. Taxi Services can be found in Scottsdale, phone 131 008, and you can catch one from Launceston, but the fair will be great. The best option is to hire a car and navigate your own way around.
RV Dump Points
Caravan Parks Tasmania has compiled a list of recommended green, environmentally friendly locations population protect Tasmania's environment.
The closest points to the North East are the following:
Should any of these be unsuitable, incorrect, or you simply have a new suggestion, please email us at enquiries@tassie4kids.com.