The North West
The North West is one of Tassie's great family travel routes full of free and nature-based activities. We love cruising along the coast towards Wynyard and Stanley; most of this area is volcanic, making for rich fertile soil. The annual tulip festival is held just out of Wynyard, and the Nut at Stanley is an old volcanic plug. This whole area is very beautiful.
Beaches are everywhere. Boat Harbour out of Burnie is world-class, with Fossil Bluff near Turners Beach a haven for the young geologist on the hunt for prehistoric fossils. Wildlife is abundant and the kids can get up close at Gunns Plains Wildlife Park, see penguins at Lillico Beach Conservation Area and walk with the wombats at Narawntapu National Park.

If adventure is what you're after, head to the far North West and along the western coast. Marrawah has some serious surf, with the Tarkine nearby ready to explore. Then head down to the 'Edge Of The World' at Arthur River.
With options for everyone in the family, why not load the kids in the car and head off for a few days to explore the region.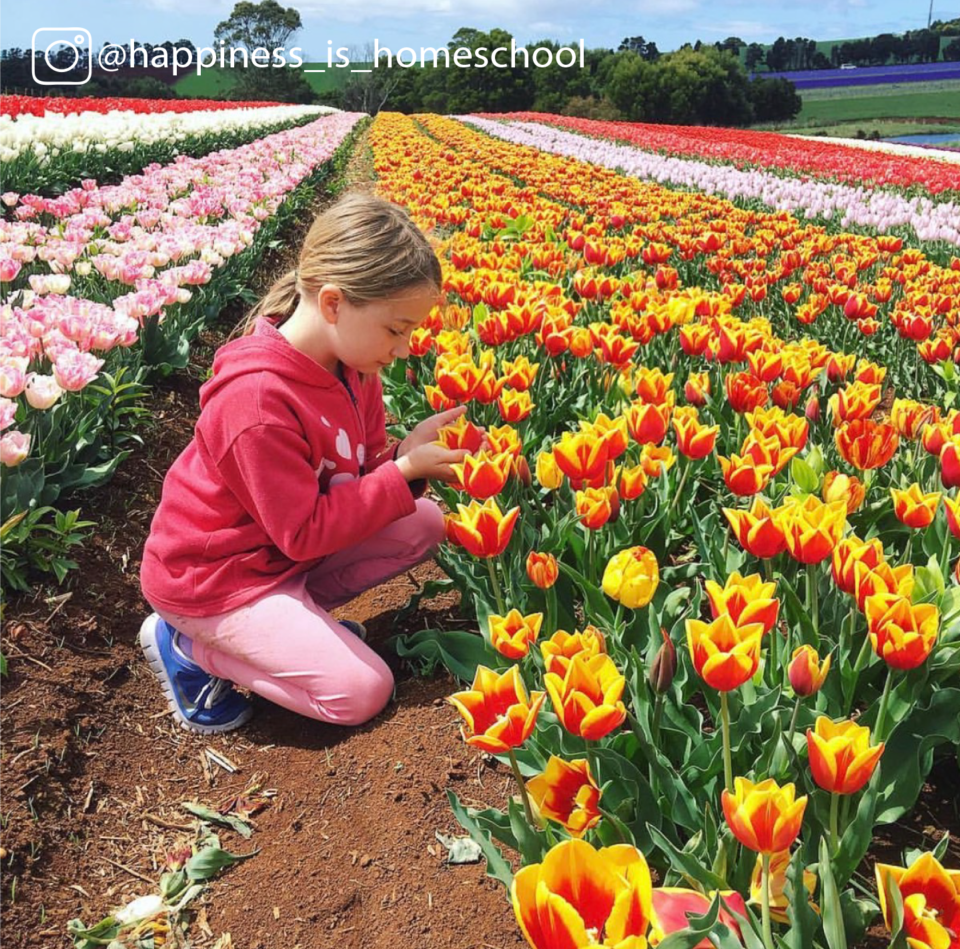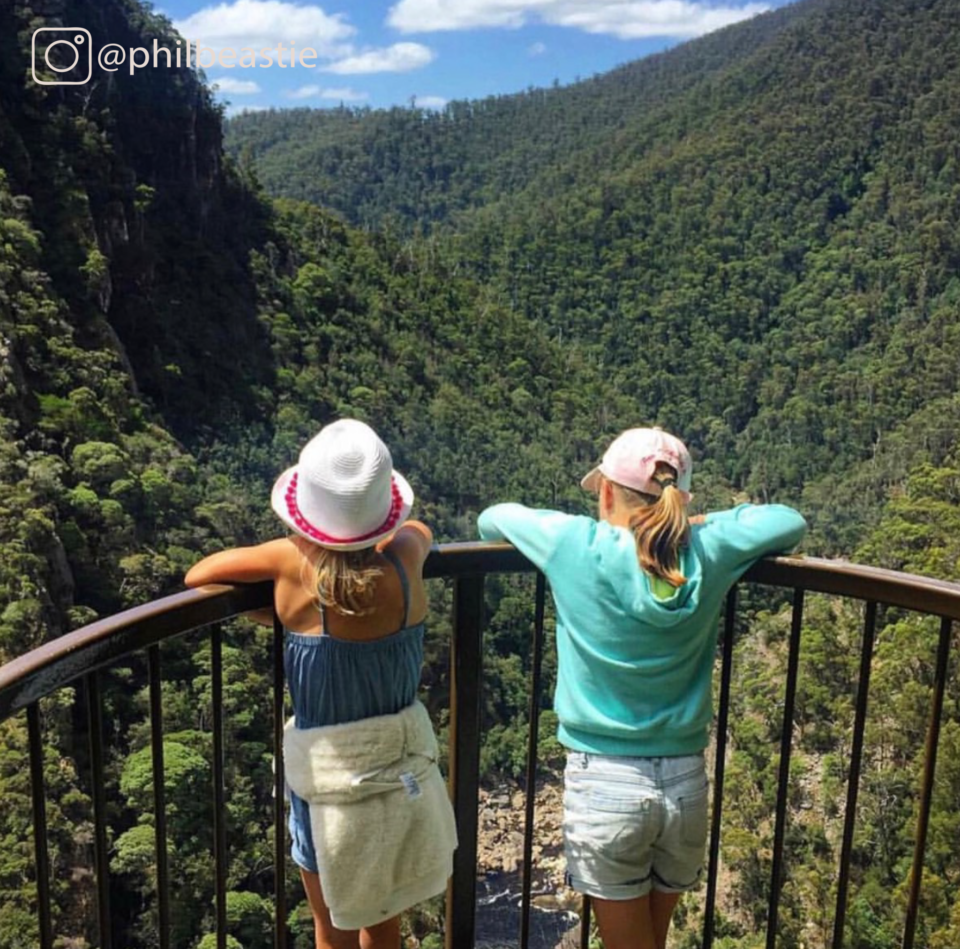 Towns 4 Kids in the North West
Whilst this is not every town or small area within the North West, you'll find these places easily on a travel map. Devonport, Ulverstone, Burnie, Wynyard and Smithon are the largest towns with the most major services available.
Latrobe
Devonport
Shearwater
Port Sorrell
Lillico
Turners Beach
Forth
Ulverstone
Gunns Plains
Penguin
Burnie
Wynyard
Boat Harbour
Sisters Beach
Crayfish Creek
Stanley
Smithton
Marrawah
Arthur River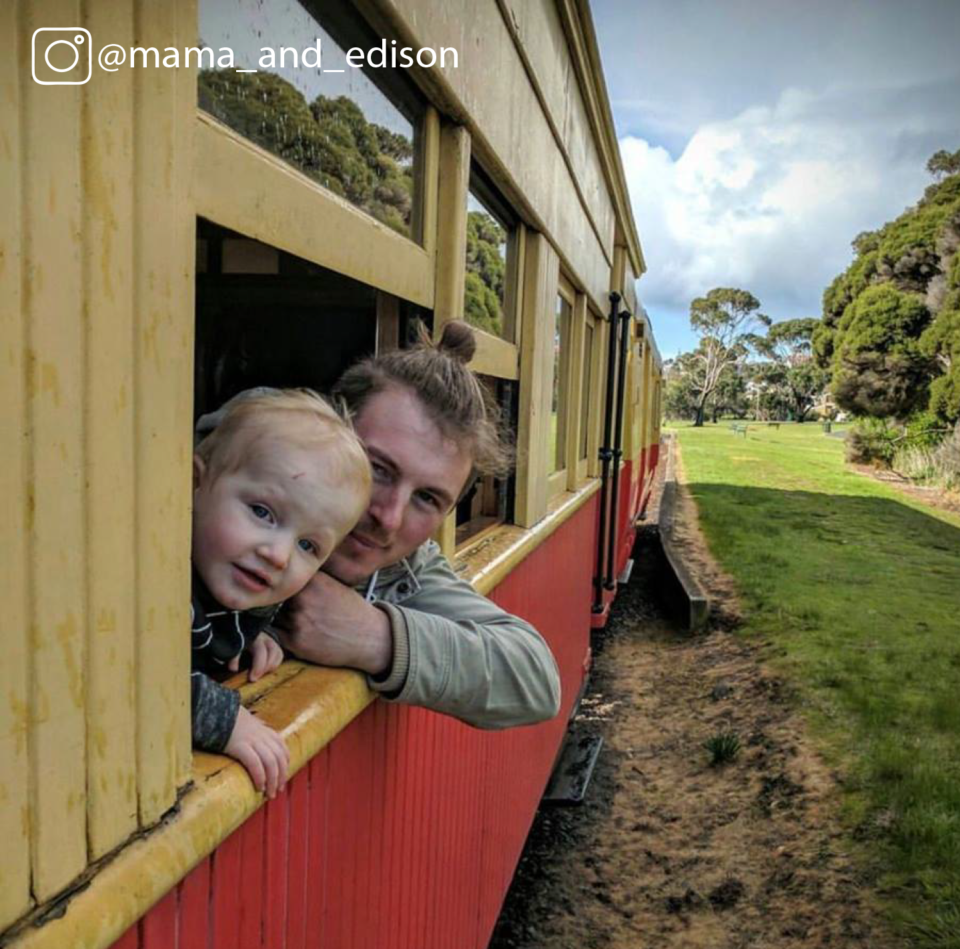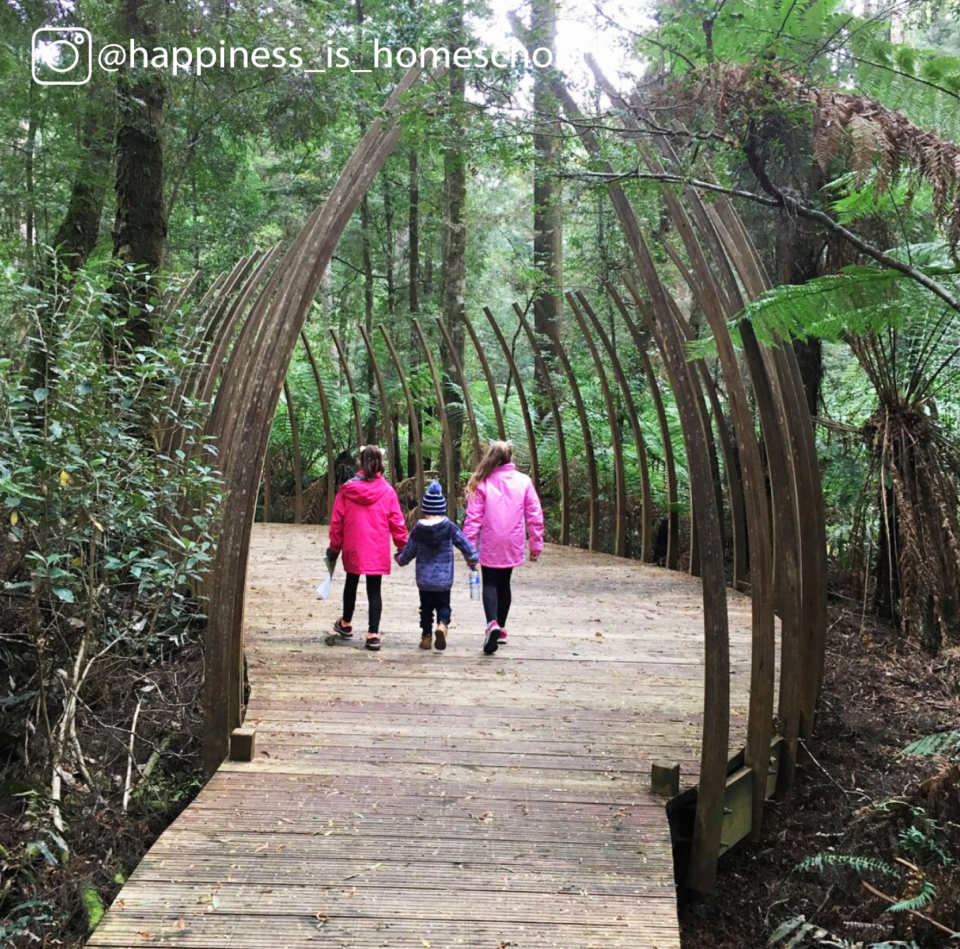 Accommodation
One of the great things about this region is you can travel the whole area in a couple of days if you had to. Whilst you will seriously miss out on a number of great attractions, if you base your overnight stop around Stanley or Smithton, you'll be placing your family in a good spot for adequate rest and easy access to attractions.
Expect to pay anything from $150- $500 a night in the region. Accommodation usually has views of the ocean or bush. Try to stay somewhere close to the main attractions or within walking distance of a beach. The warm summer months offer great swimming at Boat Harbour, Stanley and Burnie beaches.
Camping
There are great caravan parks along this coastline, and if that is the type of accommodation your family is seeking, you won't be disappointed with their locations:

Beach Retreat Tourist Park- Wynyard
Leisureville Wynyard
BIG4 Ulverstone Holiday Park
Crayfish Creek Van & Cabin Park
Discovery Parks – Devonport
Mersey Bluff Caravan Park – Devonport
Latrobe Mersey River Caravan Park
Leisure Ville Holiday Centre – Devonport
Stanley Cabin & Tourist Park
Port Sorell Lions Caravan Park
Somerset Beachside Caravan Park
Buttons Creek Camping Ulverstone
Lakeside Caravan Tourist Park Eugenan
Penguin Caravan Park
Wings Caravan Park Ulverstone
Arthur River Cabin Park
Walks
There are a number of walks within this region. Details below are compliments of the Tasmanian Parks and Wildlife 60 Great Short Walks.
The Nut, Stanley
A 143-metre high massif, rising from the Bass Strait, towers above the picturesque town of Stanley. It a10-20 a minute walk to the top, or you can take the chairlift. 1-hour circuit track around the Nut plateau. (2.3 km one way). You will need to supervise children as there are hazardous cliffs.
Fern Glade, Burnie
Fern Glade is a magnificent walk among large, spectacular tree ferns along the Emu River. If you are lucky you may see a platypus. The walk can take from 15 minutes to an hour (500m one way). You will need to supervise children - in deep waters.

Springlawn Nature Walk, Devonport

Springlawn is a fantastic place to view native wildlife. Here, common wombats, Bennetts wallaby and Tasmanian pademelon reach some of Tasmania's highest densities. The walk starts at the Narawntapu National Park Visitors Centre and meanders through a paperbark swamp forest
along a raised timber boardwalk. The walk is 1-1.5 hours return (700m one way). Park entry fees apply. Passes may be purchased from the Narawntapu National Park Visitor Centre during business hours. Self-registration is also available outside business hours.

Leven Canyon Lookout, Ulverstone
It is rare in the world to find such a powerful place as the Leven Canyon, that is so easy to access. Enjoy spectacular sweeping views from Cruickshanks Lookout 275m above the Leven River. Alongside the track, discover ferns, brightly coloured fungi and native wildlife. 45-minute circuit (1.2km circuit). Supervise children, hazardous cliffs, tracks subject to severe weather conditions all year round, the weather may change quickly, tracks are difficult to navigate when covered in snow and may be impassable.
Rocky Cape National Park.
The park has a variety of walks, ranging from less than 20 minutes to a full day, including the North Cave/Lighthouse (10-20 min return), Banksia Grove/Caves Circuit (Up to 1 hour return), Rocky Cape Circuit (2.5 hours return). These take in Aboriginal rock shelters and caves, hillsides of wildflowers and birdlife, tranquil beaches, bays and rocky headlands.
Note: Aboriginal sites such as caves and middens are fully protected by law. Please respect the historic and spiritual values they represent by leaving them as you found them.

Eating Out
The food in this region is amazing! If you plan to eat out you won't find a restaurant that doesn't have amazing local produce on the menu.
One is Tasmania's most famous beef - Cape Grim. Served in most quality restaurants, the steak lover in the family will be very, very pleased. Not far from the beef farms is Tall Timbers in Smithon, with an award-winning restaurant. Drift Cafe in Devonport overlooks the beach and is one of the top places to go with kids. In Burnie, Fish Frenzy on the waterfront is always buzzing with families, and is also right next to the playground and lifeguard-maned swimming beach - perfect!
The top places to visit and gobble up some local Tassie goodness are:
Anvers Chocolate Factory, Latrobe
The Berry Patch, Turners Beach
Lactose Cheese Factory Tasting Centre
The Cherry Shed, Latrobe
Petuna Seafood, Devonport
Ashgrove Cheeses, Elizabeth Town
Activities
There are so many activities to do on the North West Coast. Regardless of age, gender or interests, you are guaranteed to be able to fit in a couple of activities each day to cater for the family. Our top places to visit are:
Devonport and nearby
Watch Little Penguins at the Lillico Beach Conservation Area. Run by dedicated volunteers, the little penguins come ashore at dusk and head for their burrows. A great experience for all, and is located at Lillico, just west of Devonport.
Bass Strait Maritime Centre, Devonport. Loaded with great information and interactive displays, one of our favourites is the life-size steamer's bridge where you can take the helm and steam out of the Mersey River.
Ride the rails at the Don River Railway, Devonport. Enjoy a 30-minute train ride along the bank of the Don River. Carriages have been restored and there are many locomotives a the railway that played a major part in shaping the state. The young train buffs will love it - we promise!
Visit the Mersey Bluff Lighthouse - less than 5 minutes drive from the city, the lighthouse is a great place for a picnic lunch, and offers some great sea sidewalks!
Naranwtapu National Park/Bakers Beach. One of our favourite National Parks. Here, you'll find hundreds of wombats, wallabies and thousands of birds. Talk a walk across the open grasslands or explore the tracks to the lagoon and bird hives. You can even arrange to go horse riding along Bakers Beach which is stunning!
Ulverstone and Nearby
Wings Wildlife Park - an amazing place to see Tasmania's iconic animals up close, in a super relaxed atmosphere. Located right on the river you can even camp in your van. Just give them a call before you arrive to make sure there are spots available. Otherwise, it's a must-see for some fluffy and furry four-legged cuteness!
Ulverstone also has one of THE BEST PARKS in the northwest. Located right opposite McDonald's (yeah we know, Maccas planned that well), you can't miss it. It's right on the river with huge open spaces, BBQs, bike tracks and more. A great place to stretch the kid's legs if you've been on the road for a while.
Burnie and nearby:
Guide Falls Reserve - Located at Ridley, west of Burnie, these falls are very easily accessible, with contract paths, handrails and a great toilet block and BBQ area.
Burnie Park - a large space perfect to run around in, with free barbecues. Located right on the edge of the CBD, it is easily accessible on foot from the Burnie main beach boardwalk, past the Makers Workshop and across at the traffic lights.
Makers Workshop. Home to the Burnie Museum and Art Gallery, this place has a great cafe, workshops, tours and displays. More suitable for older children, papermaking workshops are very popular. Be sure to check out the Federation Walks inside the museum, where you will all literally step back in time as you walk through Burnie 100 years ago!
Wynyard - Stanley - Arthur River
Table Cape Lighthouse, Wynyard. open to the public through guided tours, the lighthouse offers awesome views of the cape, and the tulip farm is in flower.
Climb the Nut, in Stanley. This giant rock in the middle of the town can be seen from a considerable distance away. The walk to the top is very steep but only 450 metres or there is a chairlift to take you up/down. The circuit at the top is great, with loads of information. One for the kids is to tell them there were once sheep kept on the top, and kids had to climb the nut to bring them down!
Cruise the Arthur River. This is a great family day out. We saw a couple of Sea Eagles and lots of Azure Kingfishers. The boat stops halfway for a guided forest walk and lunch before returning. Kids will love the opportunity to steer the boat!
Playgrounds
Top Parks for the north-west:
Burnie Park - Maydena Place, Parklands
Coreys Fun Park - Bluff Road, Devonport

East Devonport Playground - Wright Street, East Devonport
Ulverstone Leo Club Playground - Kings Parade, Ulverstone
Dinosaur Park - Beach Road, Ulverstone
Bells Parade Latrobe - River Road, Latrobe
Hawley Beach Playground -Dumbleton Street, Hawley Beach


Check out Playground Finder for a list of spots to take the kids. This website includes a location map, and details if there are toilets, BBQs, if it's fenced, has shade, car parking or is near any other kid-friendly activities.
What you should know
WiFi/Mobile Reception
Mobile coverage is relatively good across the coast. The NBN has been rolled out to most areas, however, the more you head inland and to the west coast, the less likely you are to be able to access it.
Telstra is the only reliable network provider in rural and isolated areas and the internet can be slower.
Many businesses and accommodations offer free WiFi, like most large areas.
Petrol Stations
All major petrol companies are available in the north-west. Fuel is expensive when compared to the mainland, so the purchase of an RACT United card can save you 6 cents per litre. Coles and Woolworths also offer their 4 cents off a litre through shopper dockets.
The more rural/remote you become the harder it is to find fuel.
ATMs
All major ATMs and banks are available, with some smaller branch stores in regional towns.
Public Toilets
The Australian Government has a fantastic website called The National Public Toilet Map. It's fantastic. All you have to do is type in your location and it provides a map, address, facilities available and open times.
Save it to your safari browser on your mobile. Right now.
Feeding/Changing Facilities
The Australian Breastfeeding Association has compiled a list of Babycare rooms around the state. They have listed the following for the west coast:
DEVONPORT- Community Health Service 23 Steele St
ULVERSTONE - Priceline Pharmacy 66 Reiby ST 1st Floor
BURNIE- Marine Tce Car Park Marine Tce behind Woolworths
BURNIE Community Health Centre 11 Jones St
BURNIE Burnie Centro 8 Mount St next to public toilets
WYNYARD James Muir Community Centre 39 Hogg St Child Health Centre
Our all-time favourite for cleanliness and privacy is the Burnie Marine Tce carpark.
Travel
Metro buses have daily buses all around the city and surround. You will find many coach companies travelling along North West routes to and from Devonport. Taxis are everywhere but can be expensive. The best option is to either hire a car or utilise the public Metro buses. Tassielink (Phone 1300 300 520) has a bus service that operates from Burnie to Hobart, Launceston and other places in Tasmania. Redline Coaches (Phone 1300 360 000) has a bus service that operates from Burnie to Hobart, Launceston and other places in Tasmania.
Travel Times
If you are travelling through the North West with plans to head West or to the far North West Corner, the following travel times will assist.

The Following are times travelling from Burnie to:
| | | |
| --- | --- | --- |
| Devonport | 49 km | 40 min |
| Hobart | 349 km | 4 hours |
| Queenstown | 165 km | 2 hrs 04 min |
| Smithton | 85 km | 1 hour |
RV Dump Points
RV Dump Points - Caravan Parks Tasmania has compiled a list of recommended green, environmentally friendly locations in order to protect Tasmania's environment. You can see their compiled list here. For the West Coast area, they have listed the following: Burnie Public Dump Point Devonport Cabin & Tourist Park Arthur River Public Dump Point Arthur River Gardiner Point Lookout Cooee Sales Yards Dump Point Smithton Public Dump Point Ulverstone Apex Caravan Park Ulverstone BIG4 Holiday Park Ulverstone Public Dump Point Latrobe Dump Point Sisters Beach Dump Point Stanley Car Park Tatlows Beach Wynyard Solid Waste Transfer Station
Should any of these be unsuitable, incorrect, or you simply have a new suggestion, please email us at enquiries@tassie4kids.com.