Hobart and the South
Tasmania's capital city and Australia's second oldest; Hobart is a fantastic base to explore the awesome family attractions. Occupied by the British Colony in 1804, the area has been home to Indigenous Tasmanians for over 40,000 years.
The majority of visitors arrive in Hobart via plane and commence their journey from the city. With one of Tasmania's two international airports, Hobart provides a feel for the rich heritage, natural wonders and unique wildlife that feature in the state's most loved destinations. If staying in the city for a few nights, or even close by, the short walk to Salamanca is a must, as is a walk along the marina. The city is filled with heritage buildings, parks and museums; the family won't have to go far to have a great day whilst planning your itinerary around the state.
Main attractions for Hobart and the surrounds include the Salamanca Market, Mt Wellington, Cascades Female Factory, Royal Botanical Gardens, Tasmanian Museum and Art Gallery, ZooDoo, Tasmanian Transport Museum, The Shot Tower, Waterworks Reserve and much, much more!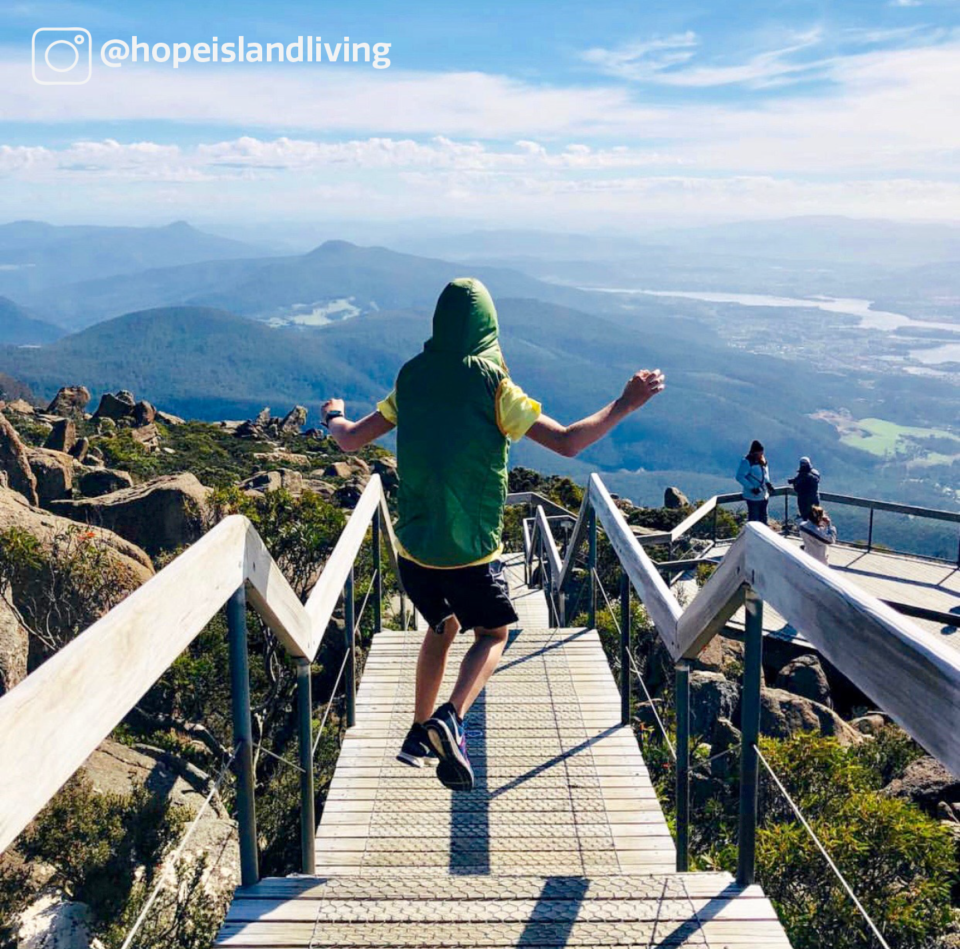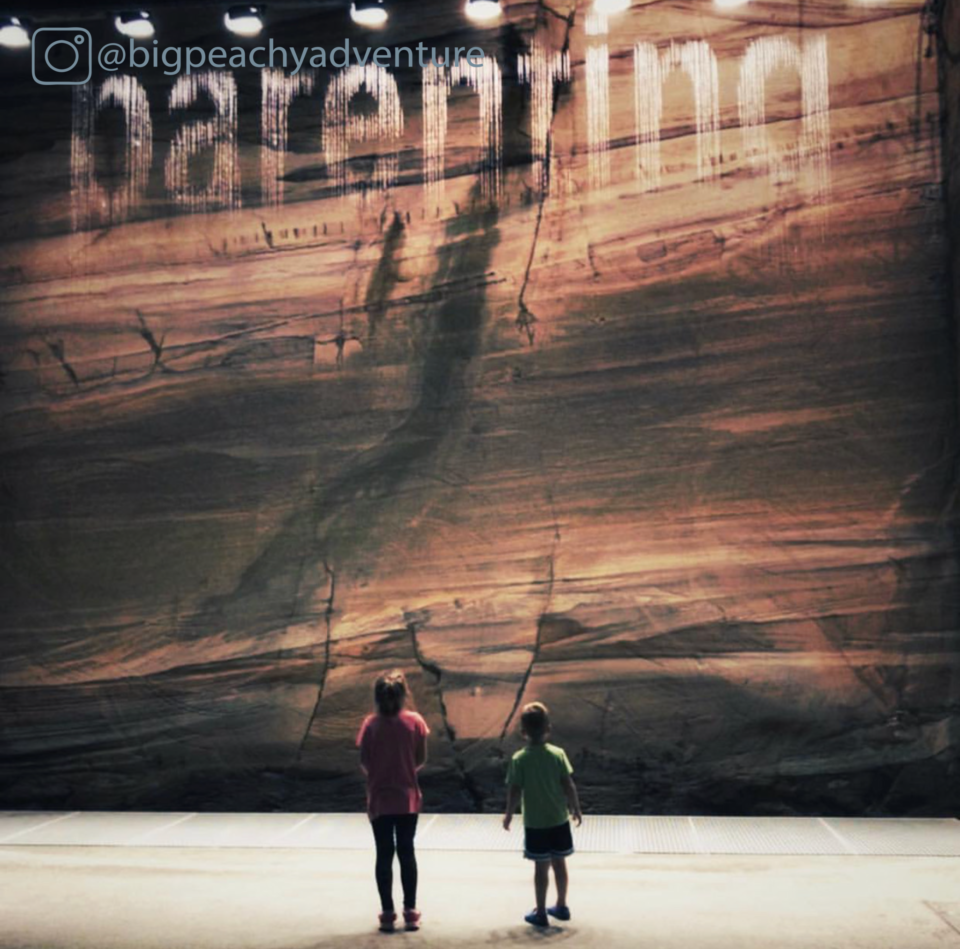 Images: Mt Wellington Summit, and MONA
Towns & Suburbs 4 Kids in the South
Whilst this is not every town or small area throughout Hobart and surrounds, you'll find these places easily on a travel map. Hobart CBD, Brighton, New Norfolk, Sorell, and Kingston are the largest towns with the most services available.
Hobart
Kingston
Campania
Tea Tree
Sandy Bay
Cambridge
Richmond
Brighton
New Norfolk
Lauderdale
Sorell
Dodges Ferry
Taroona
Blackmans Bay
Carlton
Primrose Sands
Midway Point
Lauderdale
Bridgewater
Clifton Beach
Glenorchy
Accommodation
Accommodation in and around Hobart varies in price. The closer to the CBD the more expensive accommodation becomes. However, the convenience of being so close is huge and there are many great activities within walking distance of most major hotels. Rates are seasonal; expect to pay anything from $150 to $1000+ a night.
Camping
Caravan parks and - sites for the Hobart and Southern region won't are listed below.
Hobart Cabins & Cottages Elwick
Treasure Island Caravan Park Berriedale
Barilla Holiday Park Cambridge
Richmond Cabin Tourist Caravan Park
Discovery Holiday Park Mornington
Discovery Holiday Park Risdon
Seven Mile Beach Cabin Park Hobart
Hobart Airport Tourist Park
New Norfolk Caravan Park
Heimat Chalets New Norfolk
Woodfield Dysart Caravan Park
Walks
There are a number of walks within this region. Details below are compliments of the Tasmanian Parks and Wildlife 60 Great Short Walks, and The Greater Hobart Trails by Hobart City Council.

Organ Pipes Walk, Mt Wellington
The Organ Pipes are one of the most distinctive features on Mt Wellington and form a magnificent sight along this track which runs just below their base. The dolerite rock that comprises the towering, columnar cliffs was formed during the Jurassic when Tasmania was in the process of separating from Antarctica during the final stages of the breakup of Gondwana. The cliffs are a favourite haunt of rock climbers. 3 hours return (3.7km one way). Supervise children, tracks are subject to severe weather conditions all year round, the weather may change quickly, tracks are difficult to navigate when covered in snow and may be impassable.
Cornelian Bay to the Royal Tasmanian Botanical Gardens
Cornelian Bay will keep the whole family entertained – there's something here for everyone! Children will love the playground, especially climbing to the top of the ropes tower.
Follow the track to Cornelian Bay Point for great views of the Derwent River, Tasman Bridge and the historic cemetery or head in the opposite direction past the quaint and quirky boatsheds and on to the Royal Tasmanian Botanical Gardens.

Eating Out
You'll find an array of delicious family-friendly places to eat out, and purchase Tasmanian produce in the city of Hobart and its surrounding suburbs. Within the CBD, head down to the waterfront and talk a stroll along the wharf area. You'll find a number of floating fish and chip venues, as well as Mures; home to some of Tasmania's, and Australia's most loved, and freshly caught seafood.
Nearby at Salamanca, every second building offers a different menu, with a number of great cafes open for breakfast, lunch and dinner.
If you're after something different, Hobart Historic Cruises offer both lunch and dinner cruise options, with families receiving 10% off.
Activities
Hobart is the best place to start your family Tassie trip. With the main roads to every other region, the South is also a great base to come back to after a day of exploring. Here are our top recommendations:
Mt Wellington / kunanyi
Hobart's iconic mountain is easily accessible from the CBD. The views on the drive up are spectacular, with many walks surrounding the foothills and up, that are suitable for the whole family. The Pinnacle lookout is enclosed and warm, with panoramic views of Hobart and the Derwent River.
Cascades Female Factory
Tasmania has a rich and diverse convict history. The Cascades offer a great place to share the kid's stories of Australia's history, with loads of educational content structured around the Australian School Curriculum. We recommend downloading their classroom resources; they make great road trip activities as well as being educational! Nearby, 'The Gardens' are a great spot for lunch: there's a cafe or BBQ area and the Gardens are right next door to the Cascade Female Factory. Highly rated by families, the Gardens also offer play equipment, trails and clean toilets. Winning! ⠀
The Shot Tower
Taroona - Built-in 1870 and listed on the National Trust list, the famous landmark offers a relatively easy climb via steps to the open gallery, which offers 360-degree views of Hobart and the nearby areas. Rumour has it the oldest person to climb to the top was 97!
Richmond Gaol
Built in 1825, this small convict goal housed the famous Isaac "Ikey" Solomon (1785–1850). An English criminal, it is suggested Ikey was the character Fagin in Dickens' novel Oliver Twist.
Royal Tasmanian Botanical Gardens
It's said you can easily explore the 14 hectares over the course of a relaxed day. As kids don't really relax, the gardens are great for having a run, picnic and some quiet time. There is a range of tours available to suit the whole family, including a walk through a grove of Wollemi Pines!
Bruny Island Cruises
This award-winning 3 Hour Wilderness Cruise explores the rugged coastline of Bruny Island in southern Tasmania. We have been lucky enough to do both Pennicott Wilderness Cruises, and have seen seals, whales, giant gulls and dolphins. We even saw a penguin hunting for fish! The Bruny Island Cruise travels past some of Australia's highest sea cliffs, enters into caves and cruises past 'Breathing Rock' and between 'The Monument'.
Tasmanian Transport Museum
This museum will be a hit with the kids. Almost every locomotive, tram and rail car is accessible, being able to climb inside the restored or preserved rolling stock. The society that managed the museum has monthly train rides! Check out their website to see what's happening next.
Bonorong Wildlife Sanctuary
One of the best wildlife experiences you will ever have, and all for a really good cause. Bonorong not only protects our native species but actively participates with breeding programs, a 24/7 wildlife rescue service, awareness courses, fundraising events and the Bonorong Wildlife Hospital. Have a read of their Stories of Survival section - if a visit to Bonorong was not on your list of things to do, it will be after you read these stories! Click here for more
Playgrounds
Our top list of parks in the north is below. Let us know if you find more that should be listed!
Bellerive Beach Park All Abilities Playground, 3 Derwent Avenue, Bellerive
The Duck Park, Balmoral Rd, Kingston Beach
Long Point Reserve, Beach Rd, Sandy Bay
Dru Point Bicentennial Park, Esplanade, Margate
Caldew Park (Train Park), Hill St, West Hobart
Tynwald Park, Hobart Road, New Norfolk
Princes Park, Castray Esplanade, Battery Point
Check out Playground Finder or download their APP for a list of spots which includes a location map, details if there are toilets, BBQs, if it's fenced, has shade, car parking or is near any other kid-friendly activities.

What you should know
WiFi/Mobile Reception
Hobart has great coverage. With the NBN rollout in most Tasmanian areas, there is no issue with a reception in the CBD. The Tasmanian Government has a Free WiFi website, click here to see where you can save some data! Some areas travelling between regions have black spots. All of the major network providers are available.
Petrol Stations
All major petrol companies are in Hobart Fuel is expensive when compared to the mainland, so the purchase of an RACT United card can save you 6 cents per litre. Coles and Woolworths also offer their 4 cents off a litre through shopper dockets.
ATMs
All ATMs and banks are available in the CBD, with some smaller branch stores in regional towns.
Public Toilets
The Australian Government has a fantastic website called The National Public Toilet Map. It's fantastic. All you have to do is type in your location and it provides a map, address, facilities available and open times. Save it to your safari browser on your mobile. Right now.
Feeding/Changing Facilities
The Australian Breastfeeding Association has compiled a list of Babycare rooms around the state.
Glenorchy - Community Health Service, 2 Terry St near Child Health & Parenting Service
Hobart CBD - Centrepoint Arcade, Murray St
Hobart CBD - Myer, Murray Street First Floor
Hobart CBD - Royal Hobart Hospital, Liverpool St, Hobart Ground Floor B Block
Kingston - Kingborough Community Health Service, John Street
New Norfolk - Community Health Service, Circle St lower level of Hospital building Mon - Fri only
New Town - New Town Plaza (Centro), Cnr Risdon Road & Main Rd near the pharmacy
North Hobart - Child Health & Parenting Centre, 29 Strahan St
North Hobart - Child Health & Parenting Centre, 29 Strahan St next door to kitchen
Rokeby - Tasmanian Police Academy, South Arm Road
Rosney Park - Eastland Shopping Centre Complex, Bligh St lower level east
Rosney Park - Eastland Shopping Centre, Bligh St upper-level west
Sandy Bay - Child Health & Parenting Centre, Grace St Enter from the top side of Uni car park. Next door to the Child Care Centre
Travel
Metro buses have daily buses all around the city and surround. You will find many coach companies travelling around the region with much heading south-west along main road routes as well as towards Port Arthur area. Taxis are everywhere. The best option is to either hire a car or utilise the public Metro buses.
Travel Times
Hobart has the biggest airport in Tasmania, located just out of Hobart at Cambridge. If arriving by plane, you'll either land here or in Launceston. Hobart has great public transport. Metro buses run throughout the city and outer suburbs, with taxis and Ubers also available
To get from Hobart from Launceston, take the A1. Driving time is around 2 and a half hours.

The following are times travelling from Hobart CBD to:
| | | |
| --- | --- | --- |
| Bicheno (via Sorell) | 178 | 2 hrs 25 min |
| Coles Bay | 192 | 2 hrs 20 min |
| Cradle Mountain (via Midlands & Bass Highways) | 302 | 4 hrs 15 min |
| Devonport (via Midlands Hwy) | 277 | 3 hrs 30 min |
| Geeveston (via Huon Hwy) | 62 | 50 min |
| Kettering (via Channel Hwy) | 37 | 30 min |
| Launceston | 198 | 2 hrs 20 min |
| Port Arthur | 93 | 1 hr 30 min |
| Queenstown | 260 | 3 hrs 40 min |
| St Helens | 265 | 3 hrs 40 min |
| Strahan | 300 | 5 hours |
RV Dump Points
Caravan Parks Tasmania has compiled a list of recommended green, environmentally friendly locations in order to protect Tasmania's environment. You can see their compiled list here. The closest points to Hobart are the following:
Glenorchy Hobart Sailing Club
Hobart Royal Hobart Showground
Huonville Showgrounds
Kingston Public Dump Point
Risdon Bowen Park Holiday Village
Cambridge Park Memorial Oval Dump Point
Brighton Hotel Tasmania
Should you have a new suggestion or any part of the above content need correcting, please email us at enquiries@tassie4kids.com