Holiday Packages
The biggest risk families face when coming to Tassie is not planning their trip well enough. As parents ourselves, we know firsthand what its like to travel our roads with babies through to teenagers. We've also witnessed lots of stressed parents caught out by travel distances, rugged and mountainous terrain, remoteness and the lack of facilities in some regions. Not factoring such elements in, and where, can really make for an unhappy trip.

How on Earth could I have ever put this together myself, regardless of how much research I did!?!? Thank goodness I found you!
Sarah, Australian Capital Territory
Get a local perspective
Planning these family holidays can be hard work. There is so much more to think about with kids! What's good to do for their ages? Where's the best place to stay for families? Toilet stops? What about safety? Will they enjoy where we are going? Will we? And, let's be honest - a three-hour drive is really more like five hours, with kids

If you've never been to Tassie or you're on your first road trip to another part of the State, how do you know where these great family places are? Even with all the Tassie4Kids website info nothing trumps advice from locals, especially parents!

Sometimes, we've just got to accept we can't do everything. Who isn't flat out juggling work, raising the kids and being a partner and friend? How do you simply find the time to plan this kind of trip? That's where we come in; a little help every now and again can go a long way..


Tassie4Kids Packages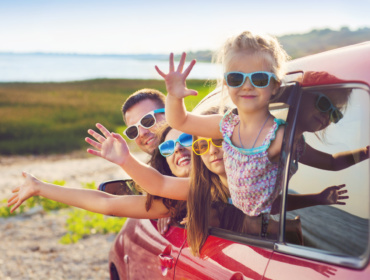 The Big Tassie Lap
This packaged includes a bit of everything. National Parks, wildlife, heritage, beaches, adventure and relaxation. 100% bespoke, you tell us what you like, the ages of your kids, and we plan your trip around the State.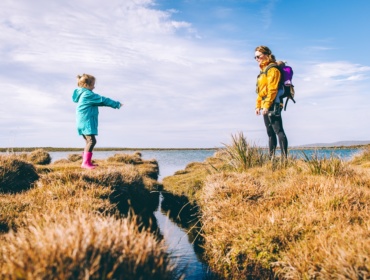 The Offroad Explorers
Prefer the wilderness and exploring as a family? Not interested in the mainstream attractions and rather visit remote mountain ranges, coastal sanctuaries and go on wilderness walks? Then this package is for you!
Pre-Designed Packages
The detail provided in regards to things to see and do, driving information, and lots of well thought out details that would make our trip easier - I'm so grateful for this advice.
Jess, Sydney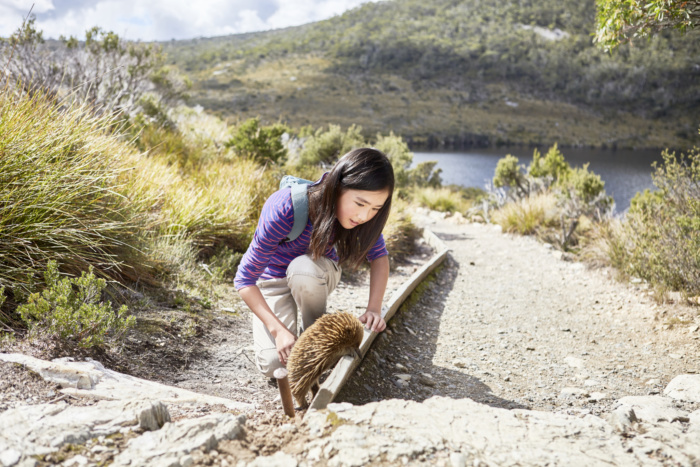 Echidna at Dove Lake, Tourism Tasmania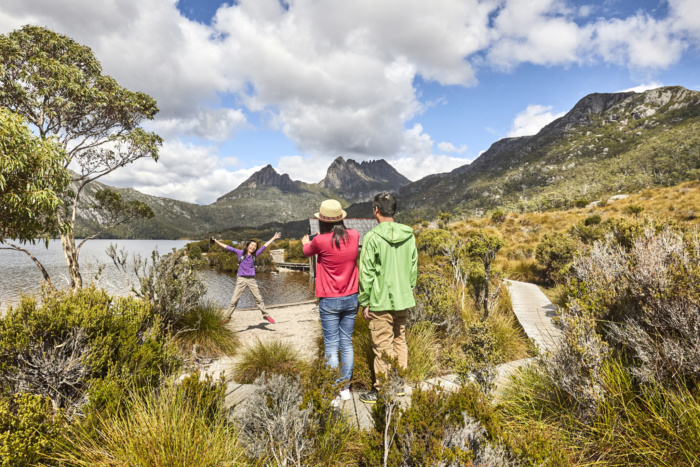 Cradle Mountain, Tourism Tasmania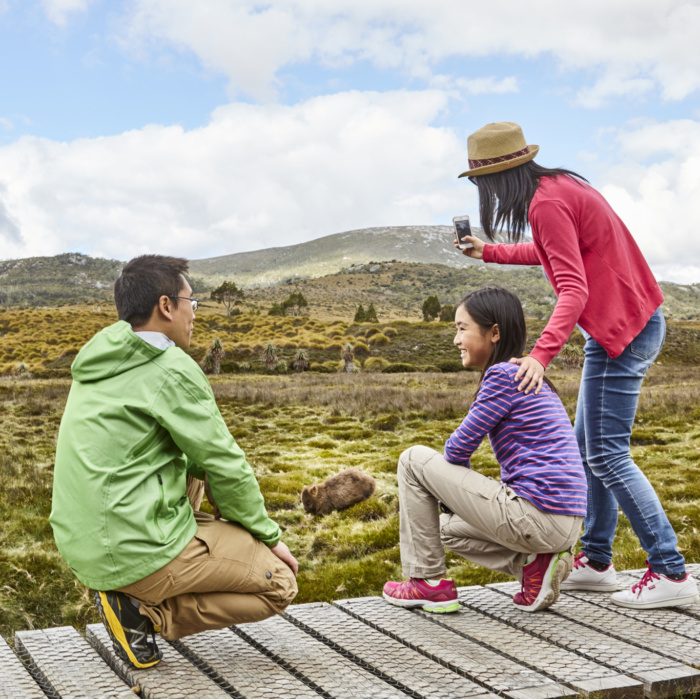 Wombat in Cradle Mountain-Lake St Clair National Park, Tourism Tasmania
How it works
We are a team of AWARD WINNING, Family Holiday Specialists with over a decade of experience developing tours and itineraries. Starting with a relaxed chat, we'll ask you questions to get to know your family's interests, must see's and dos and what you hope to get from your trip. We'll also ask about your kids ages and everyone's abilities to ensure needs are met with accommodation and activities.

From here, we'll provide you with a draft route based on our discussions and once approved by you, we begin to plan your family holiday. At all times, you are 100% in control of what your holiday looks like, and becomes.

What's included in a Tassie4Kids Package?
A professionally designed Tassie Guide Book as a special keepsake,
Custom itineray,
Accommodation and tour reservations,
National parks pass,
Car hire details,
Phone support,
Ongoing consultation,
Two copies of the Tassie4Kids Big Tassie Lap Road Trip Activity Book.
Terms and Conditions
Payment
We believe in making everything as affordable as possible. Your trip should be focused on spending time with the ones you love, not filled with worry about incoming holiday accounts still due.
That's why when we begin planning and booking your holiday we pay for everything upfront. This way you can guarantee that when you arrive at your accommodation or activity in Tasmania you don't have to hand over any cash or your card for payment. Its all been taken care of before you arrive. The money you take on your holiday is your spending!
Payment for your holiday is made in two payments*. The first payment is your package fee, and is due at the approval of your draft holiday itinerary. There are no bookings made within this stage as it is simply a planned route with possible activities.
The second invoice is due at the completion of your itinerary and will include the total amount owing from all reservations made. This way you can set your budget and keep track of how much you are spending as we go. You will be expected to make payment before you receive your final Travel Guide and Itinerary and Big Tassie Lap activity books.

Wow, wow, wow! Really impressed! Thanks heaps :)
Geert, Victoria
Cancellations and Refunds
Things happen. Circumstances change. People get sick. People get Covid! If you are unable to make your holiday and you have made the full payment we will do everything in our power to ensure you received a full refund* for each booking made.
It is important to note that most accommodation and activity providers have a 7-day grace period in which cancellations made outside of that period receive a full refund. Inside of the 7 days, you may receive 50% or zero, depending on the terms and conditions of each property and provider.
If you change your itinerary on holiday or wish to cancel an activity, the same principles apply. The exception is if an accommodation or activity provider does not provide what is advertised or is unsafe. These extreme circumstances require a phone call to your Tassie4Kids package organiser who will resolve the issue and provide a refund if required.
Once we begin planning your itinerary, your package fee is non-refundable.
This fee covers any additional cancellation fees that may arise on our end, even if you receive refunds from your bookings.
Want to know more or book a package? Click on a package above.