Do Your Kids Use Generic Headphones?
Everything in today's world involves technology - iPads, iPhones, Samsung Tablets, computers; the list goes on. It's a daily challenge to monitor what our kids are watching, downloading and as much as we try, we cannot guarantee that our little-loved ones won't come across something they shouldn't.
But have you ever thought about the volume at which they are listening with on these devices? Often our kids will have headphones so we get a bit of piece and quite (let's be honest - there are only so many Moana or Wiggles songs we can handle on repeat in one day!), how do you know if the volume isn't doing damage to their delicate ears? We recently caught up with Mum Sara and her daughter Molly who tried out a pair of BuddyPhones - the latest product on the market for kids which protects their hearing.
A Tassie4Kids we don't usually recommend specific products to families. However, for this product, we are going to make an exception! We were lucky enough to have a pair of BuddyPhones sent to us from OnanOff to try out. Trust me, as parents with kids in a tech-filled world, you're going to want to keep reading...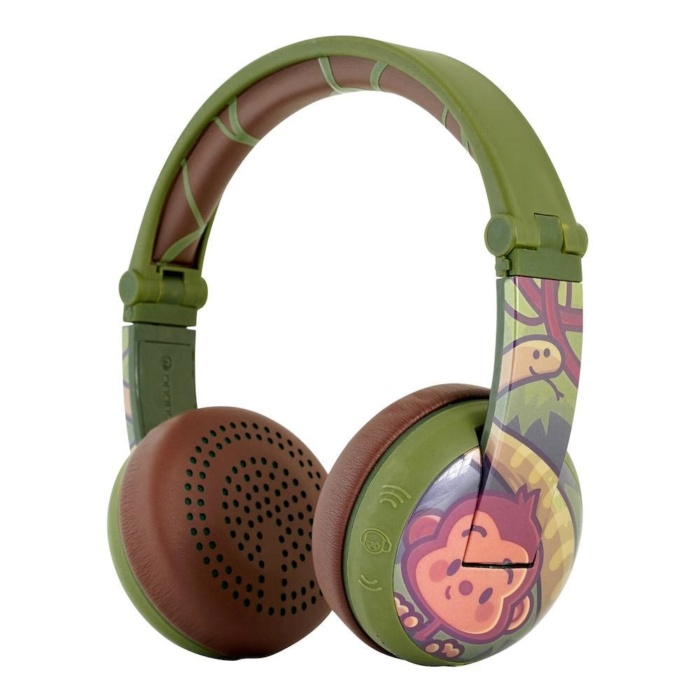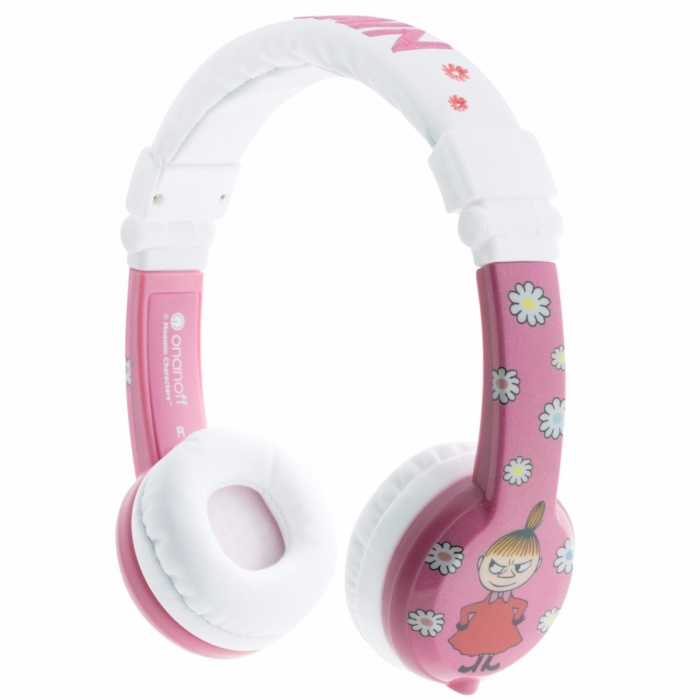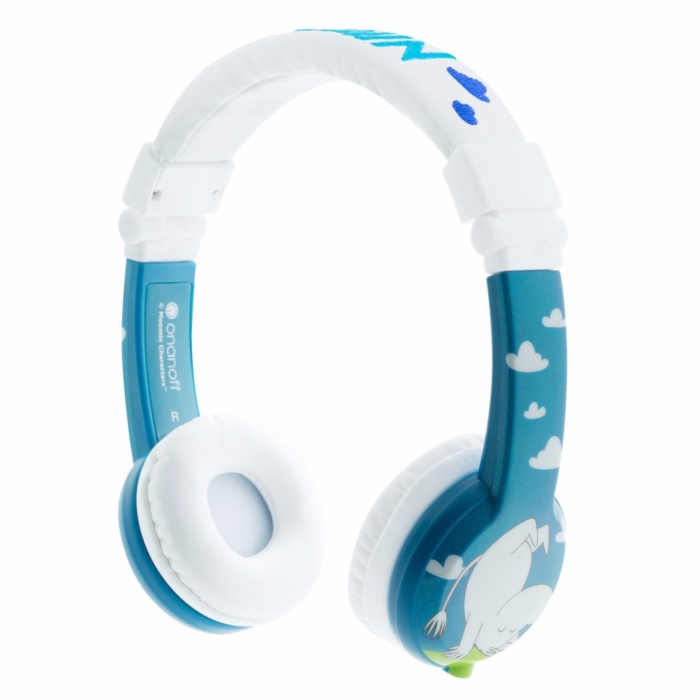 BuddyPhones are specifically manufactured for kids aged 3+. They are super funky and come in lots of designs. They even use an anti-allergic cushion for the headphone padding. Most importantly, they use a built-in, always-on sound control circuit to cap peak volume levels at 85 decibels; the recommended safe volume for kids by the World Health Organisation.
What is 85 decibels? An ambulance siren or police car is around 120 decibels. Normal headphones plugged into your iPad or iPhone is around 105 decibels. Researchers who study hearing loss have found that a person who is exposed to noise levels above 85 decibels for a prolonged period of time is at risk for hearing loss. BuddyPhones are set at 85 - the safe volume level recommended by Doctors.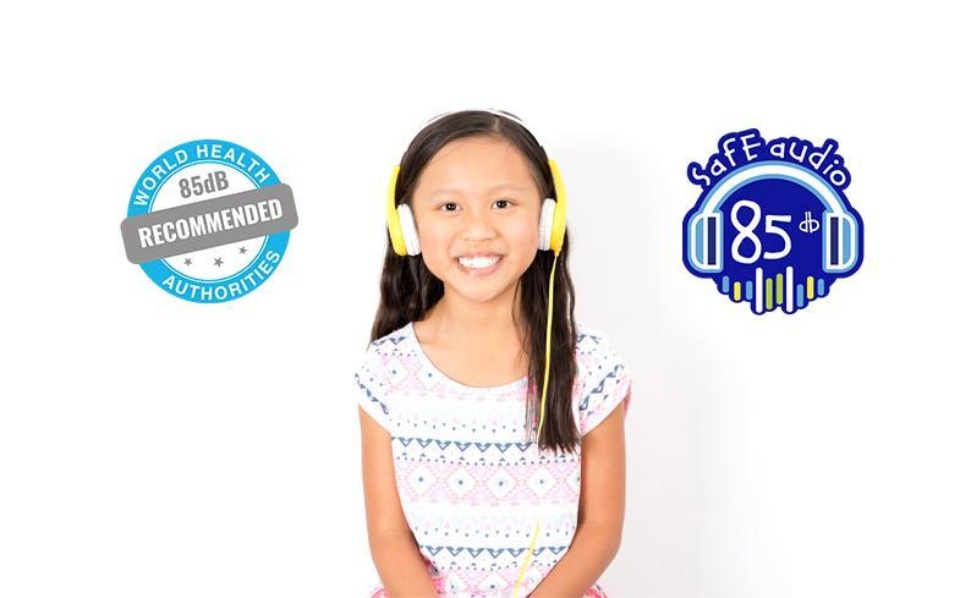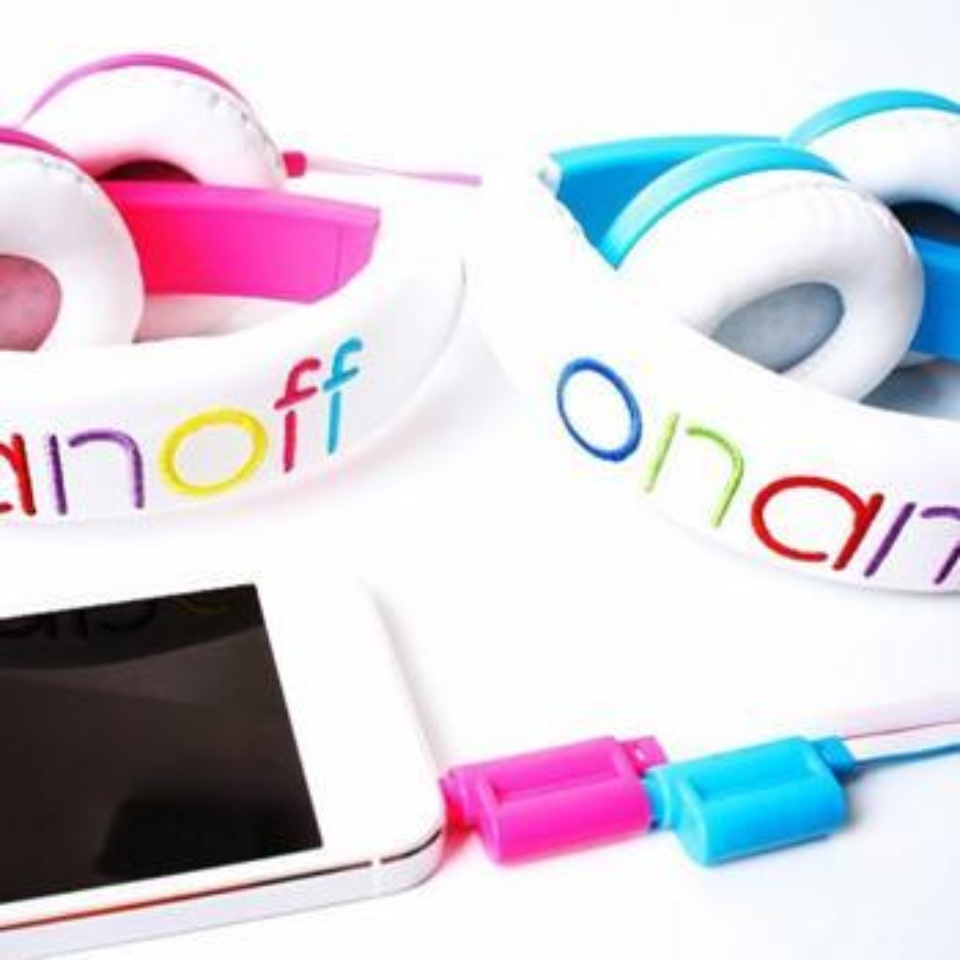 Awesome right? BuddyPhones get even better! The BuddyCable has a built-in audio splitter in all BuddyPhones, allowing up to four audio cables to connect to one device, making it perfect for sharing with brothers, sisters and friends!
The cable is detachable to prevent tangling when its thrown into the back pack and designed to be safe for a child when draped around their neck. BuddyPhones also have flexible arms to prevent snapping, which also fold in for easy storage! To top it off each model comes with a sheet of stickers to really customise the headphones!!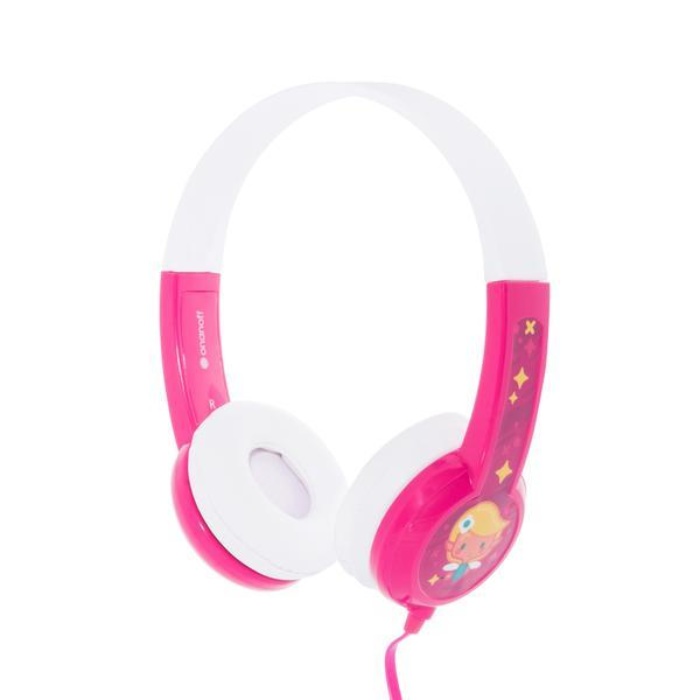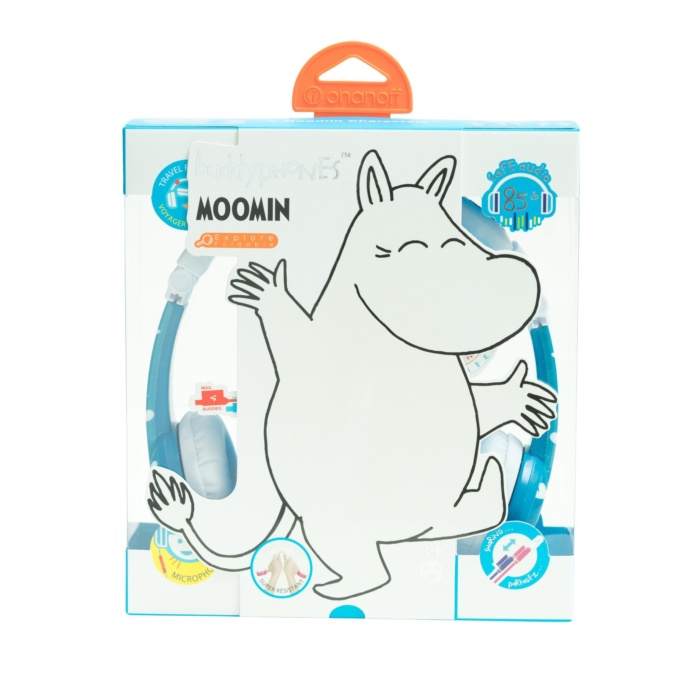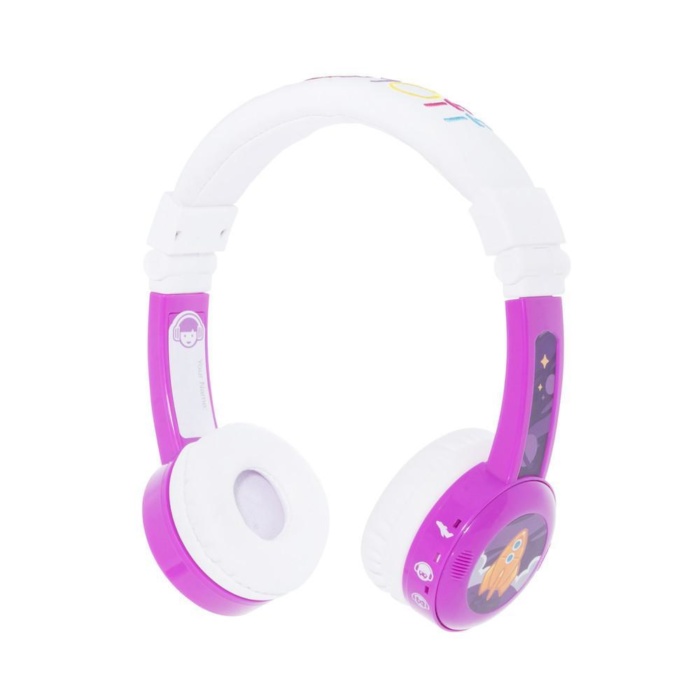 With five different models in their collection, each with a number of different designs to choose from, there is a BuddyPhone for every child, regardless of age! To see how they held up with the kids we caught up with young Molly to see what she and her mum thought of their new pair of BuddyPhones.
TASSIE4KIDS: Introduce yourselves:
My name is Sara and this is my daughter Molly. Molly is 6 years old and we live in Elizabeth Town, Tasmania.
Do you go to school Molly?
I do. I am in Prep (Preparatory).
Tell us a little bit your headphones, Molly
My headphones are pink in colour and have great stickers, they are nice and soft on my ears.
What do you like best about them, Molly?
I like that they have a microphone and that I can be like my cousin Milz at Flight Centre. I will be able to talk and listen to people at the same time.
What do you like best about them, Sara?
They will grow with Molly and they are super soft.
Have you used headphones before, Molly? If so, how are these different?
Yes I have but my old ones didn't have a microphone and are not as pretty.
What will you mostly use your headphones for, Molly?
I will use them to watch DVDs and listen to music.
Would you recommend them to your friends, Molly? If so, what would you say?
That they are beautiful and pink and that I can talk and do things at the same time.
Would you recommend this product, Sara? If so, what would you say?
These are great, I know that Molly's hearing will not be compromised. I like the fact that they are super soft on her ears.
What would you be willing to pay for these headphones if you purchased them, Sara?
I would pay $70.00. (BuddyPhones start at $24.95!)
Anything else you would like to add?
Thank you for letting us give these a test run for you. We think they are amazing and there will be many happy (and quiet hours for Mum) hours!!
Thanks Sara and Molly!
Want a pair of BuddyPhones? Head to their website here: https://www.onanoff.com/collections/ All prices are in $AU and start from as little as $24.95 Molly has a pair of Standard BuddyPhones.
If you have a pair of BuddyPhones, we would love to know what you think, and if you like them as much as we do!
A massive THANK YOU to Ester at BuddyPhones for donating a pair of Standard and Moomin BuddyPhones to Tassie4Kids


We do not receive any payment for this article. Tassie4Kids proudly supports this product and its protection of our kids valuable hearing.