Seeking Empowering Wildlife Experiences?
This article was written by Tassie4Kids Content Writer, Danielle Ross Walls.
When I was 8 years old, like my eldest son is now, I had an amazing wildlife experience that remains a strong memory– feeding a wild dolphin in the ocean shallows at Monkey Mia in Western Australia. I believe that it's memories like this that shape us, and so I love to seek out activities like this for my children.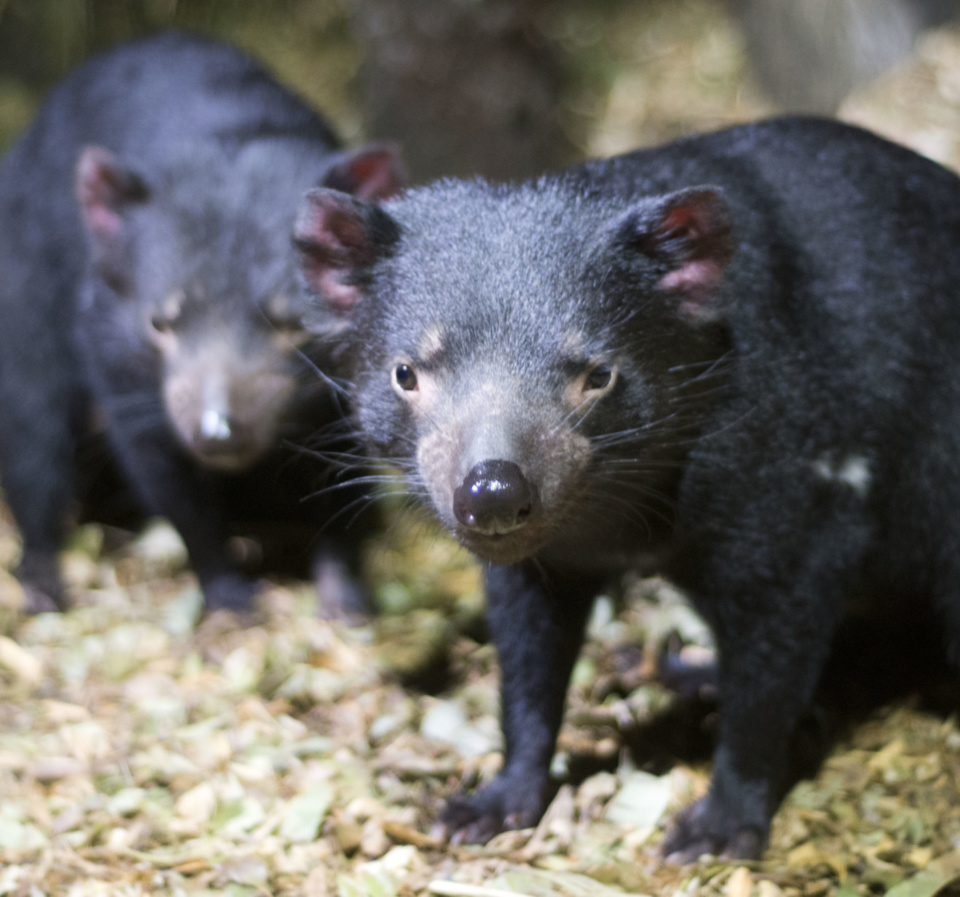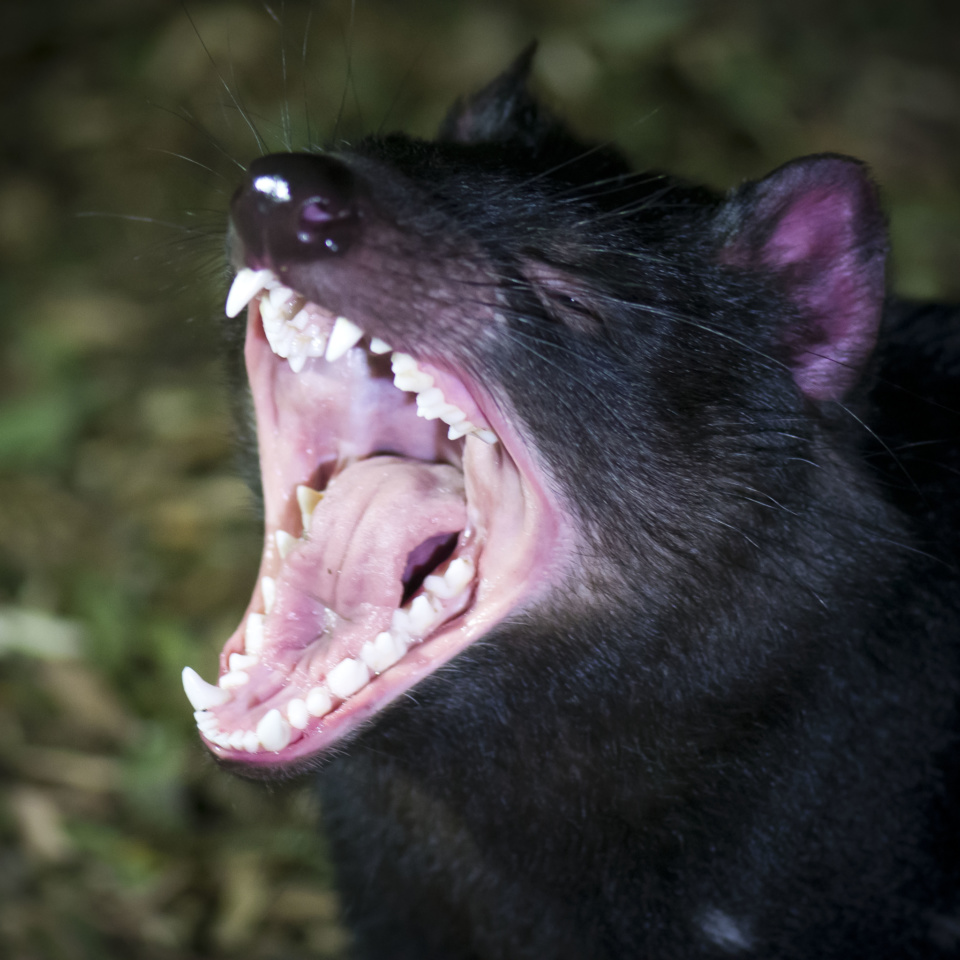 Images: Tasmanian Devils, supplied by Bonorong Wildlife Sanctuary
I didn't have to look far. A visit to the renowned Bonorong Wildlife Sanctuary was ideal! It is well known for facilitating 'empowering wildlife experiences'; it is not simply a wildlife park, but a social enterprise that is focused on giving back to the Tasmanian environment. Owner Greg Irons first came to Bonorong as a 7-year old for a birthday party and declared to his Mum that one day 'he would own this place!'. Greg sees the work of the sanctuary as a means to help Tasmania's fragile wildlife and ecology, amongst other important issues.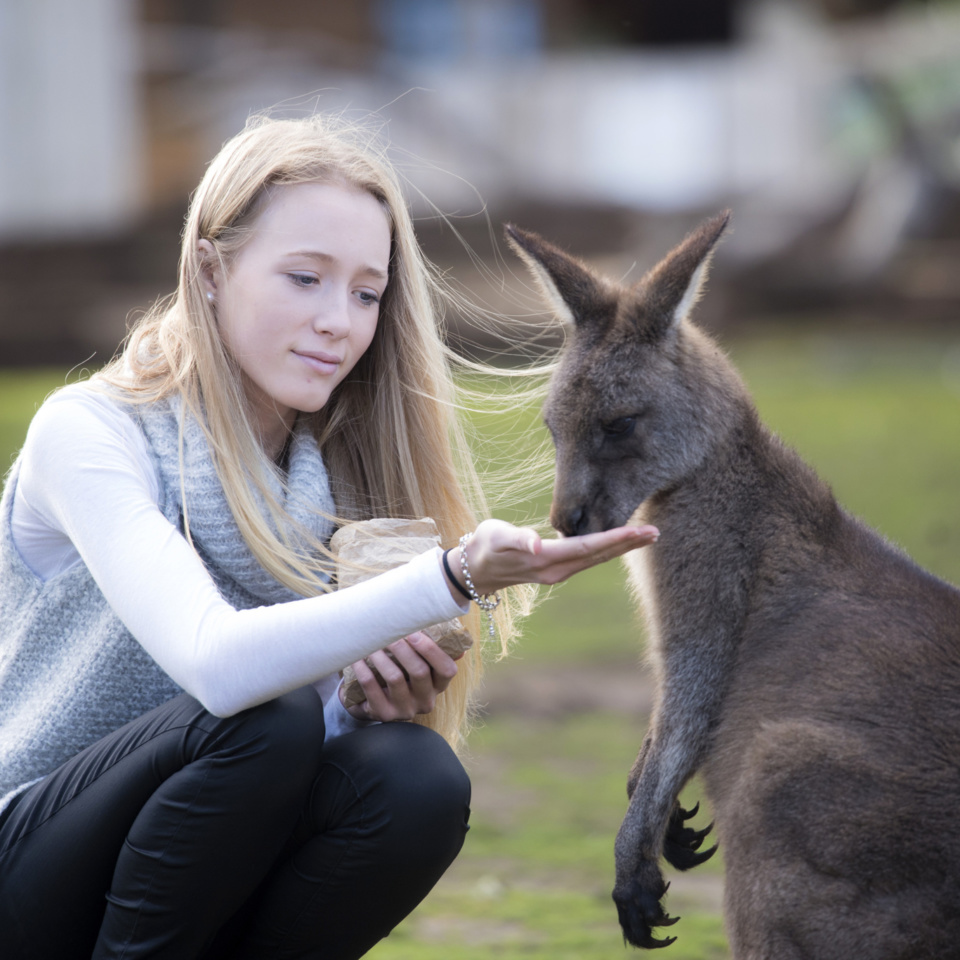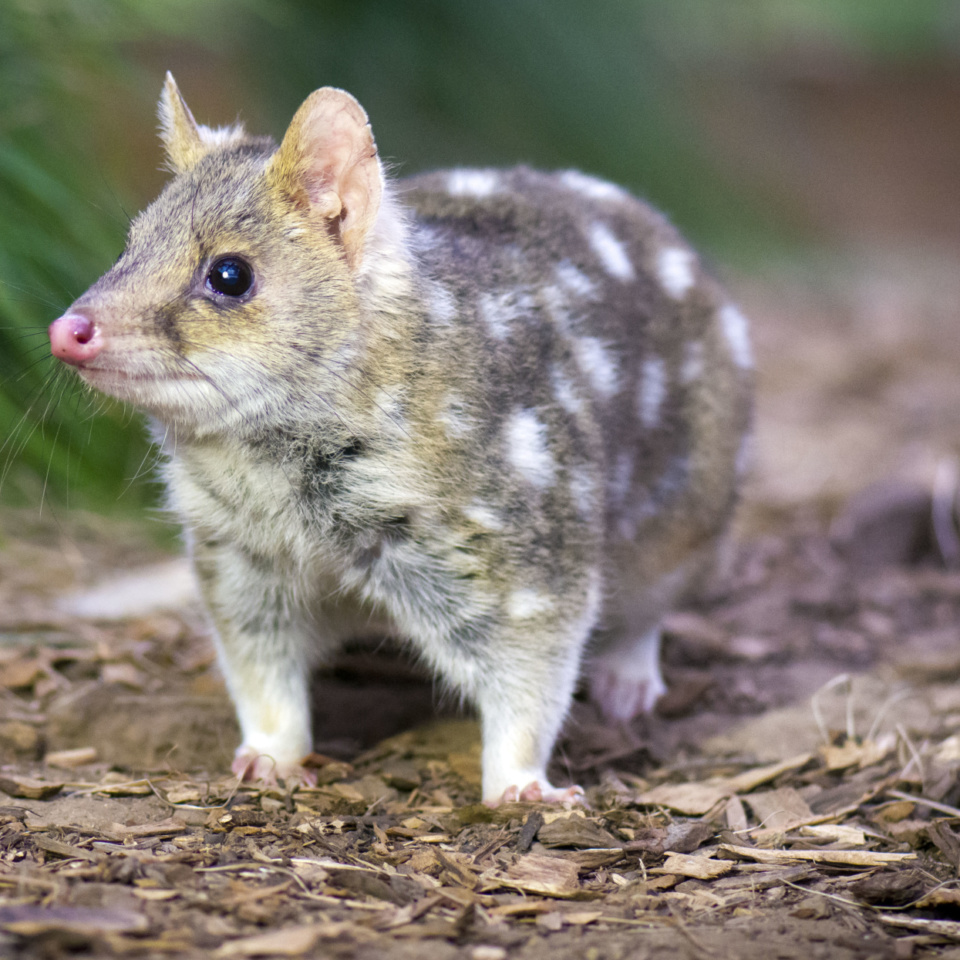 Images L-R: Feeding the Bennett's wallabies and Forester Kangaroos, By D.Ross Walls | A Spotted Tailed Quoll, supplied by Bonorong Wildlife Sanctuary
Bonorong is located in Brighton, an easy 30- minute drive out from Hobart. The sanctuary is full of wildlife, some rarely seen and others extinct in parts of mainland Australia. You can see Wallabies and Kangaroos, Tasmanian Devils, Wombats, Koalas, Sugar Gliders, Eastern Quolls, Sulphur-crested Cockatoos, Green Rosellas, "Randall" the echidna, Tawny Frogmouths, Bettongs, ...and much more.
It was a day of highlights for us, starting with the hand-feeding of the Forester Kangaroos. Everyone gets a bag of food with their entry ticket. They welcomed a chest rub from us, too! Other must do's while you are there include a guided tour. These run for 45 minutes, three times a day and educate you about most areas of the sanctuary. If this is a bit hard with little ones, then a 15-minute Tasmanian Devil tour is also a great option. You can however roam the Sanctuary at your leisure. Both of these tours are included in your entry fee.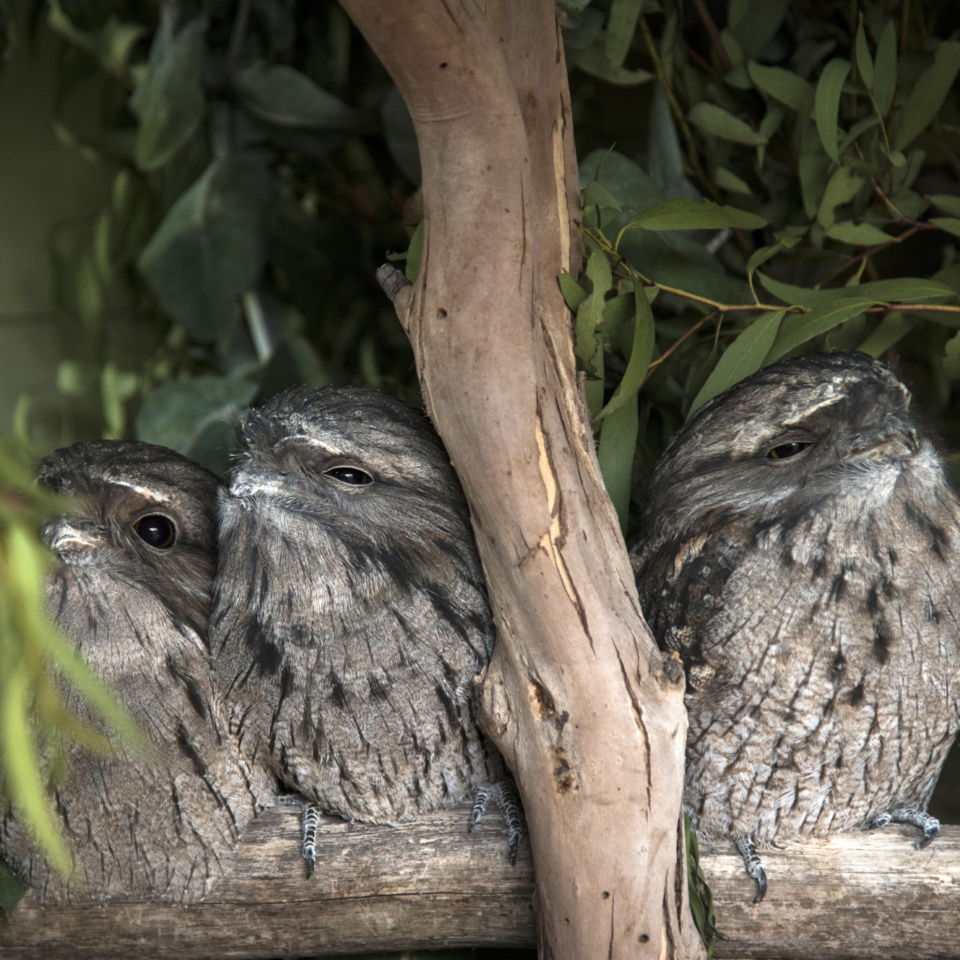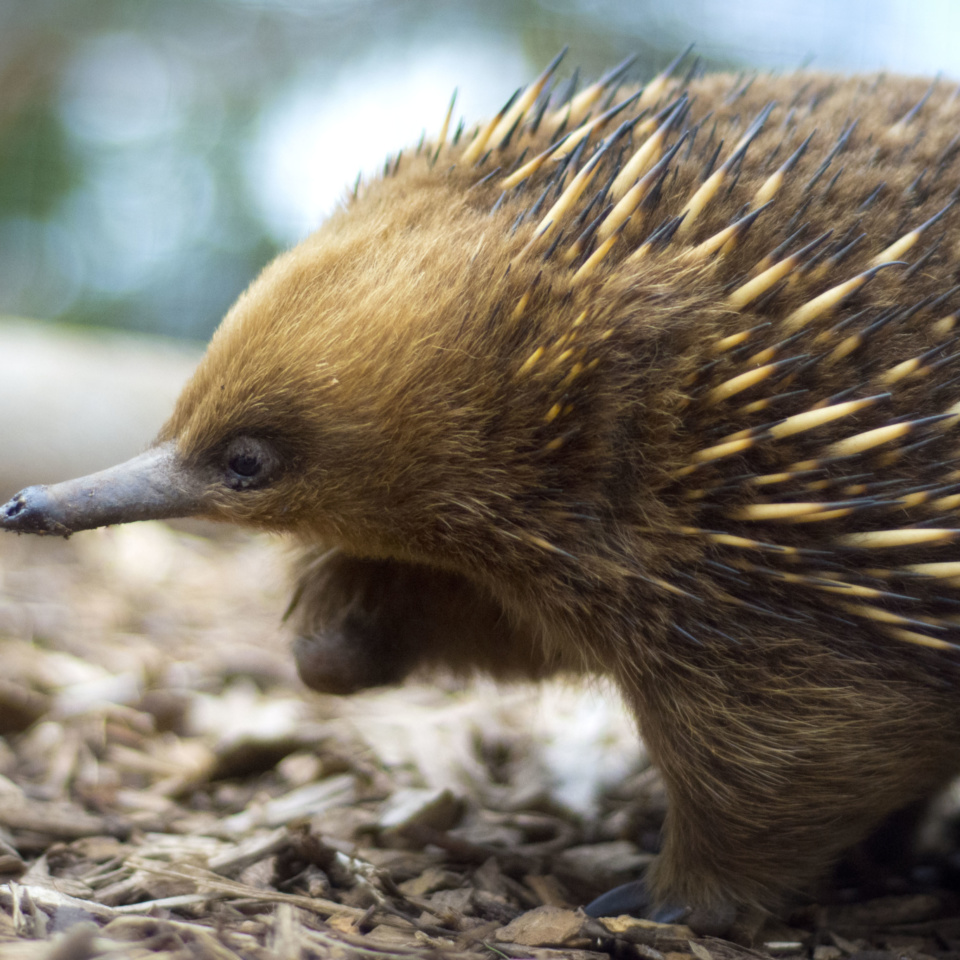 Images L-R: Tawny Frog Mouths, and an Echinda on his search for lunch (ants), supplied by Bonorong Wildlife Sanctuary
An extra special part of our day was the Wildlife Encounter. Facilitated by a Wildlife Keeper, you can get up close with either the Tawny Frog Mouths, Wombats or Sugar Gliders. While you are not able to intentionally touch the animals, you are allowed if they approach you themselves. To get up close upgrade your ticket for an extra $20. My children aged 5 and 8 years were quite beside themselves as the cuddly baby wombat approached us eagerly and proceeded to sit on their laps, nibble at their ears and hair, and then crawl and sniff around them! It was a truly gorgeous and memorable experience for us all. Everything that I had wanted for them.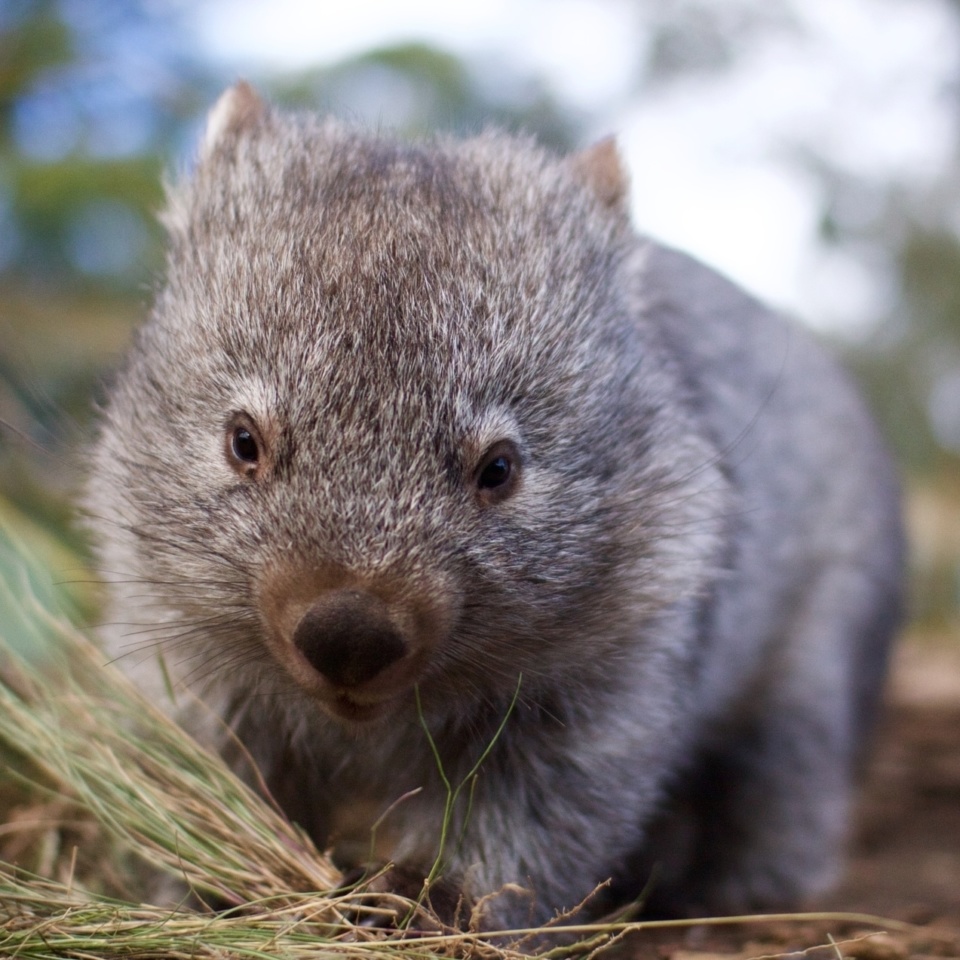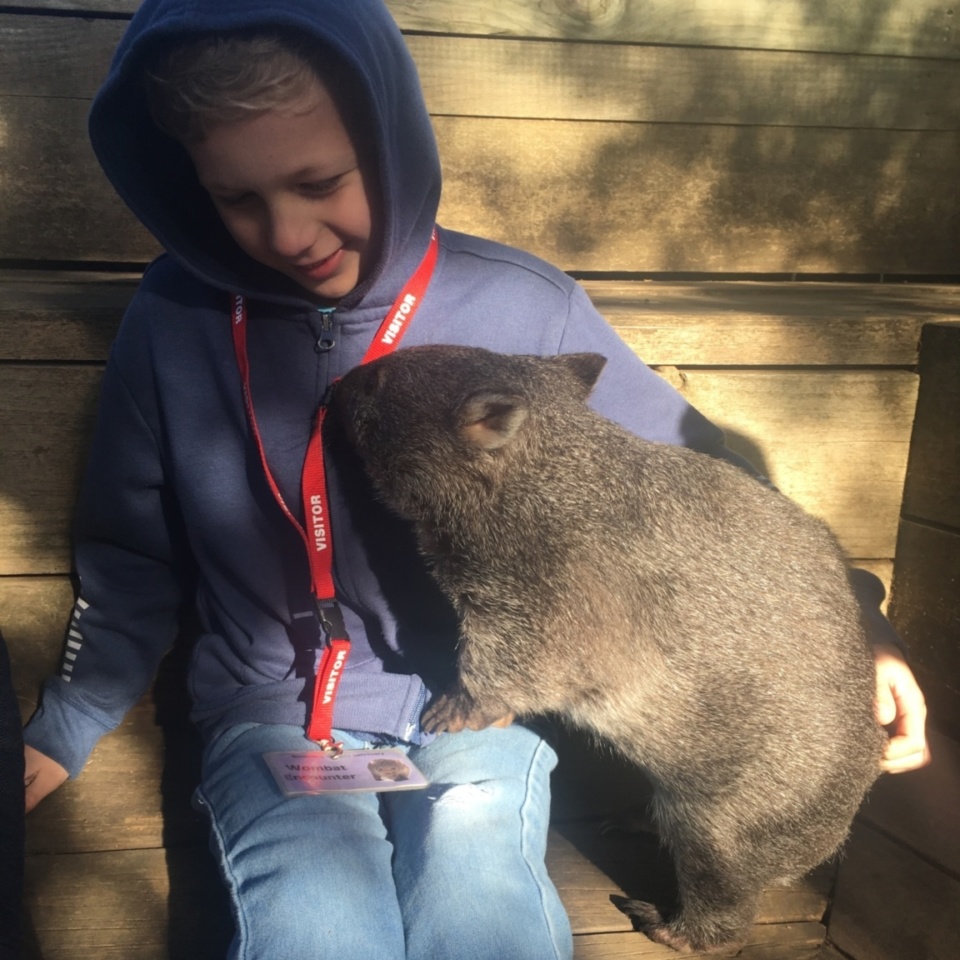 Images L-R: The resident Common Wombat supplied by Bonorong Wildlife Sanctuary, and Saying hello on the Wombat Encounter, supplied by D. Ross Walls

There is also a range of other additional activities available at Bonorong Wildlife Sanctuary that includes feeding the animals or special night time visits. All of the funds generated through your entry and extra activities allows the Sanctuary to proactively address problems to engage in a variety of conservation programs. This includes the running of Tasmania's first 24/7 Wildlife Rescue Service. This was established in 2010 and they also regularly run training sessions on how to become a Rescuer. For injured or orphaned wildlife, call 0447 264 625 any time of the day or night.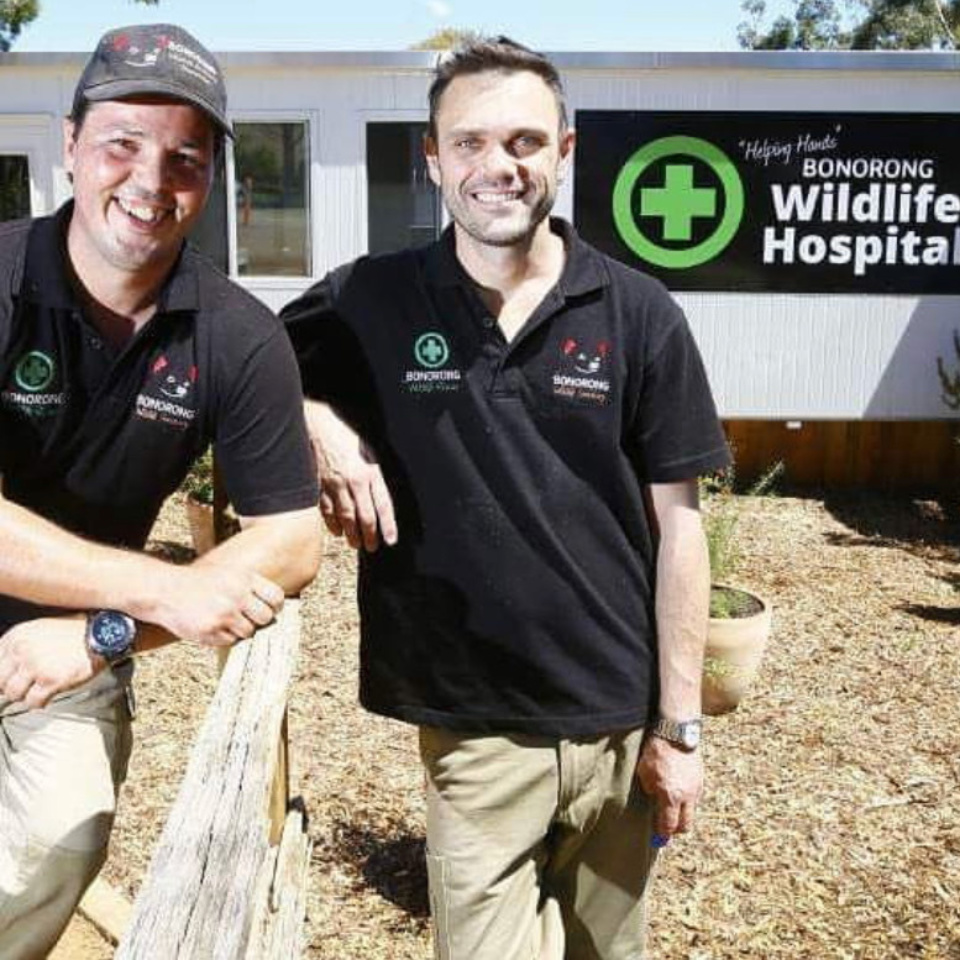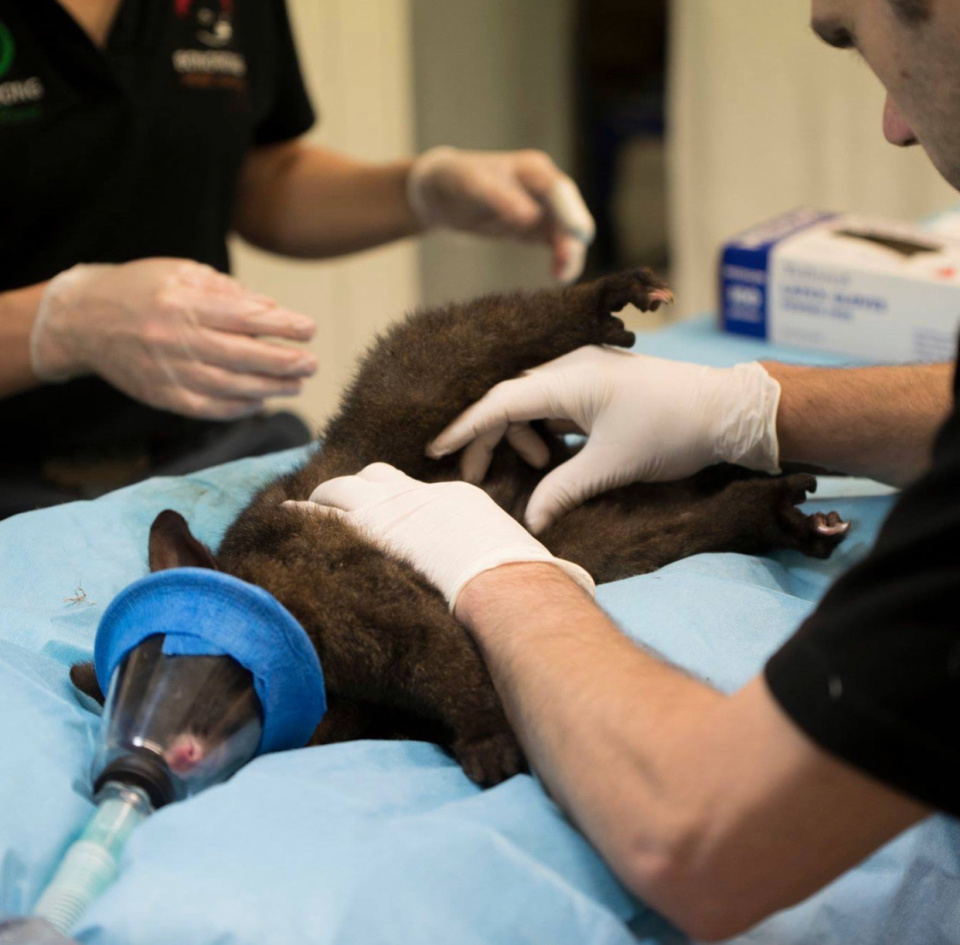 Images L-R: Director Greg Irons and Bonorong Vet Alex Kreiss outside the Wildlife Hospital, and helping an injured Brush Tailed Possum, supplied by Bonorong Wildlife Sanctuary
Bonorong is open daily from 9am to 5pm including weekends and public holidays. To get there head along the Brooker Highway towards Launceston crossing the bridge. The drive is an easy 30-minute drive from Hobart. You can easily spend a day there. Pack a picnic lunch and enjoy the company of the wandering wildlife while you eat. There is also an onsite takeaway café that serves Vegan goodness only, both hot and cold dishes.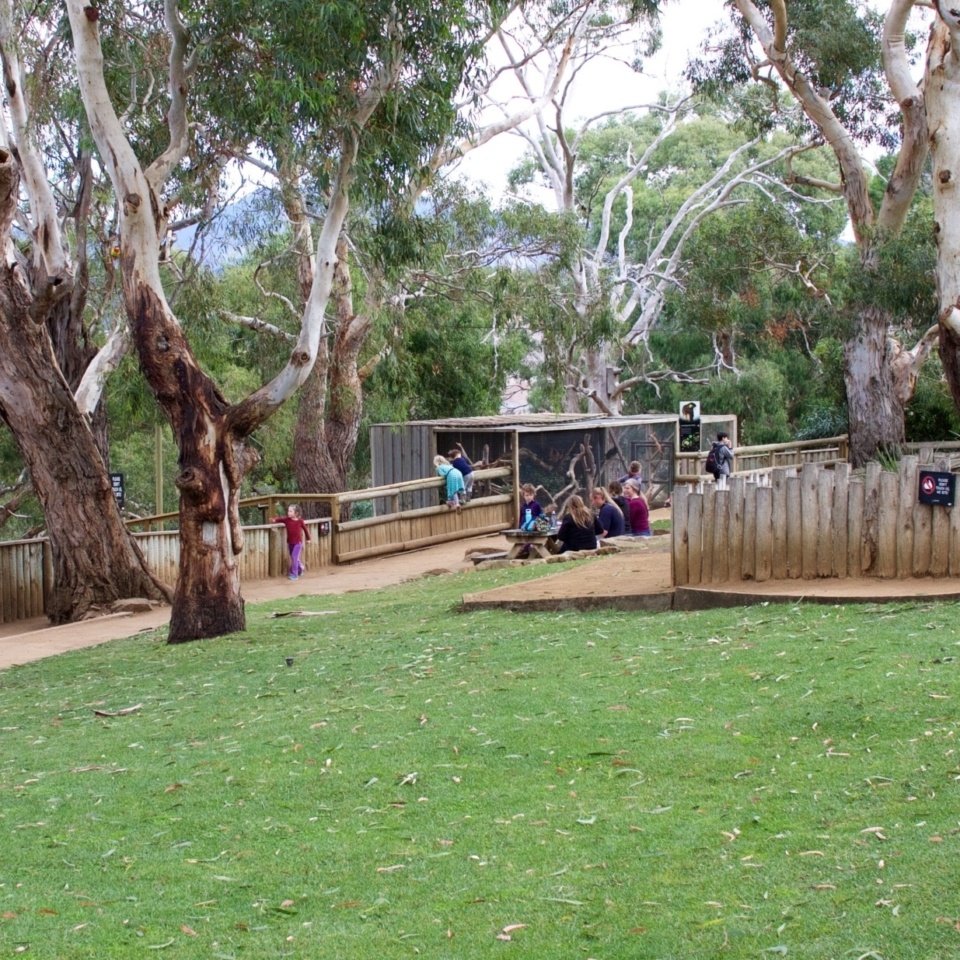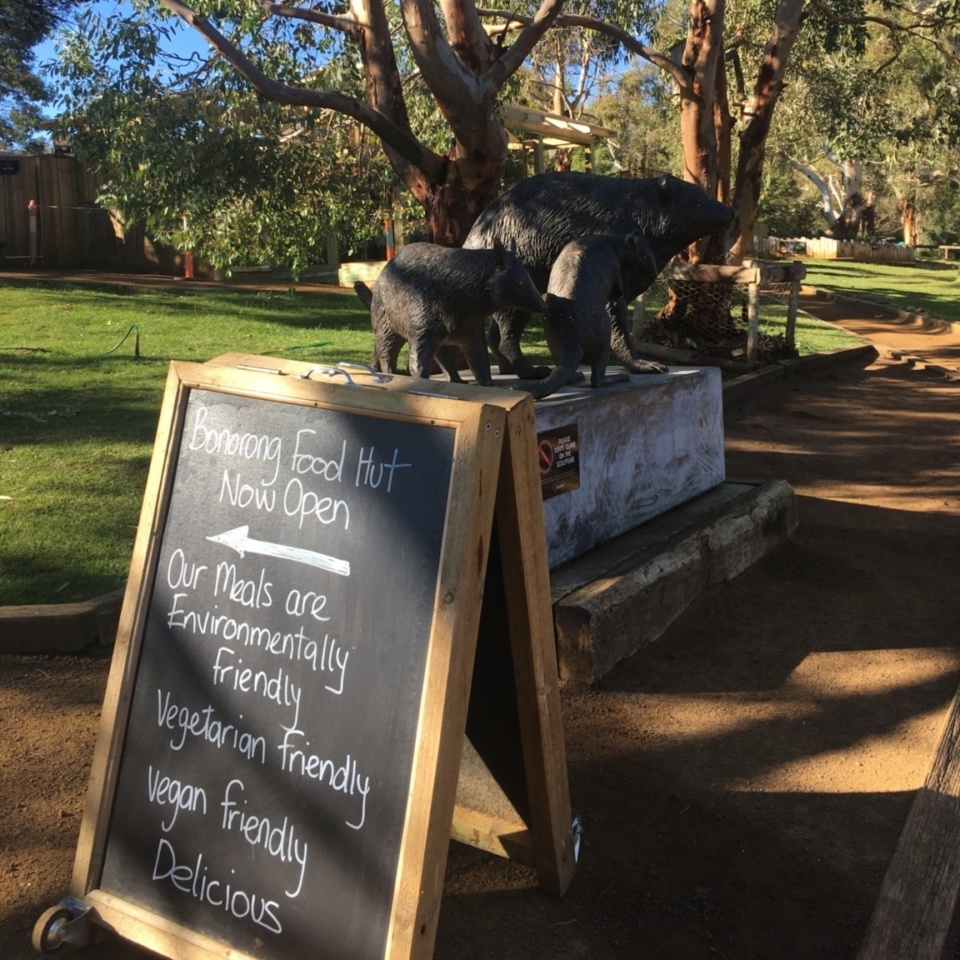 Images L-R: Exploring Bonorong, supplied by Bonorong Wildlife Sanctuary | The Bonorong Food Hut is environmental friendly, supplied by D. Ross Walls.
Entry costs $15 Children (under 2 years are free), $29 Adults (above 16 years) and $80 family - 2 adults and 2 children. Entry includes a free bag of kangaroo food, and access to daily tours. Annual passes are great value also and start from only $20. The animal hospital and all sanctuary care is funded entirely by entry fees. This means every time Bonorong rescue an animal it is because someone like you came through their gate.
If you visit their souvenirs area, we recommend pre-ordering or purchasing one of their annual calendars! There are some very cute souvenirs, too!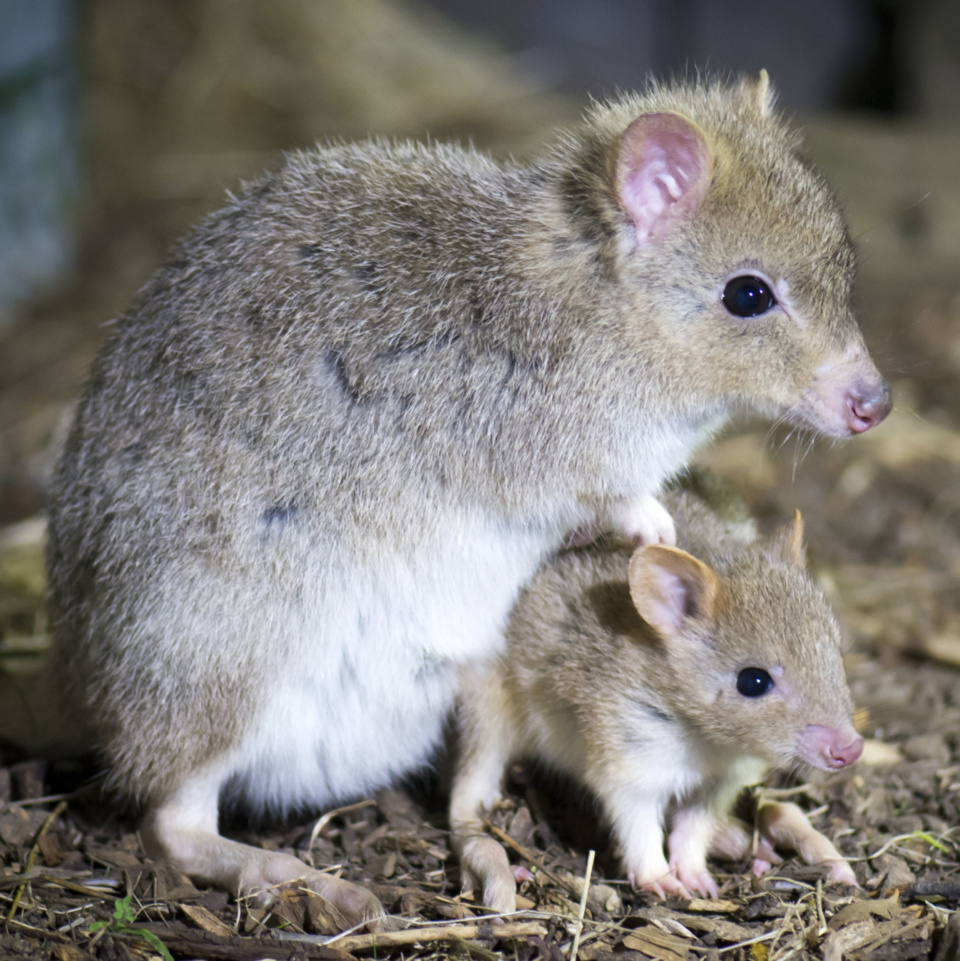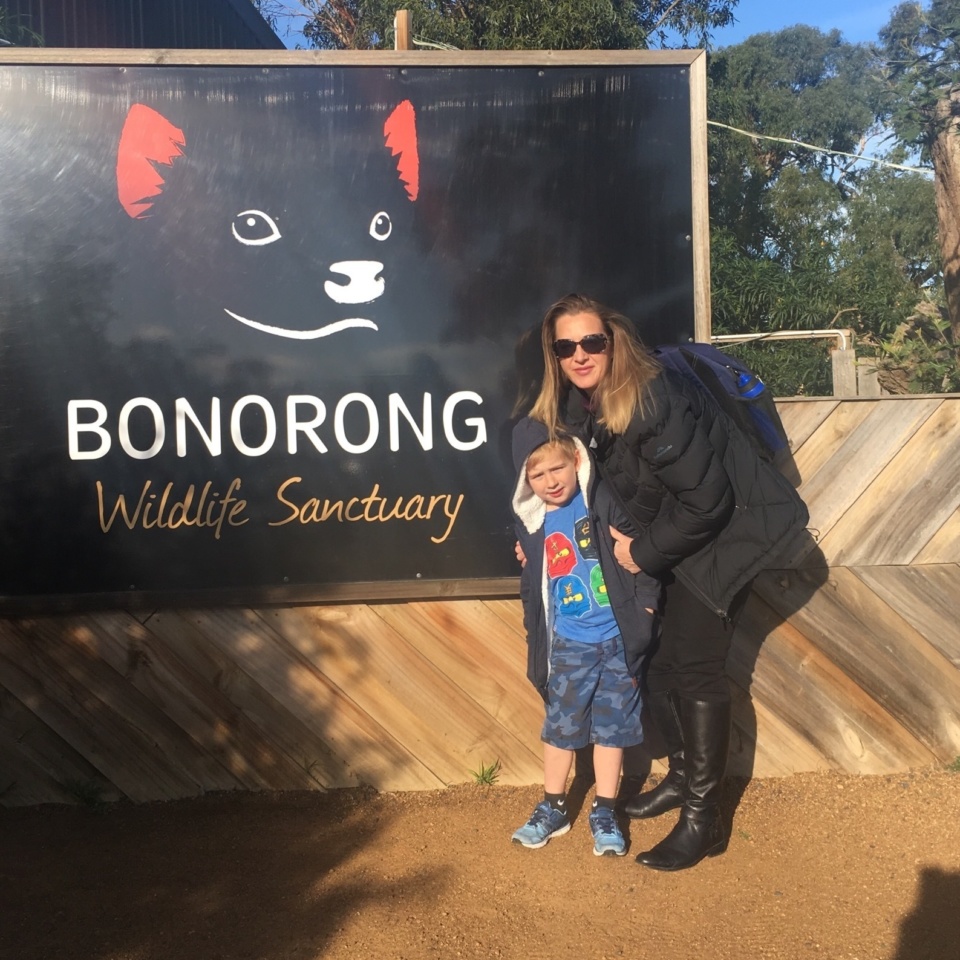 Images L-R: Bettongs, supplied by Bonorong Wildlife Sanctuary | The entry, supplied by D. Ross Walls.
If you would like to know more or assist the sanctuary in any way please visit their website where you'll also find fantastic FAQ, details on extra activities and educational tips on how-to-do-your-part for the environment https://www.bonorong.com.au/
"Our story is about passion (possibly tinged with obsession). As a seven-year-old, Greg Irons came to Bonorong for a birthday party and told his mum, "I'm going to own this place one day!" He came to work at the then park as a young wildlife keeper and quickly worked his way through the ranks to become manager. By twenty-five years old he had achieved his dream of owning the business when the previous owners decided to pass the baton on to him. For Greg, Bonorong is a means to help Tasmania's fragile wildlife and ecology. Since he arrived, Bonorong has changed from a traditional, 1980's era wildlife park to an innovative and active Wildlife Sanctuary. The Sanctuary is focused on giving back to the Tasmanian environment, rather than simply being a showcase
Bonorong Wildlife Sanctuary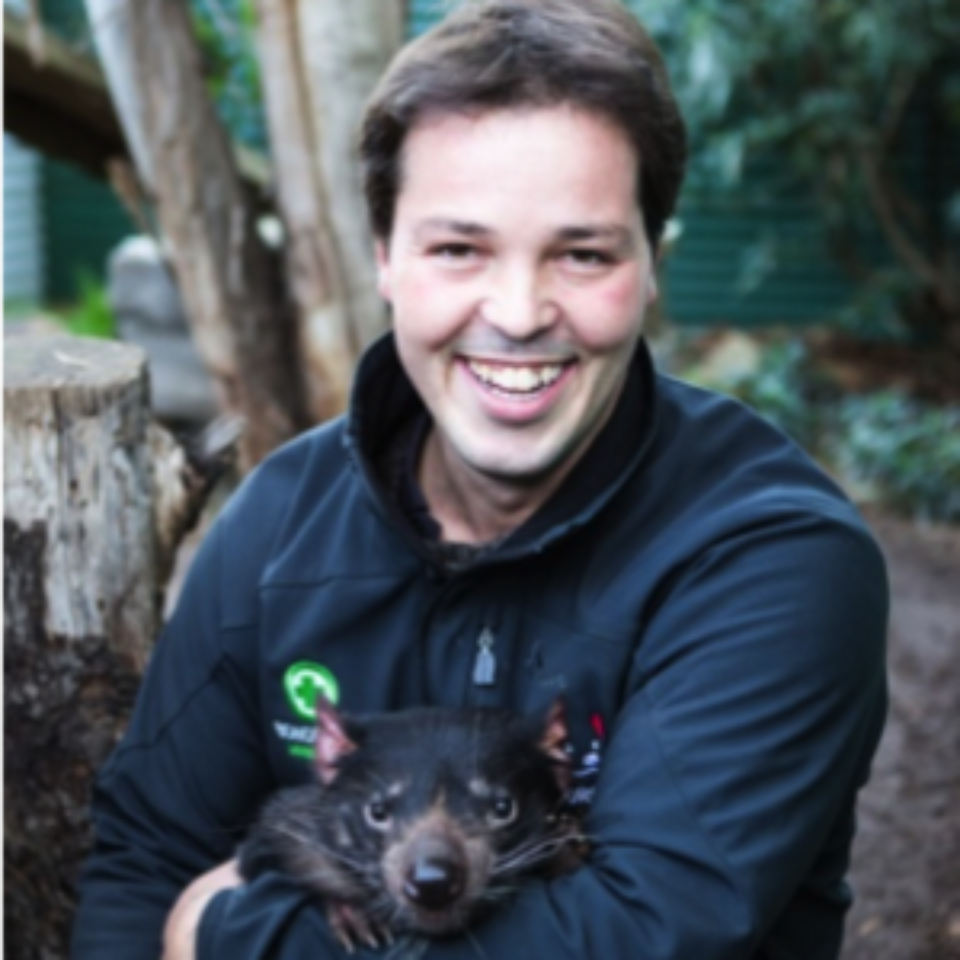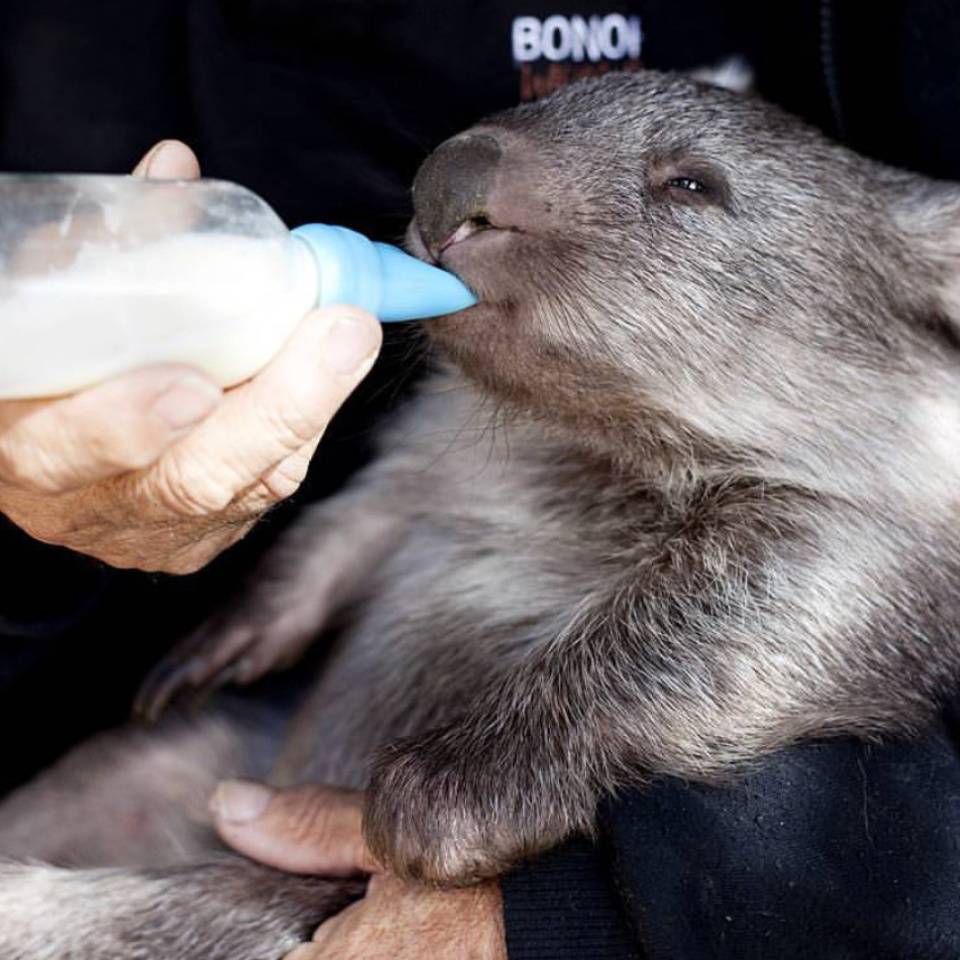 Photo of Greg and a rescued Tasmanian Devil, supplied by Bonorong Wildlife Sanctuary.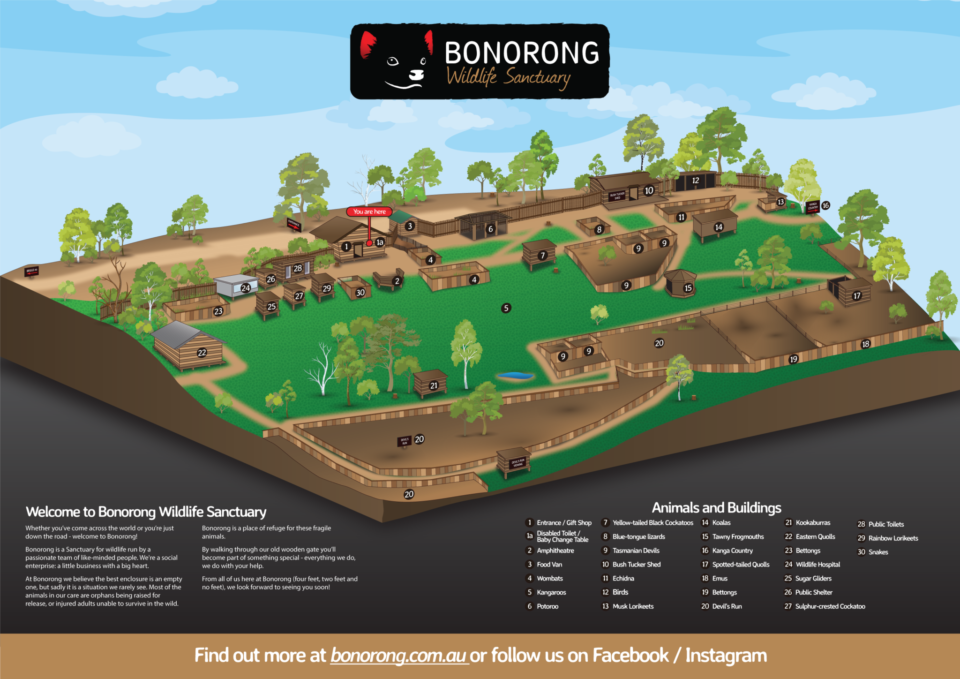 Tassie4Kids would like to specially thank the team at the Bonorong Wildlife Sanctuary for everything they have achieved, and continue to do for our wildlife.