Top Tips for Driving on Tassie Roads
When on the road, the whole family will be amazed by the beauty of our wilderness, and long spanning coastal areas. We love how each corner of Tassie looks different; the vegetation, terrain and even the climate!
A lot of families get thrown when they first set off in a hire car or to an area they've never been before. Having learnt the hard way with three kids, we compiled our tops tips for you and the fam, when you next hit the road.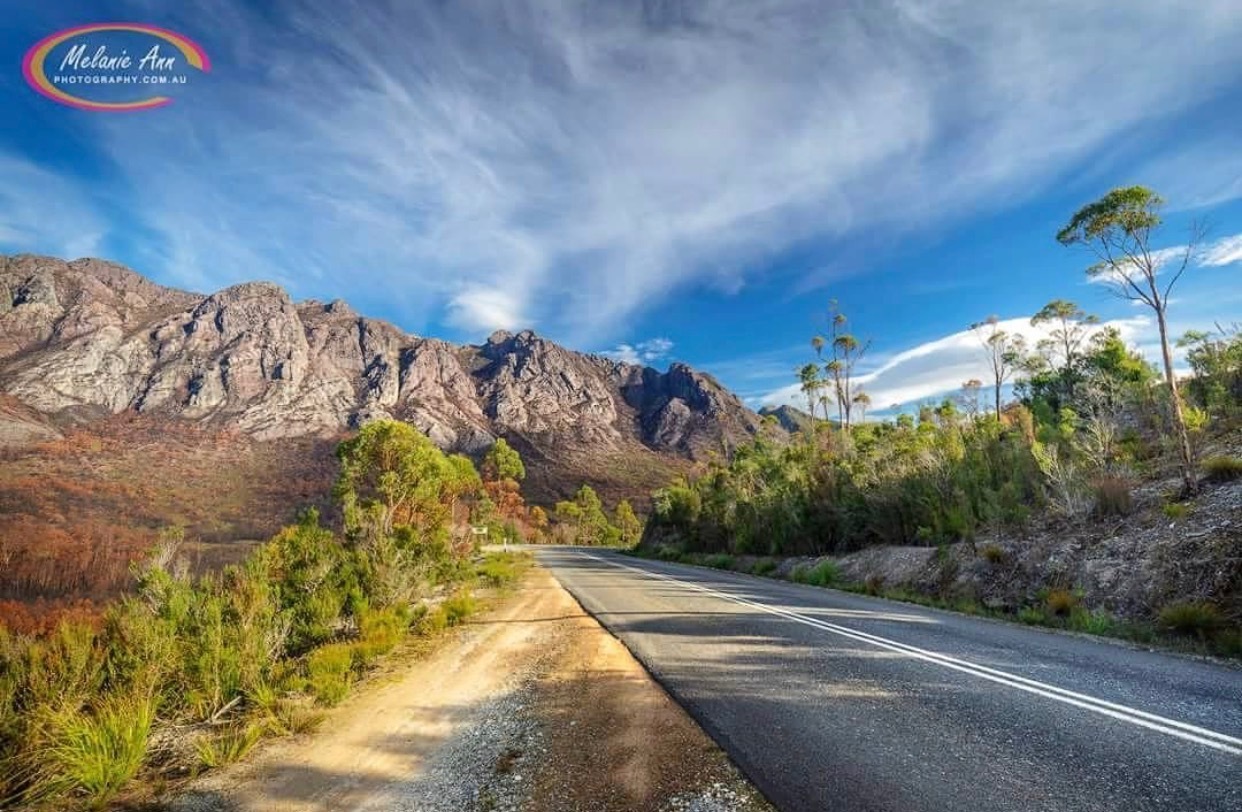 It may take longer than you think.
Our little Island State is very mountainous and windy. What could take only 15 minutes on a straight road can take an hour through our rugged terrain. We are always hearing stories of families planning a trip across Tassie allowing only three hours to do it. They end up arriving at their destination in the dark at midnight. Be wise. Plan ahead and if, unsure always check in with a local Visitor Centre for up to date travel times, weather and road delays or closures.
Google Maps
Ensure you've got Google Maps on your phone, or a really good & current road atlas. We personally use and prefer, google maps. It's great and the most accurate these days. Only trouble is you won't know if the road is gravel unless you switch your view to satellite, which can zap your data and battery. Check out our article for more great travel apps.

Mobile Reception
The more remote you are the less mobile reception you may have. Telstra is the main service provider across the State with Telstra the only available service provider on the West Coast and Bass Strait Islands. Tassie also has a few dead zones where you will find no reception at all, such as if your family is travelling West you'll have little or no reception between the towns and along the east coast there are a number of very weak reception spots. Optus, Vodaphone and other major providers all work exceptionally well in Launceston, Hobart and Devonport. Dont let the lack of mobile coverage turn you off an adventure - remember it was not so long ago no one had a mobile and we all manged to travel just fine!

You don't need a four-wheel drive to explore Tassie.
A lot of travelers worry that they'll need a four-wheel drive to visit some of Tassies iconic destinations like Freycinet or the Far South. This is a myth. You don't need a four-wheel drive to get around Tassie. It helps if your're planning on visiting more remote areas or going off road. 90% of our visitors who hire a car are fine and comfortable with the kids in a sedan or small SUV. Again, if you're not sure send us an email, jump on our chat room on Facebook or call the team at one of Tassie's local Information Centers.
Pull over safely and let others overtake you.
Nobody likes seeing or hearing about road accidents. They are terrible events no matter how or who is involved. As Tasmanian's we encourage our visitors to drive at the speed that's comfortable for them and if that means below the speed limit, so be it. If this is what you plan to do pull over and let those behind you pass, or move into the overtaking lane when you can.

Check the tyres, water and oil.
One would hope that the hire car is inspected and in perfect condition for your adventures from the time you pick it up. Even if it's your own car, it pays to double check your water levels, tyres and oil. Don't forget to check the water level in the windscreen wiper bottle too. Summer can be dusty and you'll be needing to use this at least twice, guaranteed.
Use Visitor Guides from the local Information Centre
Our best advice is to grab some travel guides from the nearest visitor center, or if you've come over via the Spirit of Tasmania, you'll find them all at the info desk on board. One thing we do have is really clear road signs and directions. You won't get lost if you stick to the main roads and use our well placed navigational signs. Your Go Nav will often lead you astray, along a gravel road or a longer route. Best advice - use your Nav for the city and stick to our printed travel guides.

Pack some road trip games.
As mentioned, there are some longer legs to travel in Tassie that can't be avoided if you want to truly experience our Island State. Download our road trip games for the kids, and brush up on your eye spy ideas. We'd recommend a music CD for the kids, but we learnt the hard way on how quickly you regret loading the Wiggles, the Frozen soundtrack or Katie Perry into the CD stacker and pressing play...

Pack a car charger.
When you leave each morning turn your WiFi off on your mobile and tablets. Your devices will constantly search for new connections on the road, which will use the battery up. You'll also need to charge it if you're using it to read our blogs and get ideas on what to do next or looking up directions. Most importantly, you don't want it going flat when you're about to capture the perfect moment!

Fuel up the night before.
This is a must. We know of so many people that have been rushed in the morning organising the kids, packing bags and trying not to forget anything. Jump in the car and start driving down the road only to find the fuel light comes on as they forgot to fill up with all the rush. Be wise. Fill up the night before! Also, grab a RACT United fuel card and save 6c a litre.
Know the travel time between major destinations.
A lot of people get caught out with this one, even Tasmanian's!. If your planning on driving from the East Coast to the West that's a massive day. Not many locals attempt this and its an even bigger drive with kids and two dozen toilet stops. Just to get to Launceston in the North from the East Coast can take four hours, then it's another four to the West. That doesn't include stops either. Best to stay overnight somewhere in between. See our travel times listed at the bottom of this article.

Add an hour for delays.
A general rule of thumb when travelling in Tasmania is to have an hour up your sleeve for delays. This could be due to weather, road works, toilet stops, wildlife or lots of traffic if it's busy. We don't have big six lane roads like the mainland and often you'll have to wait until the next overtaking lane to pass the slower vehicle in front.

Don't try to cram it all on one day.
There is so much to do in Tassie and you'll never achieve seeing everything in one trip. Our advice is if you've got four hours travel time, plan the day to do it. You won't be rushing leaving plenty of time for stops to explore with the kids and you'll be able to relax when you grab a bite to eat at some of our fantastic eateries along the main routes.
Slow down between Dusk and Dawn.
Tassie has a massive amount of wildlife which the family will love seeing. However, a sad sight you wont be able to avoid is the roadkill. Please slow down and keep an eye out. Make it a game with the kids to guess what the next animal crossing the road will be; a wallaby, wombat, possum, Devil or Quoll. We even saw a platypus cross once!

Travel Distances Between Towns
HOBART TO:


Launceston 2 hours, 20 minutes. 198 kms
Devonport 3 hours, 30 minutes. 277 kms
Coles Bay (Freycinet) 2 hours, 20 minutes. 192 kms
St Helens (via Bicheno) 3 hours, 29 minutes 255 kms
Port Arthur 1 hour, 30 minutes. 93 kms
Cradle Mountain 4 hours, 15 minutes. 302 kms
Strahan 5 hours. 300 kms
Geeveston (Far South) 50 minutes, 60 kms
LAUNCESTON TO:
Hobart 2 hours, 20 minutes. 198 kms
Devonport 1 hour, 15 minutes. 99 kms
Coles Bay (via Campbell Town) 2 hours, 30 minutes. 209 kms
St Helens (via Scottsdale) 2 hours, 20 minutes. 163 kms
Cradle Mountain 1 hours, 55 minutes. 149 kms
Strahan (via Cradle Mountain) 3 hours, 55 minutes. 298 kms
BURNIE TO:
Devonport 40 minutes. 49 kms
Launceston 1 hour, 40 minutes. 147 kms
Strahan 2 hours, 20 minutes. 179 kms
Smithton 1 hour. 85 kms
Hobart 4 hours. 349 kms