Mount Lyell Strahan Picnic
Back for its 122nd year, the annual Mount Lyell Strahan Picnic is a day of fun, laughter and friendly competition for the whole West Coast community.
Locals and visitors are invited to join us at West Strahan Beach for the Picnic - Sunday 26th January 2020, commencing at 10 am.

The Mount Lyell Strahan Picnic is a fun day of traditional Picnic style activities for the whole family.
The program includes a range of track and novelty events for all ages:
children's bicycle race,
three leg race,
wheelbarrow race,
hammer the nail and plenty more.
All the events are free! Children are particularly catered for through the provision of free fruit, sweets, ice cream, juice and water.
Lunch is available to purchase from the Queenstown Lions Club or the Strahan CWA, alternatively, bring a picnic blanket and pack your own lunch to enjoy at the beautiful scenery at West Strahan Beach.
Attractions
Face painting
Fairy Floss
Prizes - for winners but participation is also rewarded
Teacup ride and giant inflatable slide (TBC)
Lions BBQ and Strahan CWA
Children - free fruit, juice, water, ice cream and sweets
Children - treasure hunt to find keys, one key opens the treasure chest
Adults - tug of war - always fierce rivalry between Queenstown and Strahan lads
Major raffle - choose your own prize
Men's Gift and Women's Gift (120m sprint) - always a decent prize for these winners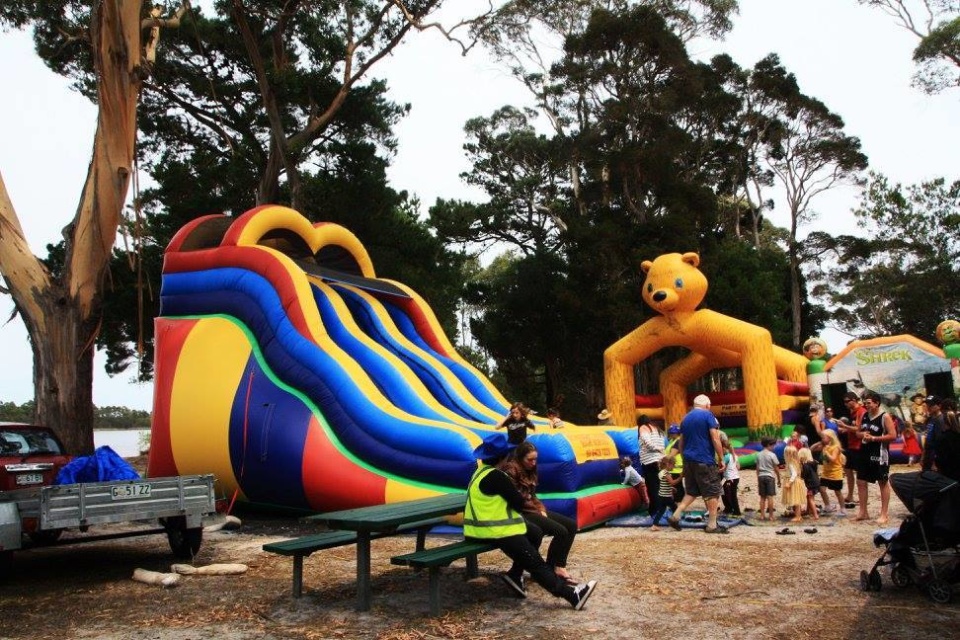 Mt Lyell Picnic Train
The Picnic Train is an affordable way for people to ride the Abt Railway and also attend our Picnic. Train tickets are one way and a return coach is offered.
Patrons requiring the return coach must book a return coach ticket at the same time as booking their Picnic train ticket.