Freycinet Adventures
The tour is undertaken in stable, double sea kayaks, to cater for all levels of experience and ability. Single bookings are welcome - you will share a double kayak with a guide or fellow participant. Relax in the...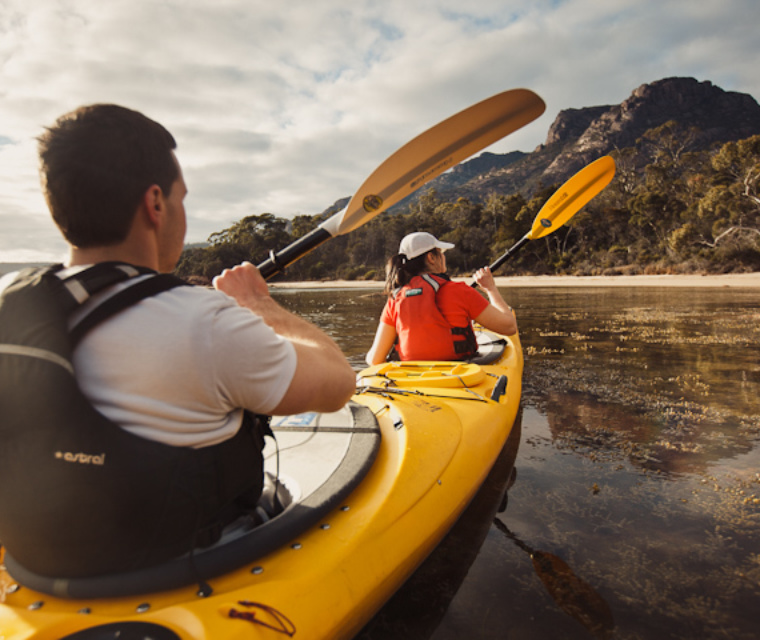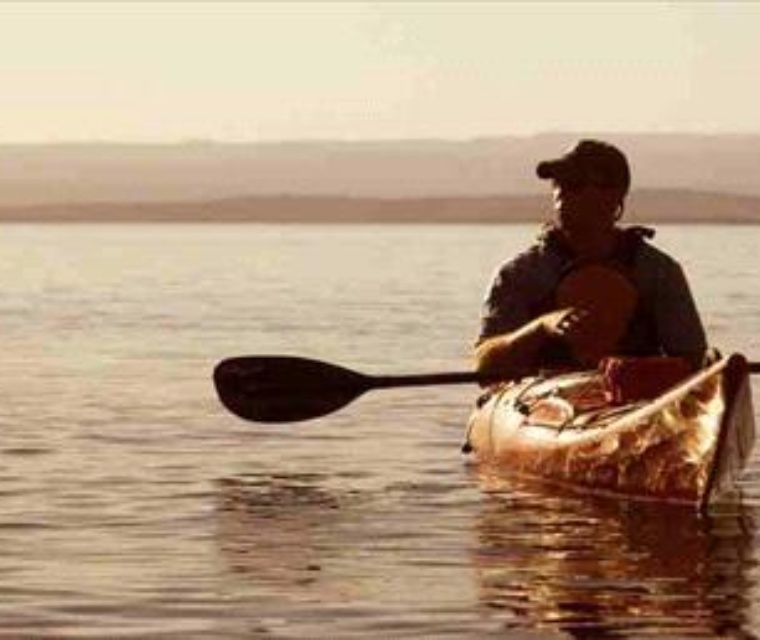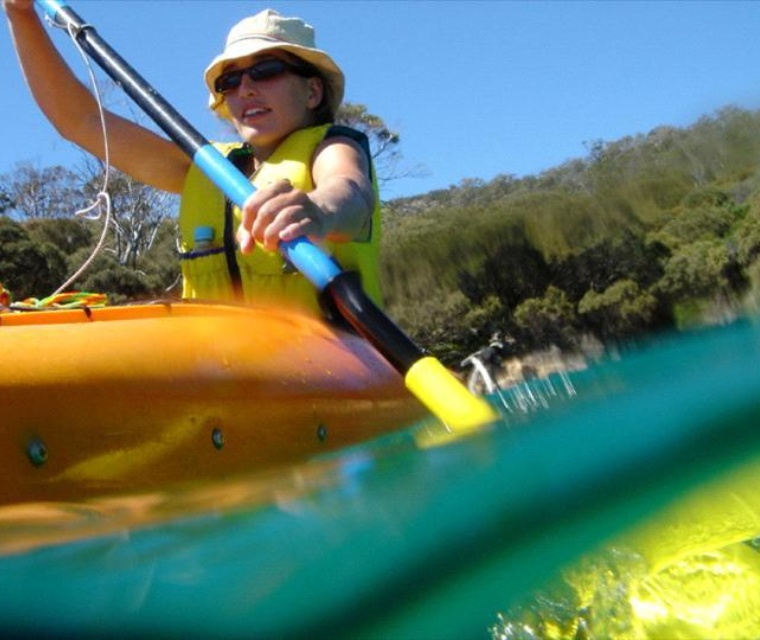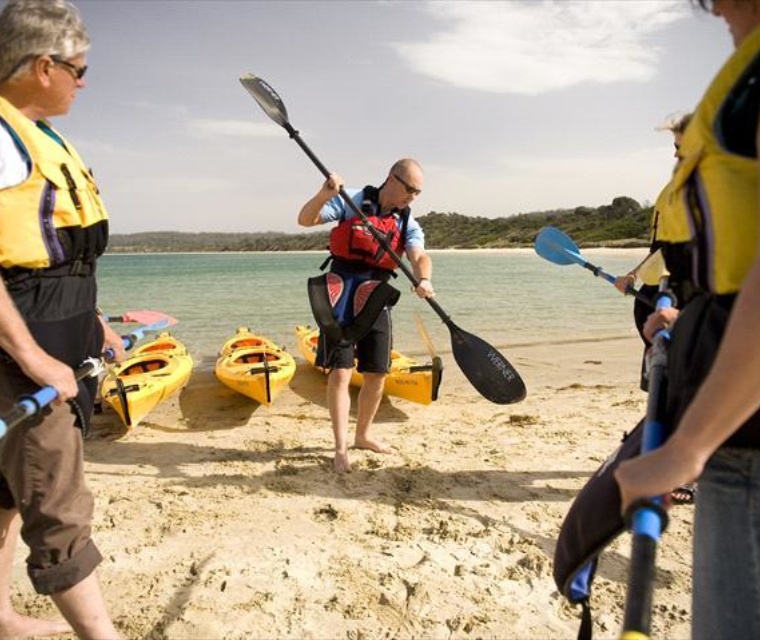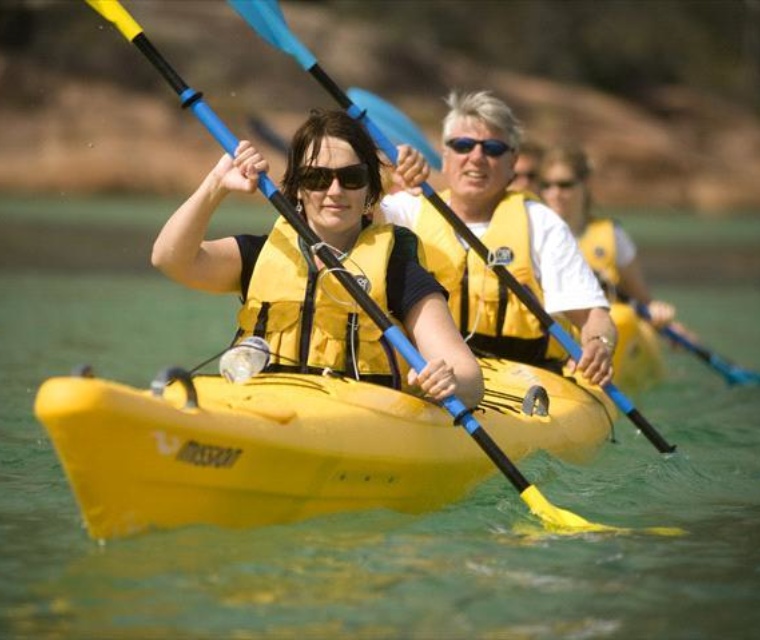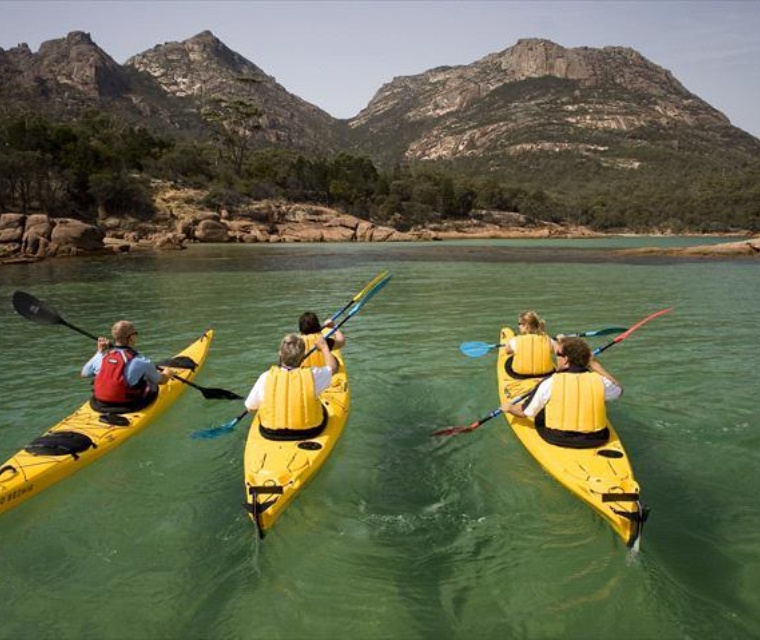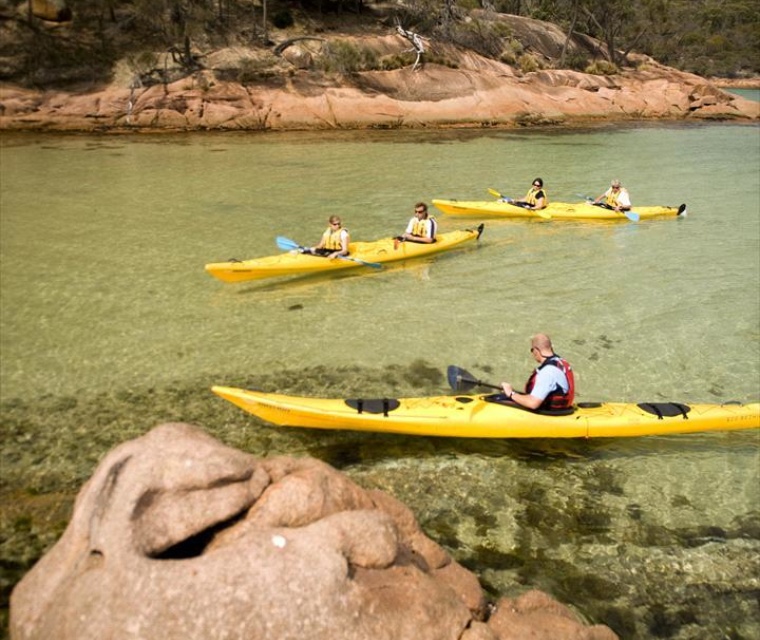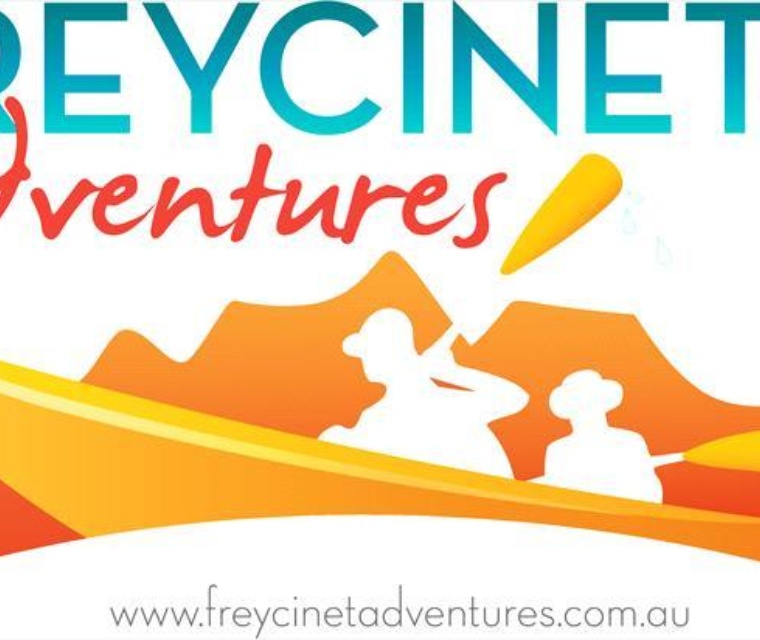 Address
PO Box 226, Coles Bay, Tasmania 7215
Directions
Muirs Beach is located on the Esplanade, opposite the Iluka Holiday Centre and Freycinet Bakery. There is free car parking and toilet facilities available.

Driving time to Coles Bay, from:
Bicheno 30 mins
Swansea 45 mins
Launceston 2 hours
Hobart 2.5 hours

Kayaking Tour details
Duration 3 hours - includes briefing, approx 2 hrs paddling and a refreshment break on a beach
Information The tour is undertaken in stable, double sea kayaks, to cater for all levels of experience and ability.
Single bookings are welcome - you will share a double kayak with a guide or fellow participant.
Relax in the company of a small group our standard tour is a maximum of 12 participants. No previous experience is necessary to enjoy these adventures. You do not need to be able to swim as we operate by the philosophy we are on the water not in the water.
The Freycinet Paddle
The Freycinet Paddle is the perfect way to experience Freycinet National Park in 3 hours. The Freycinet Paddle was listed #4 must-do experience in Australia on the Nine Network's Things to Try Before you Die. On this relaxed guided tour of the Freycinet coastline you'll glide beneath pink granite mountains, past pristine sandy beaches and across waters so clear you feel you can touch the marine life below. You'll experience Freycinet' abundant wildlife as you weave along the coastline. Our guides share little known stories of the area and give you the chance to find out some fantastic facts. We stop half way through on secluded sandy beach for a freshly brewed cup of coffee and a tasty snack. Our tours are run in small groups which mean you have the chance to ask questions along the way.
We start the tour with a safety briefing where are our guides make sure you are comfortable with all of the equipment. This tour departs from Muirs Beach, The Esplanade, Coles Bay. There is free public parking and public toilets available. The route for the morning and the twilight tour is exactly the same-the only difference between the tours is that the Twilight session is designed to take in the spectacular evening light and finish right on sunset. We will provide you with all the kayaking equipment but recommend you bring your own drinking water and hat or sunglasses. All you need to wear is comfortable clothing, we will provide warm jackets. Your footwear will get wet so we recommend flip flops or bare feet.

Suitable for all ages

Departs
Morning & Twilight- year round
Duration
3 hours
Cost
$105 per adult, $95 per child 15 years and under
The Ultimate Weekender- 2 day Sea Kayaking Tour
If you've got a night to explore Freycinet then this is the tour for your family!
This is a true escape! Forget the structure of your everyday life - flexibility is the key to experiencing the true essence of Tasmania and the sense of freedom that accompanies a sea kayaking journey. Lots of families have taken part in this tour. Children need to be capable of paddling at least 3 hours each day in a double kayak.

Over 2 days, immerse yourself in the essence of the Freycinet Peninsula on a relaxed guided sea kayaking and walking adventure into the heart of the National Park.You will have the opportunity to experience World renowned Wineglass Bay Beach over a glass of Tasmanian wine whilst sampling local cheeses. Enjoy a private camp site at Hazards Beach and explore this magnificent part of the world. Snorkel, swim or simply take in the scenery. After a relaxing night in the wilderness and a fantastic breakfast, you will head back to Coles Bay via pink granite coves and white sandy beaches.

Day 1
We will meet at Muir's Beach in Coles Bay to introduce your guides and share a coffee over the itinerary. Here we pack our sea kayaks and learn the safety and paddling skills that will become second nature in the days to follow. As we set off in our kayaks along the Hazards Range, the park's spectacular scenery will have you hooked within moments of departure.
We set up camp in a beach side location and give you the chance to walk into the world famous Wineglass Bay-voted one of the top ten beaches in the world by Outside Magazine (USA). If you don't feel like a walk, why not relax on the beach, try your hand at fishing or simply explore the beautiful wilderness around camp.
Your day is completed with an evening relaxing under the stars in the company of new friends. We strongly believe that great food is an essential part of your experience!
Over the 2 days we take you on a journey on the Freycinet Peninsula, with plenty of opportunity to explore the pink granite coastline punctuated by the pristine white sand beaches. The coastal wilderness shows little evidence of the whaling, mining and grazing that was once undertaken here.
In addition, there is time to unwind, swim, snorkel and simply soak up the fresh sea air. Rejuvenate with every breath in the temperate maritime climate of the Freycinet Peninsula. Refresh in the clear waters, bask in the sunshine and enjoy the feel of the sea breeze.
Day 2
We leave camp early to explore the coast on our return to Coles Bay in the afternoon, where we bid you farewell, rejuvenated and with memories you will treasure for years.
Suitable for beginners
This expedition tour is aimed at beginner level sea kayakers – we aim to paddle only 3-4 hours per day, all you need to bring is yourself.
Inclusions
All sea kayaking & safety equipment, experienced guides, all camping equipment and food & beverages. In true expedition style, we carry all of our equipment and food in our kayaks – with our ultimate destination governed by nature's forces.
Exclusions
Travel costs to Coles Bay, accommodation prior to the start of your tour, travel insurance.

Departs

Spring- Autumn
Duration
2 days (departs Coles Bay at 9.30 am, returns the following day between 2-4pm.)

Cost
$345 per person




Sea Kayak Rentals
We offer un-guided sea kayak rentals in Freycinet National Park. Our kayaks for rent are double sea kayaks. Nature may be beautiful and inspiring, but it is not always gentle – sea conditions can change quickly. As such, unguided sea kayak rentals are suited to experienced and confident paddlers who understand sea conditions and how to manage risks. A number of conditions apply:
Hire area is on the Western side of Freycinet Peninsula and within a day boundary area.
Hire is subject to weather- anything forecast over 15 knots of wind and we cannot offer our kayaks for hire.
Hirers must have had some sea kayaking experience prior to hire.
Minimum group size 2 (we do not hire to single paddlers, you must be in a group for safety reasons).
Bookings-we do not take bookings for our kayak hire as they are subject to weather. We also give preference to our tours for use of our boats which means at some times of the year we do not have kayaks available to rent.
Rates & Inclusions
Double Kayaks: Flat rate of $120.00
Prices include GST. Credit Card details will be required as a security bond at time of collection.
The following is provided per person
Single / double kayak
spray deck
personal flotation device
paddle
pump/s
flares
spare paddle
map
weather forecast
What you need to provide
Own clothing
food
water
communication device
National Park fees if you intend to do any day walks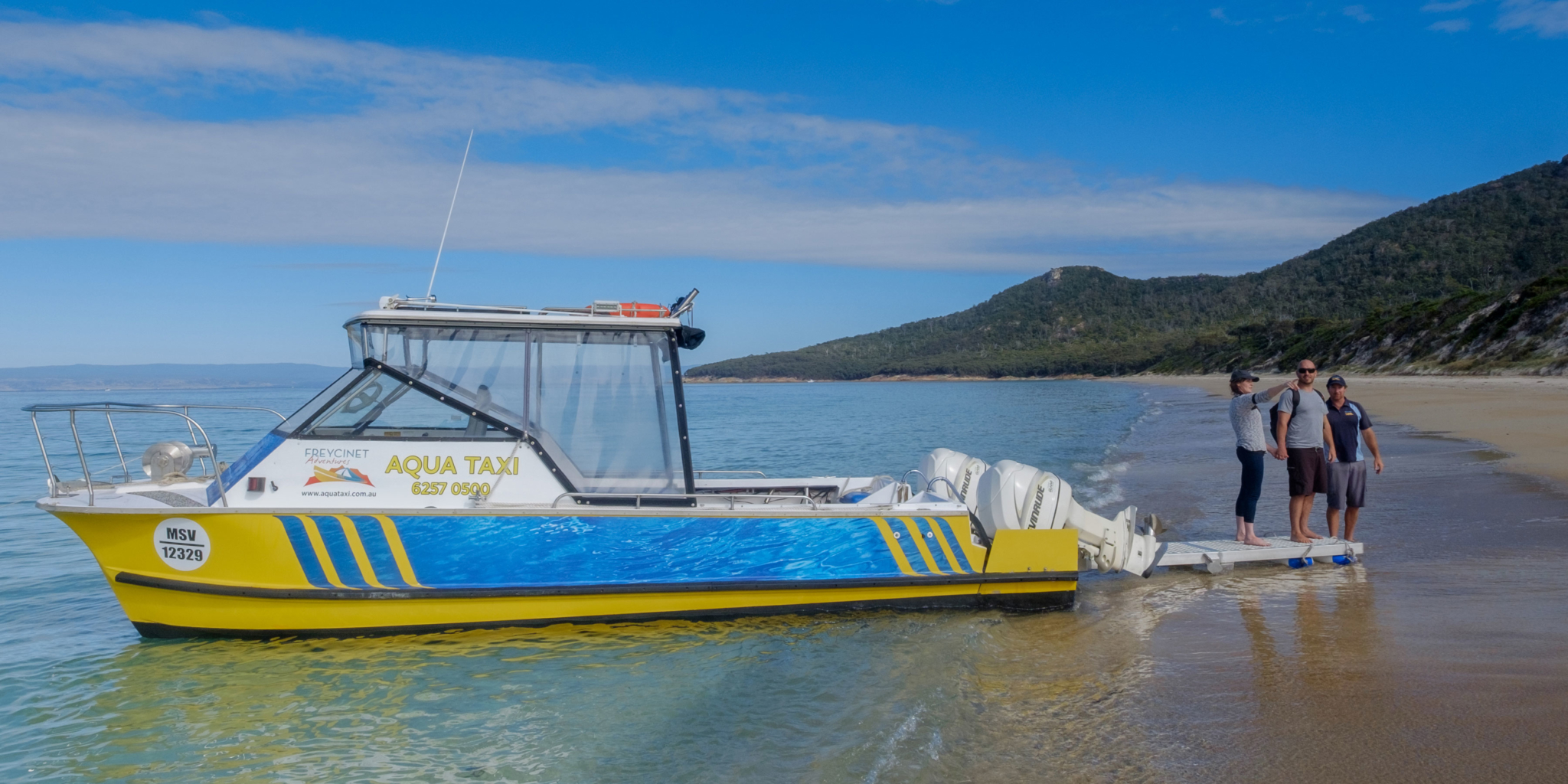 Our Aqua Taxi service provides transfer from Coles Bay to a range of drop off points within the National Park. Locations include Hazards Beach, Cooks Beach & Schouten Island. Take the aqua taxi to Hazards Beach to enjoy a flat 30 minute walk to Wineglass Bay. Fares start at $35 per person.