The Lovely, Beautiful and Very Elegant Tea Party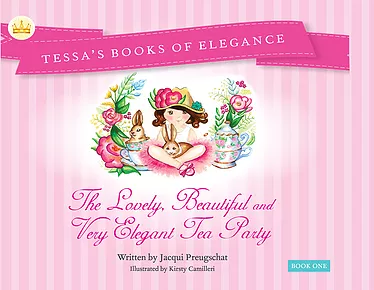 Congratulations on getting your first book published!
Tessa's Books of Elegance - 'The Lovely, Beautiful and Very Elegant Tea Party' is a book that fosters family connection. It is full of fun ideas to work through with Tessa, and allows you to create a very special tea party. What was the inspiration behind your idea?
Thank you! Over time I had noticed that technology had suddenly and dramatically influenced children in a lot of ways. Not all bad; however it can very easily take over other important skills, talents, conversation and hospitality. I decided about 5 years ago to start a fortnightly craft group for girls (boys were also welcome, but not as interested!). It's craft with a 'twist' though – it ranges from making high heel shoe cupcakes, re-designing t-Shirts, re-purposing denim, leather stamping, designing through to making a 7 foot tall mouse suit for my friends business, and even making our own lip gloss and perfume! We start off each session with afternoon tea and a chat and then I share some self-esteem building/encouraging words before we start. I hoped that the book would capture the essence of these wonderful sessions.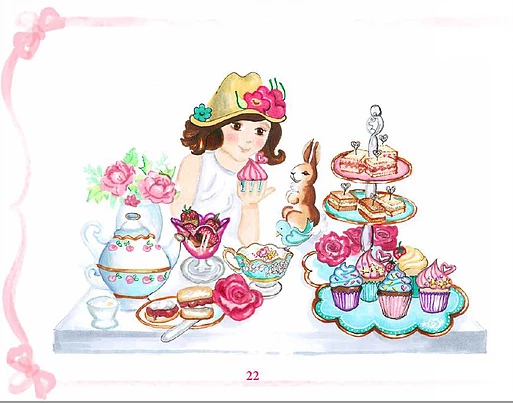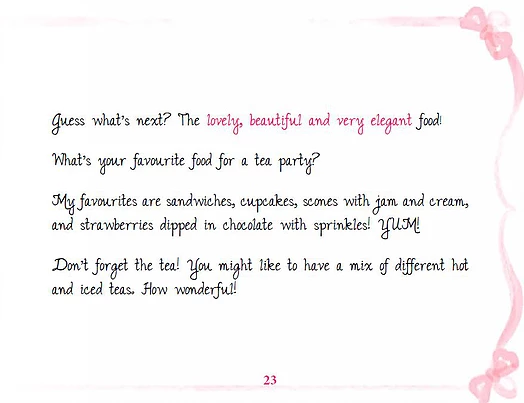 Can you tell us more about the book and the ages it might be best suited to?
'The Lovely, Beautiful and Very Elegant Tea Party' is the first book in the series of 'Tessa's Books of Elegance.' My wish is that this series will encourage children to use their talents and discover new ones. I hope that it will inspire them to create, communicate and to show hospitality and kindness to others.
The Lovely, Beautiful and Very Elegant Tea Party' is primarily for children aged 5-12. It invites them to join Tessa in doing everything from beginning to end for their own tea party - making the invitations, decorations, food, sewing, dress/hat designing and much more. It includes all the step by step instructions to work on it together.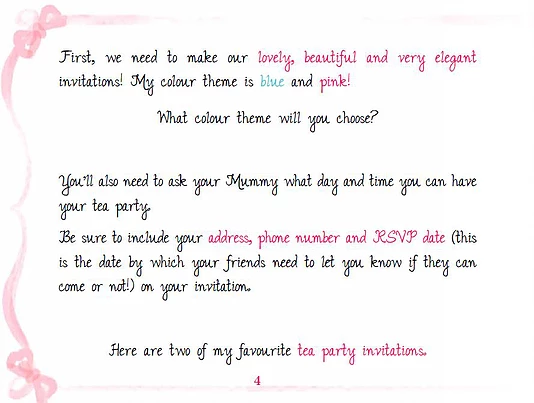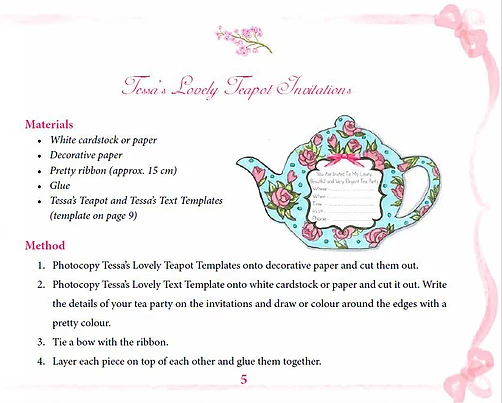 Did growing up in Tasmania influence your book?
I was born in Hobart and grew up in Exeter where my grandmother had a dress shop. I spent every school holidays with her in her shop, and at her beach shack. I loved being around fashion, meeting new people and being included in conversations when I was there. I even learnt some business skills!
I have always loved making and creating beautiful projects, and I certainly have a passion for encouraging girls to use their talents.
I am now living in Brisbane and happily married with 4 beautiful children. My professional background is as a qualified Special Education Teacher, University Lecturer and Short Course writer for TAFE. I currently home school my 2 girls. I also direct a Choir on a weekly basis, teach drama and run a girls DIY Arts and Craft group, where young girls learn to make beautiful projects!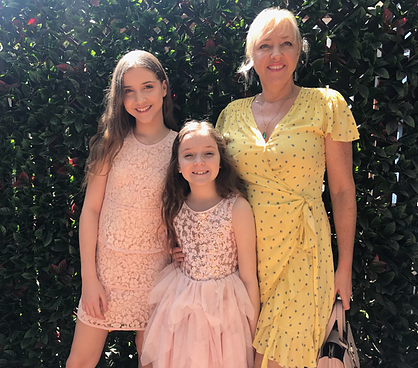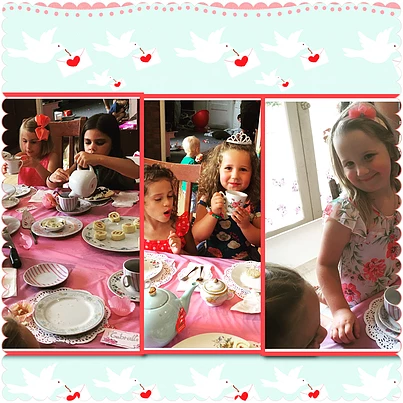 Your book is full of beautiful and colourful illustrations. Tell us about your illustrator?
Kirsty Camilleri is an amazing Illustrator and graphic designer! She developed her passion for illustration as a young girl, spending many hours perfecting her craft and harnessing her creativity.
Her background is as a graduate of the Art Directors Workshop in Cape Town, and her career has taken her around the world. She is currently based in Perth and is a happily married mother of 3 lovely children.
It's such a pleasure to have her beautiful artwork grace the pages of this book!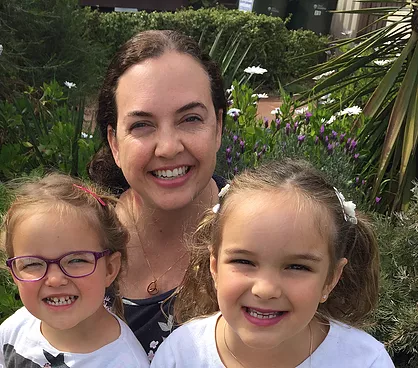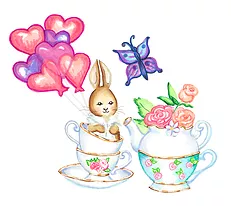 What can we look forward to next in the Tessa series?
The next book in the Tessa's Books of Elegance series will be called 'Leap for Joy and Twirl About - Tessa's Beautiful Ballet'. It is about learning the basic steps of ballet, making, decorating, cooking and then culminating in a ballet performance. It is due out in May 2019. I also have other books in the pipeline that feature DIY your room, travelling the world, learning musical instruments, gift giving and many more.
Once again, each book will feature a range of activities for children to do and make with Tessa.
In addition, I also have a website www.tessas.com.au with a range of activities, templates, games, and a quarterly newsletter to subscribe to – where they receive a bookmark and stickers in the mail.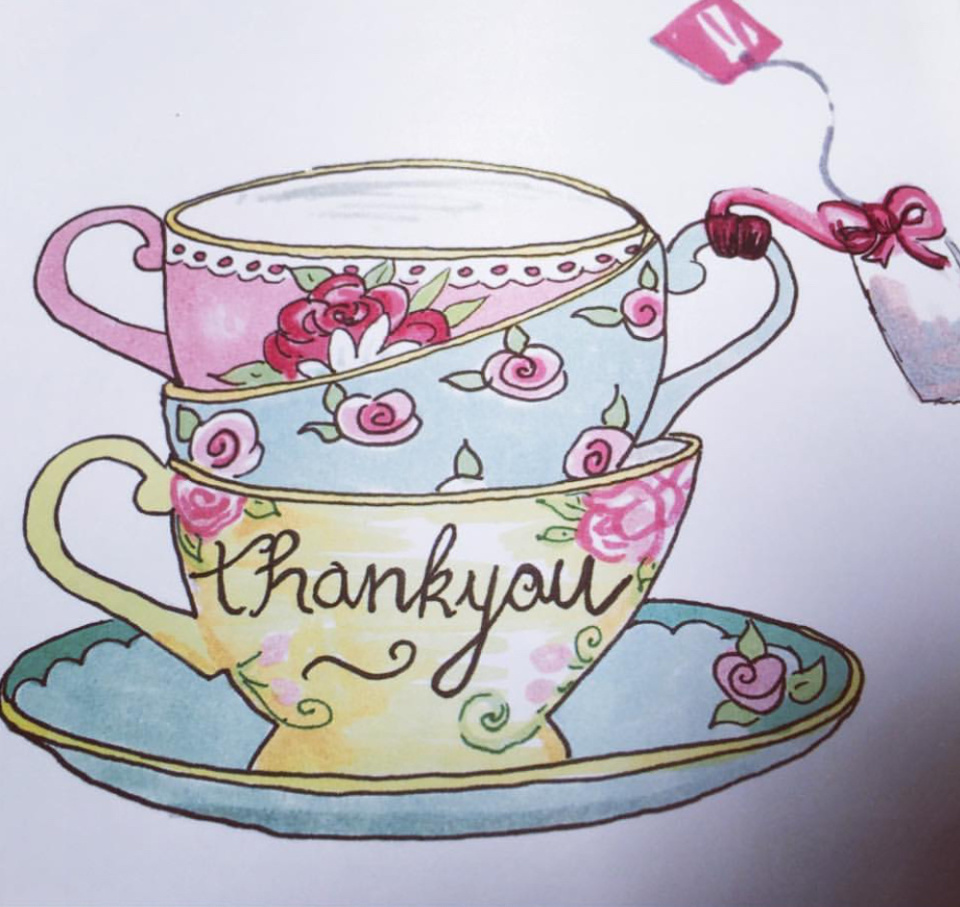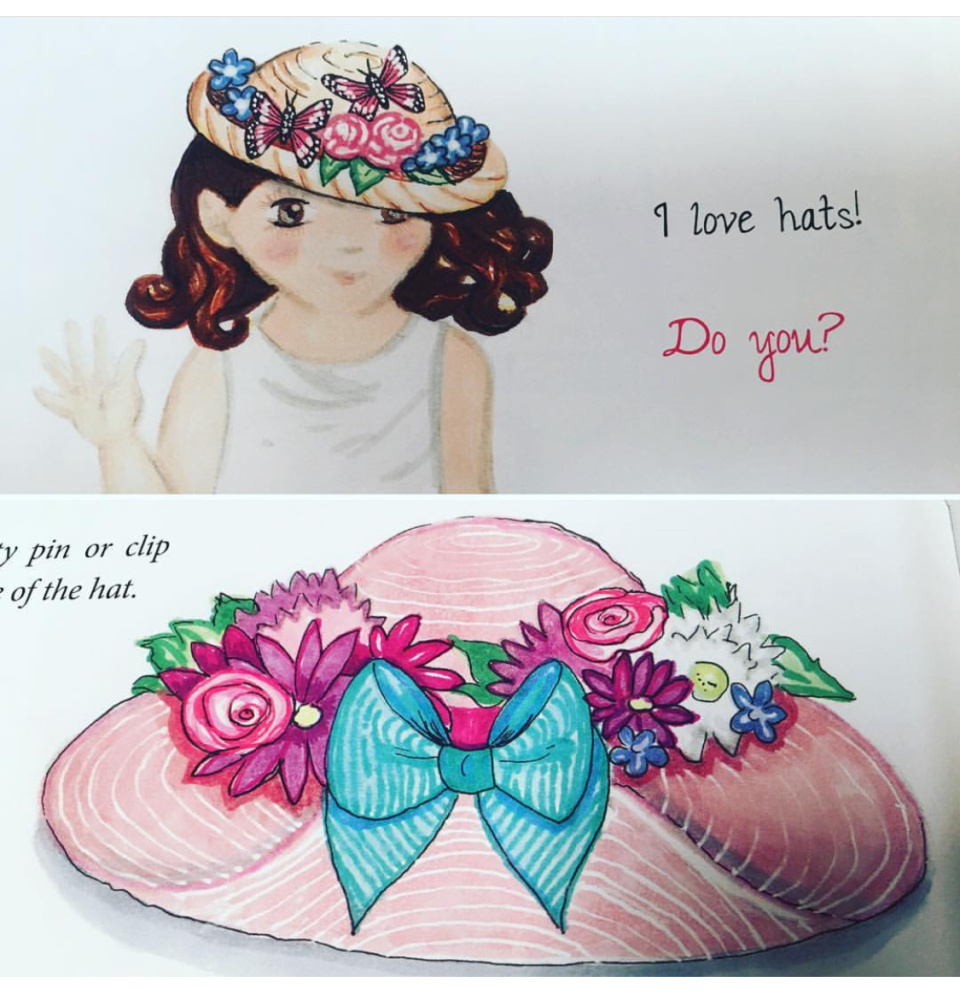 Want to know more?