FAQ's - Spirit of Tasmania Tips and Tricks
Coming to Tasmania and have booked your family aboard the Spirit of Tasmania? We've compiled a list of actual feedback from travelling families.
Disclaimer: The following comments are the opinions of each contributor. Please check with either Tassie4Kids or Spirit of Tasmania should you need verification on any particular comments.
Nat, from Caboolture in Queesnland
Nat and her family spent nine months travelling Tassie. Below are her top tips for a ride on the Spirit:
A night sail with a cabin.
Have overnight bag & shower stuff ready (towels are supplied) to freshen up.
If u haven't brought a Tassie National parks pass you can do on board the Spirit.
They also have maps of Tassie $4 great size & cheapest i saw.
Don't head to grocery shops unless you are staying in the fruit fly zone, otherwise wait.
We stayed at Murchison river caravan park about 2hrs from Port of Melbourne but at $32/night with power & water sure beats the expensive Melbourne prices, we brought early dinner & had some snacks on board
When leaving check weather for swell.
We had early dinner at Ambleside Take away (Devonport), its one of the best burger joints in Tassie. You can order online but prices are $1 or $2 dearer than ordering in store. We went to local park to enjoy our meals. All less than $14 in store.
Check out Nats family travel blog: Family Pass Adventures, for more great stories on her family travels.

Jacinta, from Perth in Western Australia.
Jacinta travelled with her two kids and partner:

We found night sail was good, booked a cabin so we could go and sleep and time went fast!
Take snacks if you want, we had a " special " dinner then off to the cabin for shower and bed.
Was good having somewhere to keep your bags instead of carrying with you all the time.
Trish, from Hobart in Tasmania
Trish lives in Tasmania with her family, and offered the following advice:

If your kids are light sleepers, shove a pillow over the speakers in your cabin (its under the small table between the beds). It took ages to get our little dude to sleep during our first trip because they have to make heaps of PA's until quite late. Since then we've muffled the sound slightly. We could still hear what was being said, but it was just a bit quieter so our son could get to sleep.

Alex, from Queenstown in Tasmania
Alex travels with her two sons and husband often, and offered the following advice.

Definitely do night sails. It's cheaper as you're not paying as much to keep them entertained, and time passes by faster with sleeping on there. It does costs more for an over night trip, but you would definitely spend more keeping your family entertained on a day sale. Movies, food etc. On a night sale, you get on, have dinner and it is basically bed time. Much better!

Pack snacks
If doing a day sail we still booked a cabin, so we could head back and have a nap, or just spread out and relax. Also great to keep your bags/snacks you take on board etc in there.
Mel, from Hobart in Tasmania
Mel runs an Instagram page called My Tasmanian Life, and offers the following tips:

Day Sailings can actually be quite fun! During the holidays there are lots of entertainers for the kids.
Park yourself on the kids level (I'm thinking it's 10?) get there early for comfy seats.
Find a spot near a PowerPoint and take a power board to keep electronics charged!
The kids can play in the playground, or on the bank of x-boxes and there are outdoor desk for fresh air.
Plus reasonably priced pizzas and ice-cream from the bar up there
Nicole, from Perth in Tasmania.
Nicole Hastings is a photographer in northern Tasmania, and has a great tip about kids who fall off top bunks!

If worried about kids falling off the top bunk use the ladder and put it down the side of the mattress to stop falls.
Elise, from Hobart in Tasmania
Elise has only travelled aboard the Spirit once, but has the following tip:

It was recommended to us to travel at night. Dinner, movie, off to bed and you have arrived! Easy!
Maria
Maria travels a lot, and offered the following tip:

Night time services and arrive in the morning
Other important information regarding sailings
How often does the Spirit of Tasmania Sail?
There are nightly sailings between Port Melbourne and Devonport and return aboard the Spirit of Tasmania. You can bring a car, camper van, trailer or bus. You must book ahead with summer a very busy time. There are usually day sailings during peak season (between September and May) but if you can book a night sail you will arrive in Launceston early morning without wasting a day.
How long does the Spirit of Tasmania journey take?
The journey across Bass Strait usually takes between 9 and 11 hours. It can be longer or shorter depending on weather and/or delays.
Do I need a passport?
No, as Tasmania is a state of Australia you do not need a passport or visa to enter.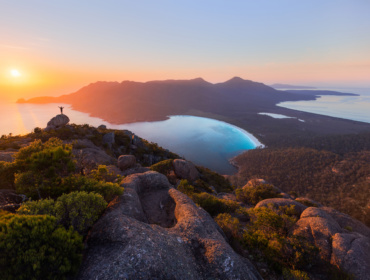 Travel Blog
Lots of articles on what to do, and how to do it!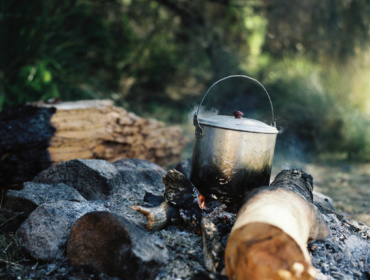 Destinations
All the must know family travel info of each Tasmanian region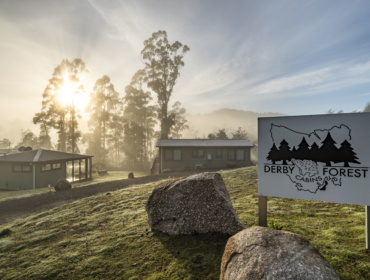 Bookings
Explore our range of family friendly accommodation, tours, activities and destinations